Top 5 Shawarma Joints in Oakville
Published May 29, 2017 at 6:29 pm
Shawarma has easily become one of the most recognizable staples of Mediterranean cuisine, and an after-hours favourite among Oakville's club-goers and low-key revellers alike. Whether it's served on a plate or wrapped in pita bread and wax paper, this meaty preparation is well-balanced with tahini (a sesame condiment), creamy garlic sauce, hummus, pickles and vegetables. And we can't get enough of those gorgeous salty turnips. We've rounded up the top five places to enjoy this Levantine delight right here in Oakville!
---
Try ordering a chicken shawarma sandwich … you'll have to choose between a "burrito" (which is a shawarma, really, that refuses to acknowledge its heritage and plays dress-up in rice and cheese) or a chicken platter. So we tried both. Stunning presentation is only superseded by Maro's mouth-watering secret spices. Our main dish, dubbed Lunch in Beirut, featured succulent marinated chicken and sauteed onion and peppers on a bed of homemade hummus, plus pita bread and beet salad. Our burrito chicken sandwich had guacamole, lettuce, beans, corn, homemade salsa, olives, mixed peppers, jalapenos, rice, cheese and burrito sauce. It wasn't exactly what I'd envisioned (or wanted) so if I had to choose one, I'd say go with the Beirut dish. Overall, the menu is vegan, gluten-free, and vegetarian-friendly (try the Bella and the Beast dish with its signature crispy cauliflower). Dishes are made fresh at this family bistro, where service is attentive and portions are hearty. Meals are inspired by Maro's culinary travels. You should definitely trek to Kerr Village and check out his works of art.
Price: $14.75 (Lunch in Beirut) and $10 ("burrito")
Time: Served in about 15 minutes.
Videos
Slide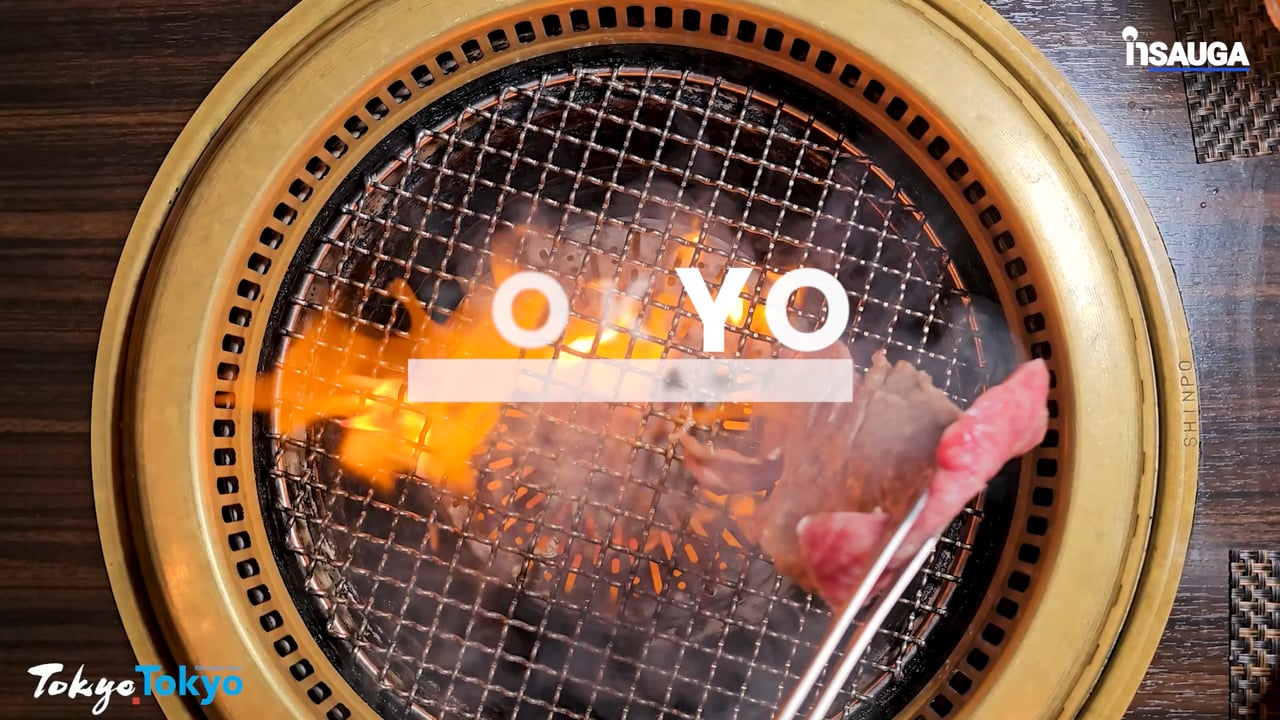 Slide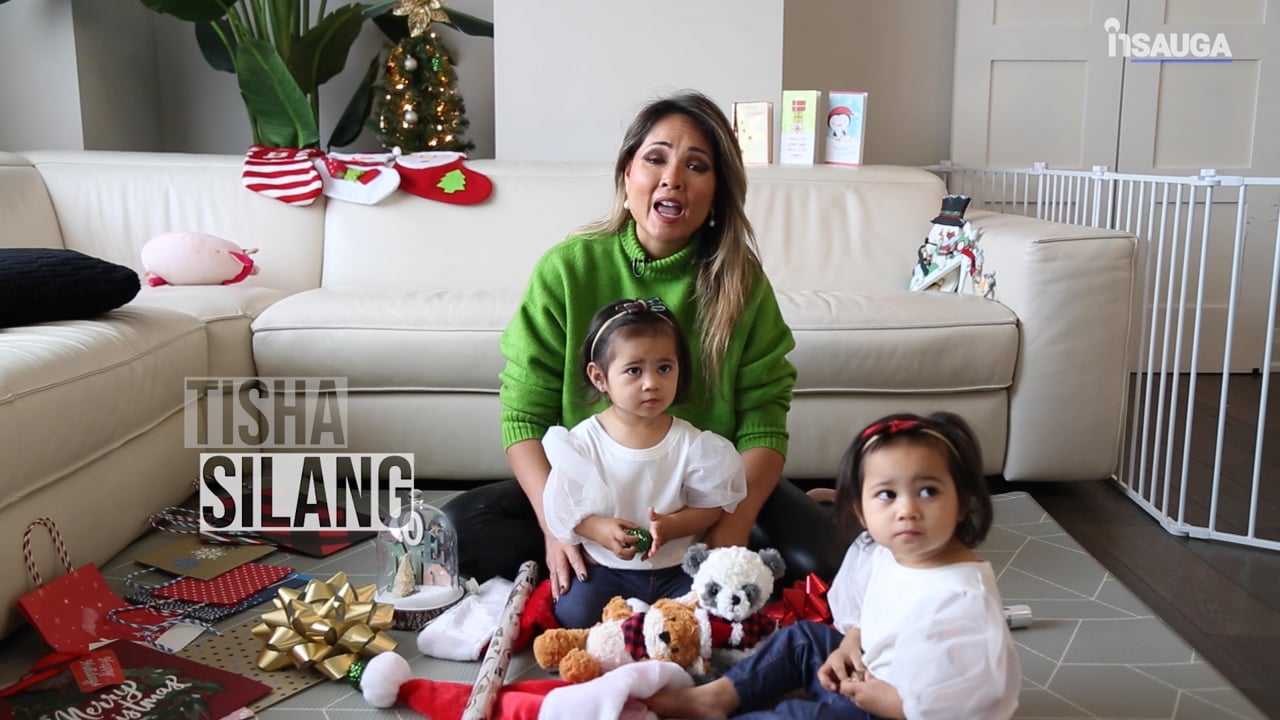 Slide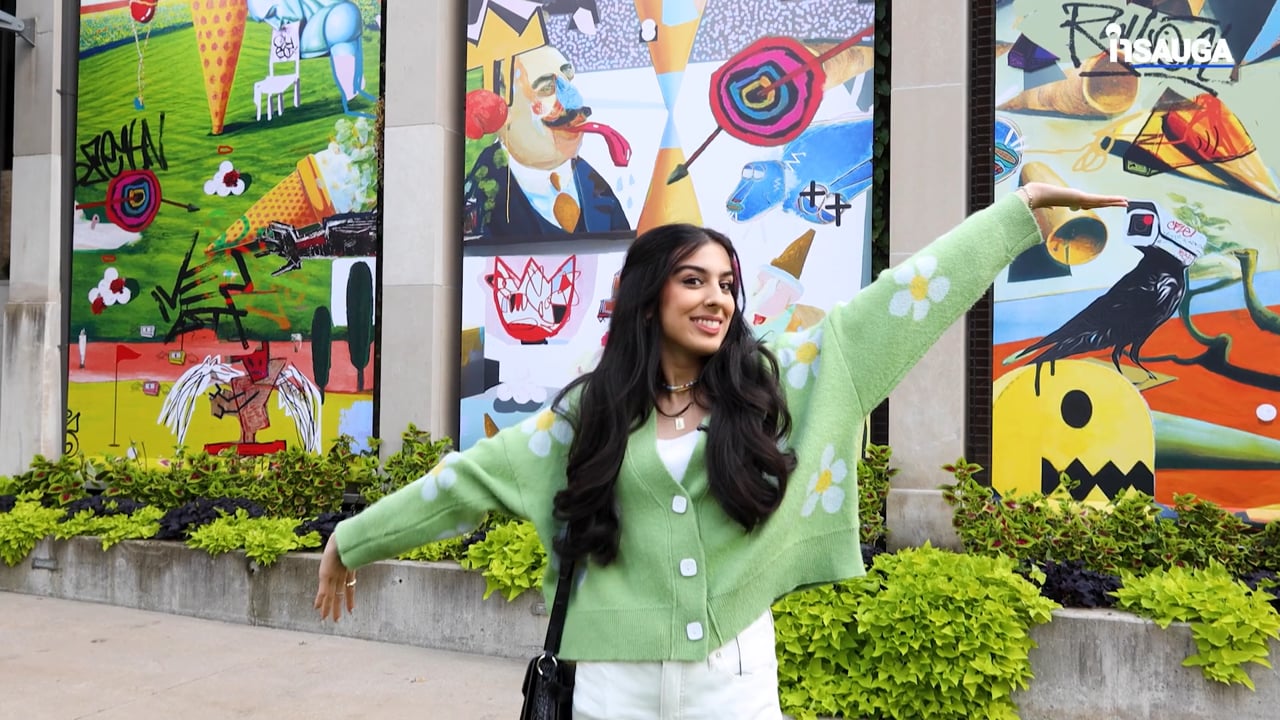 Slide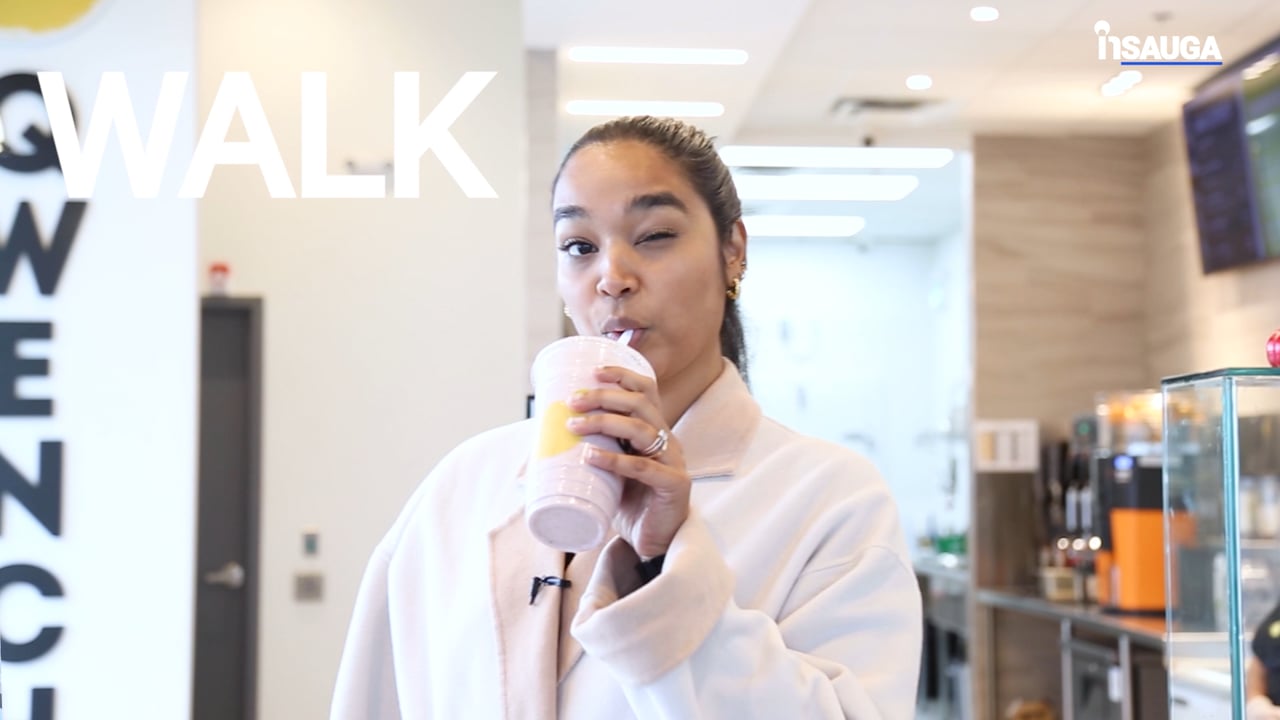 Slide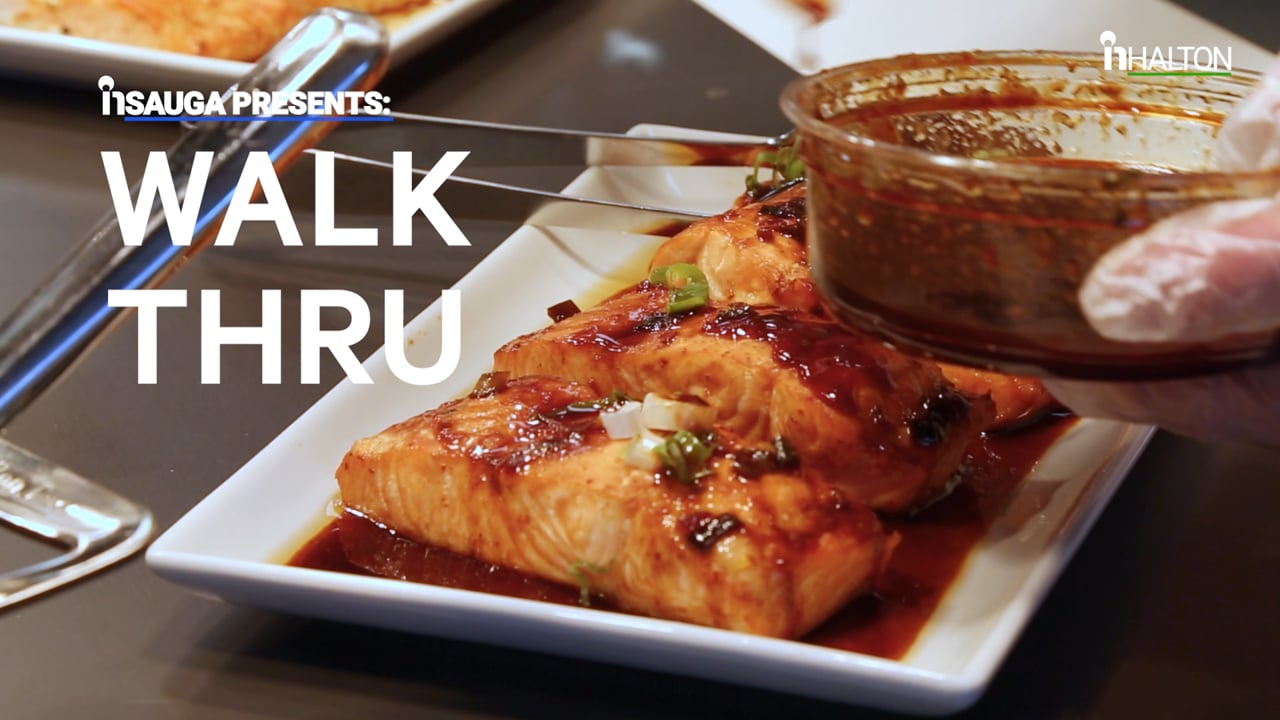 ---
You can't go wrong with an award-winning sandwich from Chef's Door. This Oakville chain has three locations across town, offering Halal cuts of chicken, lamb and kofta kebabs in a family-friendly environment. The founder, Abdel Ghanem, boasts world-renowned expertise in animal production, allowing for high-quality cuts of meat. Vegetarians are also catered to with menu items such as falafel, tabbouleh, hummus and baba ganoush. I opted for a fully loaded chicken sandwich and watched the guy shave it off the spit. The shawarma was superb and really fresh … I ate half and packed the rest to go. I'll be sure to return for another excellent meal which I can fully consume in one sitting.
Price: $6.19
Time: Served in about five minutes.
---
Calling all carnivores who get vexed when their sandwich is mostly comprised of lettuce … Agabi is all about that authenticity — it's got chicken stuffed into a smaller pita, and it's essentially meat and bread. Then they throw in an extra container of garlic sauce. Whether ravenous for breakfast, lunch, snack time or dinner, they're open six days a week. This Kerr St. gem also offers catering for any large orders. Service is fantastic, and so was the delicious shawarma sandwich. With a ton of chicken and great hot sauce (clearly homemade, not out of a squeeze bottle), I couldn't get enough of this filling feast. Bonus points for the waitress, who already knew to include extra hot sauce for me!
Price: $7.95
Time: Served in about five minutes.
---
Named after the God of pleasure, this restaurant offers yummy shawarma in an unpretentious environment. This family-run business, located in a residential plaza on Pinegrove Rd., is the perfect place to bring your loved ones. Service is excellent and your shawarma comes with a generous side of garlic sauce. The well-spiced chicken arrives in a bed of lettuce and onions, wrapped in pita. The chicken was perfectly cooked and I noticed most diners around me were also enjoying a sandwich. There are cute, exotic light fixtures which add to the appeal of this place which, on this evening, drew a steady dinner crowd of mostly adults who enjoyed a terrific view of the sunset.
Price: $6.95
Time: Served in about 15 minutes.
---
This Ford Dr. joint opened in 2016 and is now my go-to spot for a quick sandwich in southeast Oakville. After driving past numerous times, I finally decided to check it out and dude, have I been missing out! The combination of tahini, garlic sauce, and hot sauce drizzled over fresh chicken, tomatoes, lettuce, pickles, and turnips sent me over the edge. You've got to try this shawarma, and order it fully loaded. Best of all, it's cheap!
Price: $5.49
Time: Served in about two minutes.
---
What's your favourite shawarma joint in Oakville?
[[nid:8151]]
---
insauga's Editorial Standards and Policies
advertising