Top 5 Carrot Cake in Oakville and Burlington
Published December 1, 2017 at 7:20 pm
This has got to be my favourite childhood dessert, and for some reason it's on plenty of dessert menus in Oakville and Burlington. My mom used to bake carrot cake on the reg, sending my sister and I to school with big squares to share with our friends (this was long before school boards went cray over food). Then I left home and one of my old roommates, Monique, baked this epic cake for my 22nd birthday. (She typically spends about $70 on ingredients then creates the best treat you'll ever taste). Digging into slices across Halton has made me pause to wax nostalgic about the good old university days when we ate cereal for dinner and thought bar memorabilia made for charming home decor but would ball out for someone's birthday. At any rate, even when you think you're full we believe you've gotta dig deep and make room for that cake, cake, cake, cake, cake! Here are our top 5 slices of carrot cake in Oakville and Burlington.
---
Burlington
It's a great little hidden gem with fabulous service and a flashy orange door, which is what drew us in. The carrot cake, like the door, is fabulous. The cake has hints of pineapple (all desserts are made in-house) and the plating is so pretty for your IG feed. The bistro is known for its salads and crepes – Seafood or Chicken – and so it began … The Greens and Berries Salad is so fresh and light and lovely. It features mixed greens, fresh seasonal berries (I had strawberries, blueberries, and blackberries) with a yummy vinegar-heavy mission fig dressing and roasted pecans. The dish is technically served with blue cheese but staff were happy to sub goat cheese instead. (Mental note to eat here when I've got a business meeting booked right before the gym). The Chicken Crepe is also served with goat cheese, plus sauteed spinach and a house-smoked chicken breast in a tangy rose sauce. I'm a fan of crispier crepes but the sauce had me going back for more even though I was stuffed. The fries are amazing!
Price: $8
Videos
Slide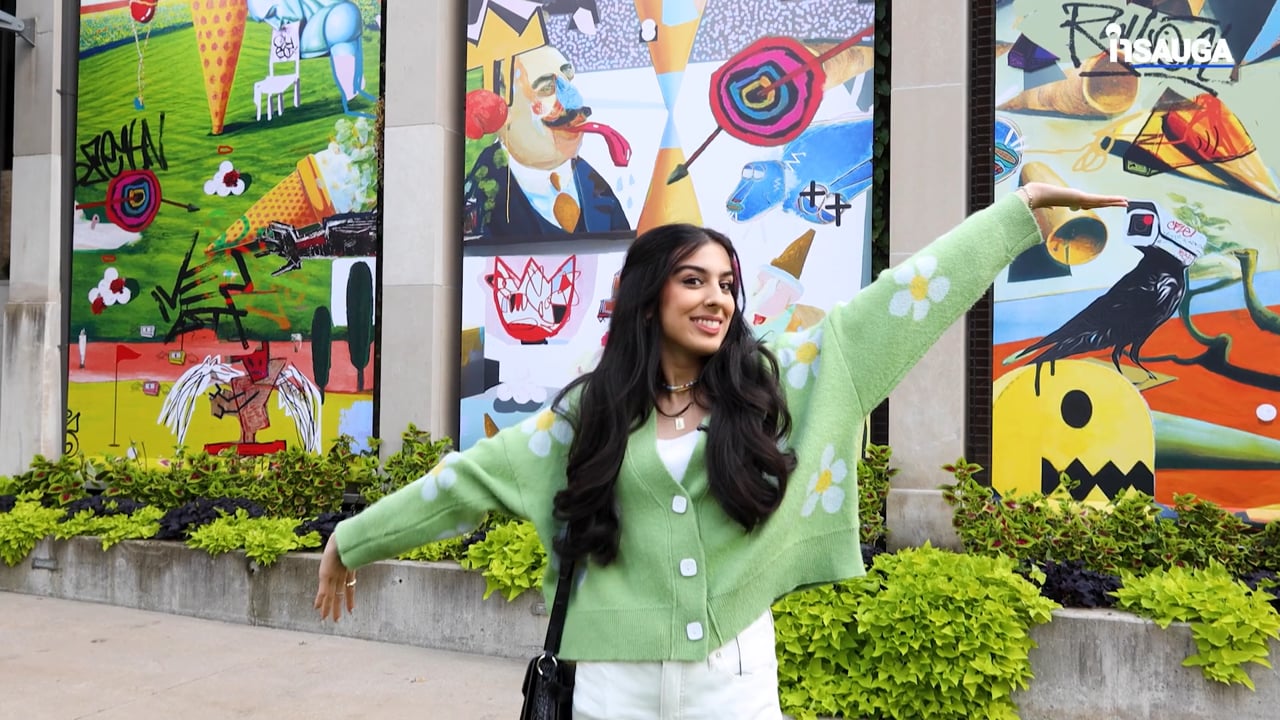 Slide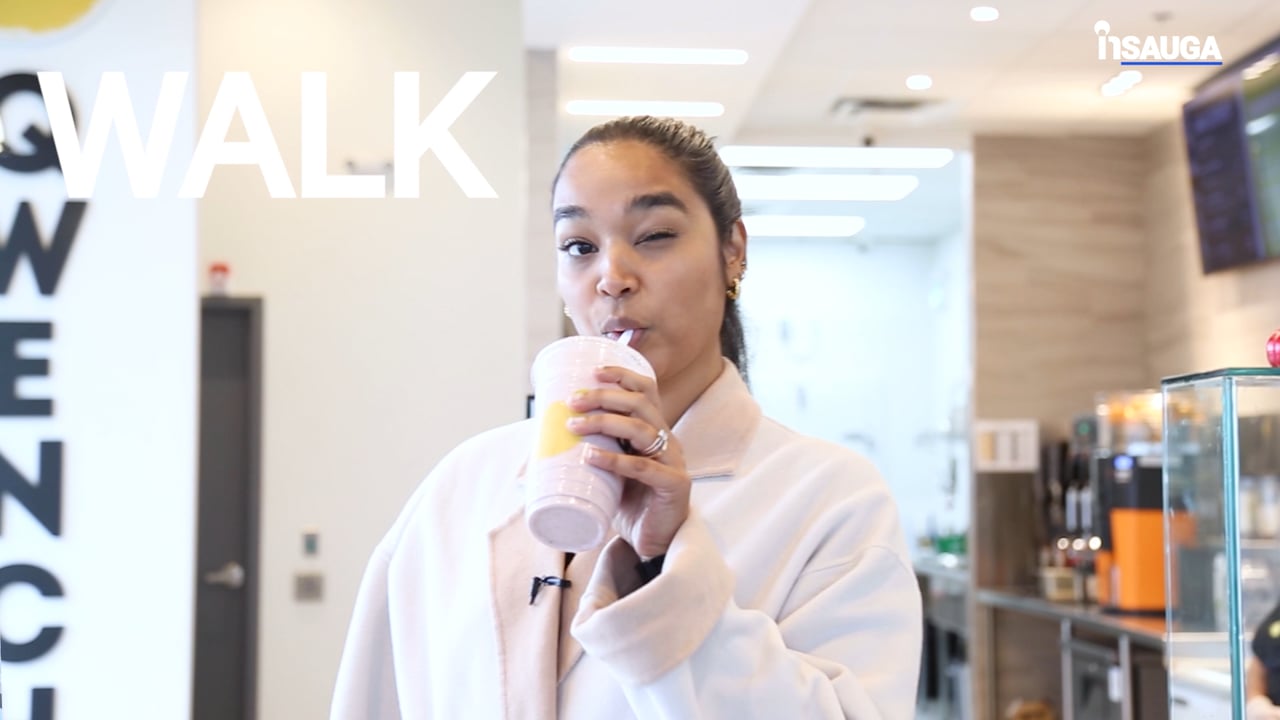 Slide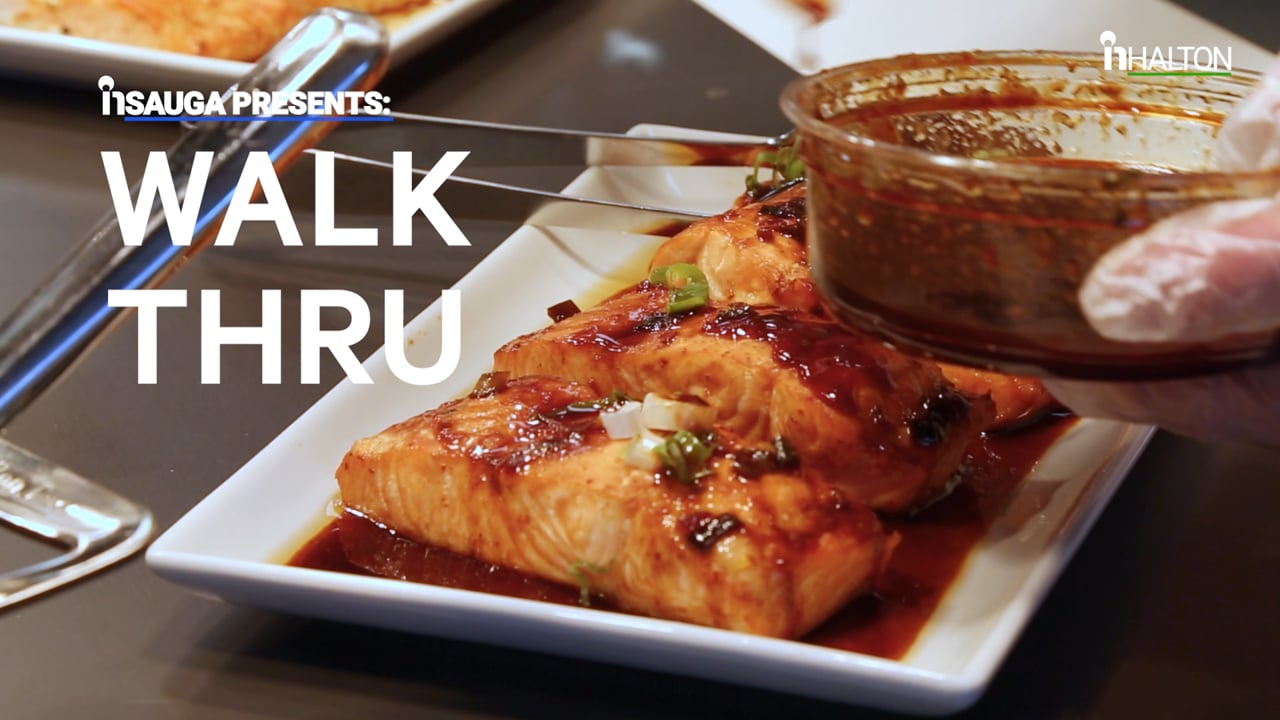 Slide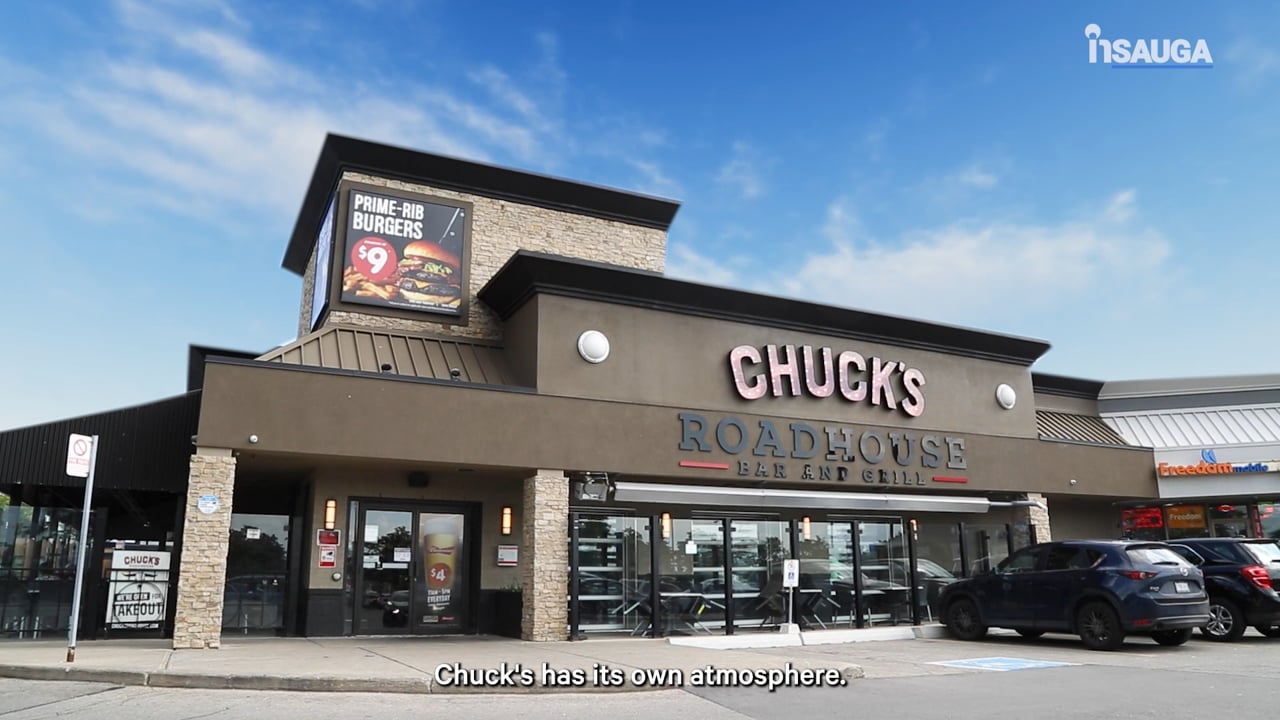 Slide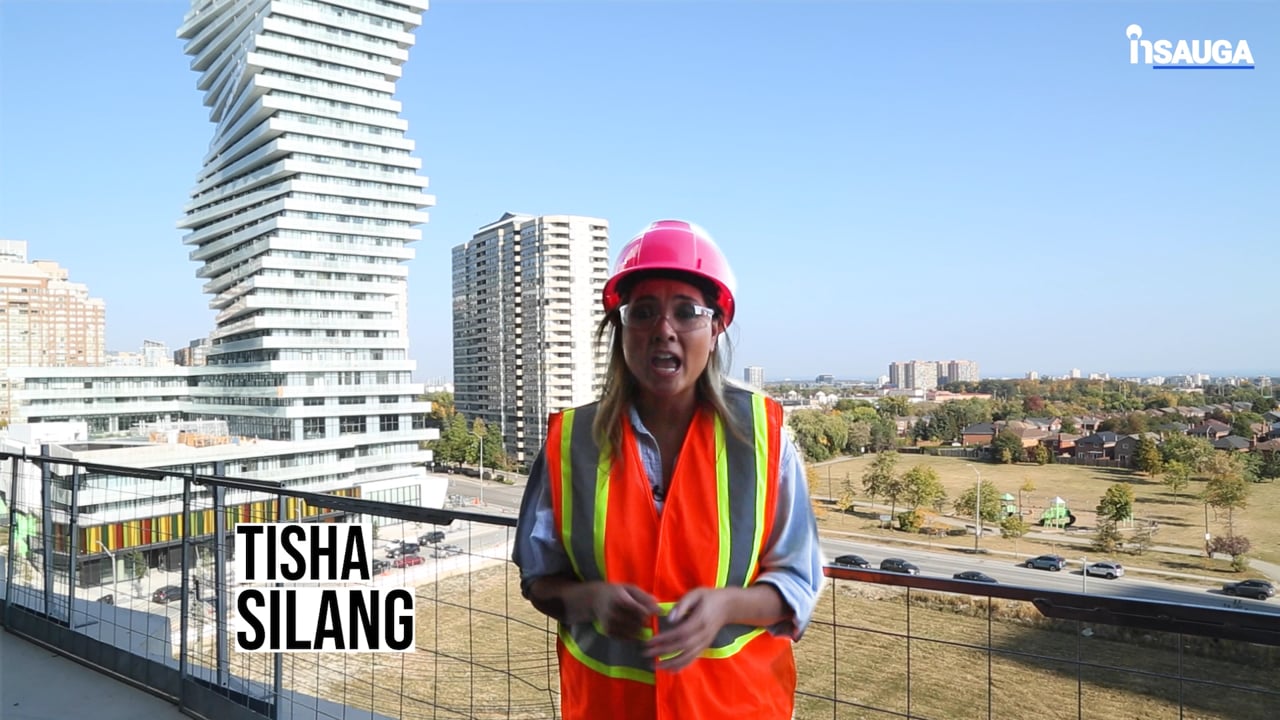 Slide
Slide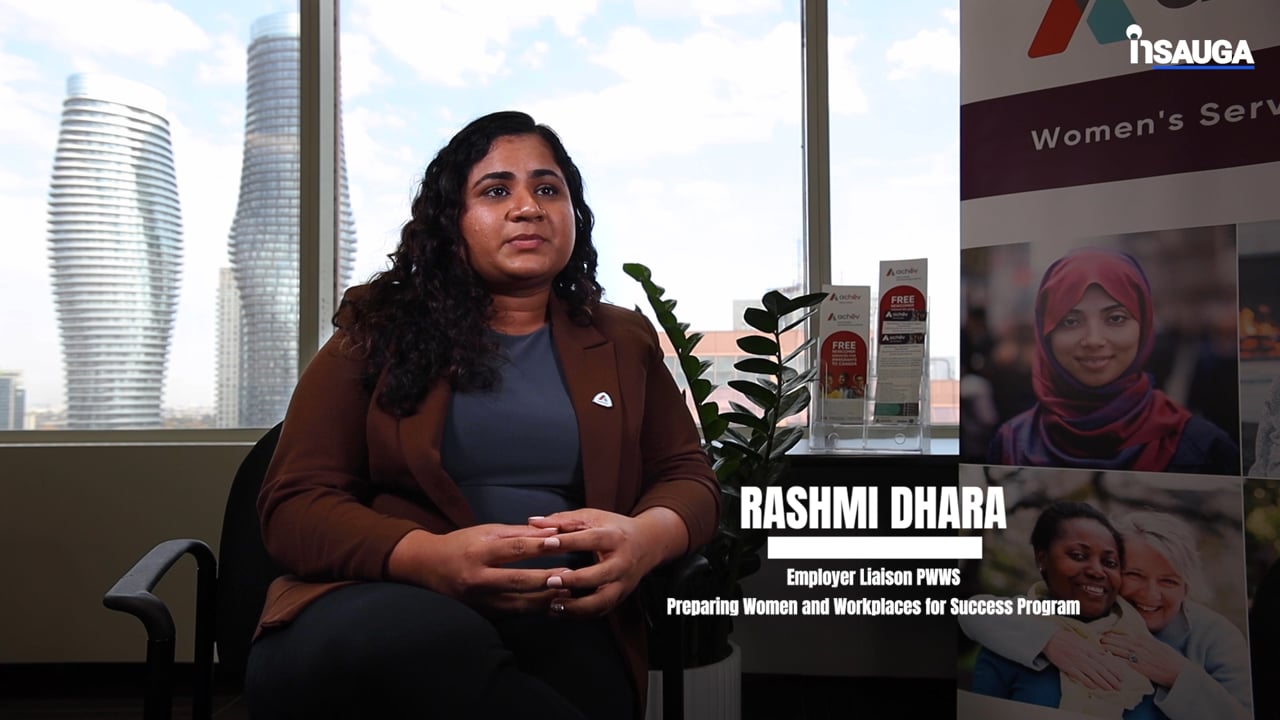 Slide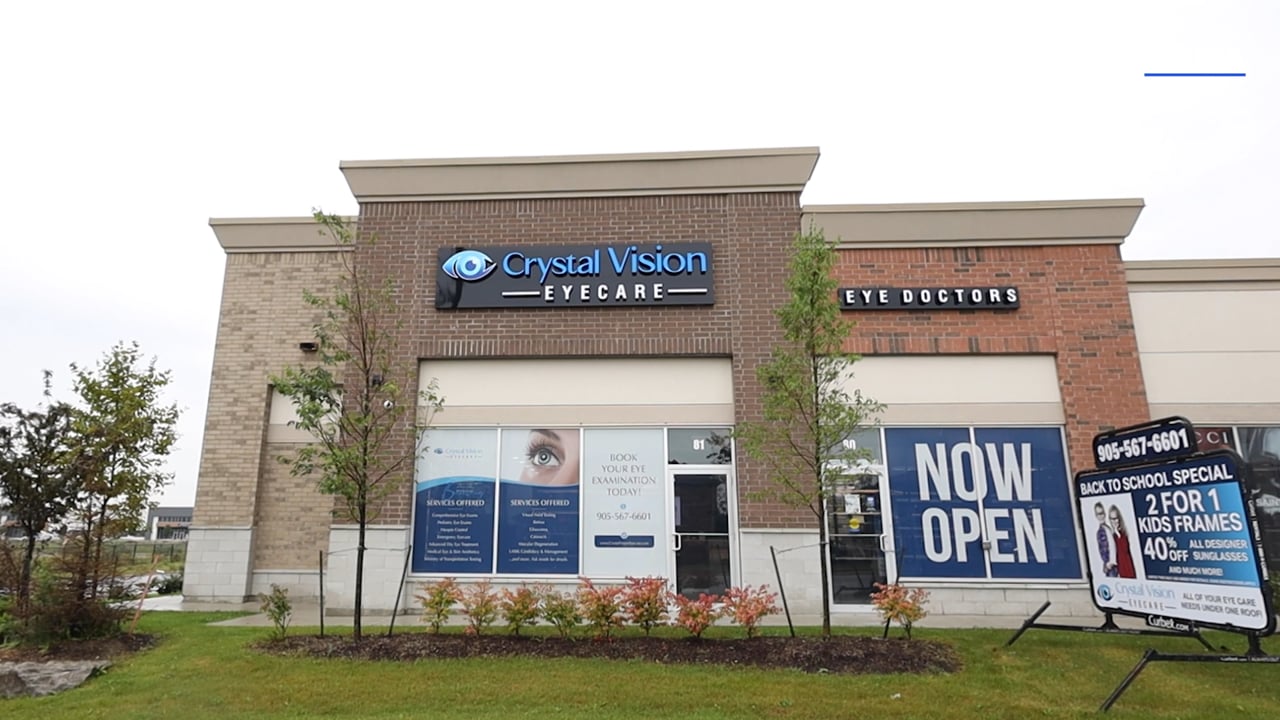 Slide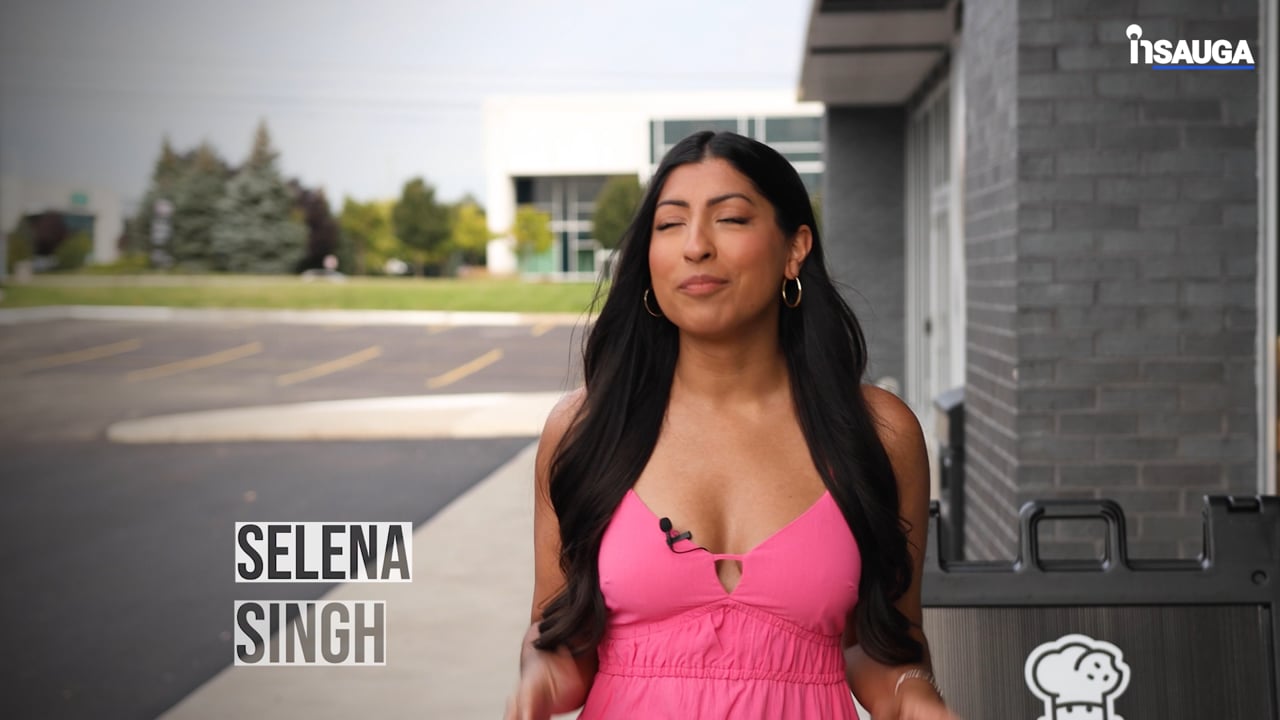 Slide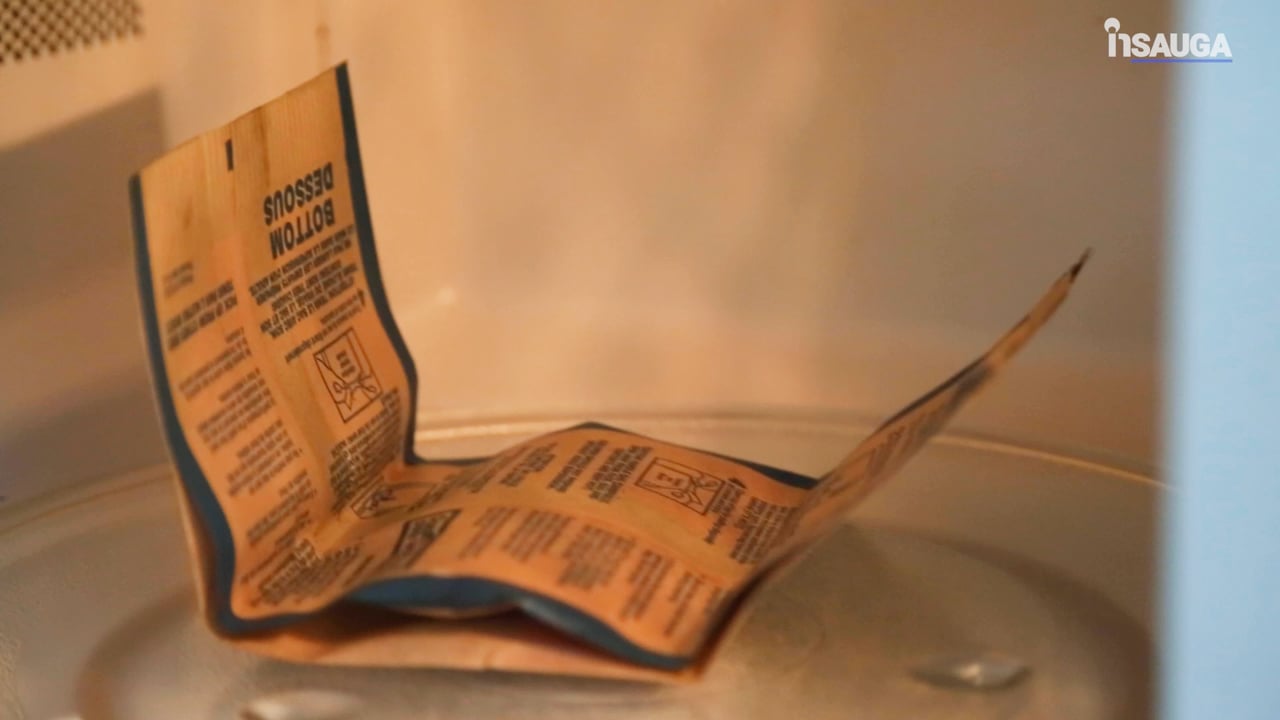 ---
4. Oliver & Bonacini Cafe Grill
Oakville
Oliver's Famous Carrot Cake has walnuts and sour cream gelato, and it is rather tasty. This relaxed, refined cafe at Oakville Place is always full. Wood-fired pizza, pasta, and brunch faves such as Eggs Benedict are on the menu. The colour scheme is gorgeous — pink and purple curtains separate the dining area from semi-private party rooms. Aisles are wide and offer plenty of space for young stroller-pushing moms. A popular – and interesting item – on the menu is the Turkey Burger, with avocado, chipotle, and an onion ring. It's served with a delicious side of skinny sweet potato fries. Millennials, there's also Avocado Toast with hummus, vine-ripened tomato, crispy shallots, and the option to add crispy bacon for an extra $2.
Price: $9
---
Oakville
The carrot-pineapple cake, made in-house, has a distinctly autumn/pumpkin kind of vibe and I think you should share a slice with your people. The person typing the most at our table got the least amount of cake. Seasons has been a bank, the Town Clerk's office, and the police station. But now it's a fabulous fine dining option where you'll find excellent food, drink, and service. Seasons has been running for about two decades and it's no secret that it practically owns Restaurant Row. (Bru and Corks are also run by the same owners). The building dates back to the late 1800s when it housed the Anderson Bank. The food, though, is incredibly 2017. The White Lasagna, however, isn't dairy-free, and you certainly won't want to give up such luxuries after devouring this dish featuring turkey ragout, spinach, mozzarella, and fresh ricotta. It's wonderfully creamy and had me stealing bites from my colleague Chrissy's plate (which I realize isn't appropriate at such an establishment but when you write about food there are no rules, OK?!). It'll taste oh-so-good on a chilly autumn day. The warm salad also hit the proverbial spot.
Price: $9
---
Burlington
Excellent food, great prices. This adorable little Aldershot Village gem fills right up in no time. That oughta tell you something. Offering up French cuisine, the bistro offers up market fresh cuisine (and offers a lovely patio come summer). You can go with the chalkboard picks or start with the Fried Cauliflower (lightly breaded and fried, romesco sauce, and garlic aioli) and chicken liver Pate. There's also Classic Escargot, Pistou Shrimp, and Baked Brie to start, plus mains such as Steak and Frites, Frenched Pork Chops, Lamb Shank, and so much more! We absolutely adore the burger. Finally, dinner isn't complete without dessert. The carrot cake is so sensational, I didn't want to share. It features fresh grated carrots paired with traditional ingredients, plus a rich cream cheese icing and walnuts. There's an array of cheesecake, plus pie and of course, Creme Brulee!
Price: $10
---
Oakville
There's a new menu for summer 2018. Kerr Street Cafe and sister company Brothers' Coffee Roasters (their Notorious espresso blend is fire!) are known for being on point. But start with dessert; carrot cake will never fail you. It's a petite loaf that's moist and packed with flavour. You'd never guess it's vegan and gluten-free! And tart taspberries perfectly balance the icing. Meals are plated beautifully and even offer bike racks out front. Their famous all-day breakfast includes French Toast, Chia Pudding, and Pancakes (with rosemary custard, local fruit, bee pollen, creme fraiche). There's also an enormous slice of Healthy Toast, served on sourdough with hummus, alfalfa sprouts, cucumbers, etc. It's equal parts superb and super-filling. Lunch offers up salads, the Burger Queen, a fish burrito, and a smoked chicken and brie sandwich. This Kerr Village staple, featuring a cafe and restaurant, has such a relaxing atmosphere (with plenty of natural light) it's second only to a day at the spa. Or a day trip to New York City, because it feels like I'm at a posh cafe near Columbia University. The resto is serving dinner and all I have to say is, it's about time! If you haven't been, what are you waiting for?
Price: $5
---
insauga's Editorial Standards and Policies
advertising