Pork, kids toys, firepots and more recalled from stores in Mississauga, Brampton and Hamilton
Published September 26, 2021 at 2:14 pm
Health Canada reports that multiple products have been recalled from stores in Ontario this week (September 20 to 26) due to potential health and safety risks, including stores in Mississauga and Brampton.
Residents are advised to check if they have these products at home and avoid using or consuming them out of caution.
The following products are affected:
---
European Butcher brand Smoked Pork Hock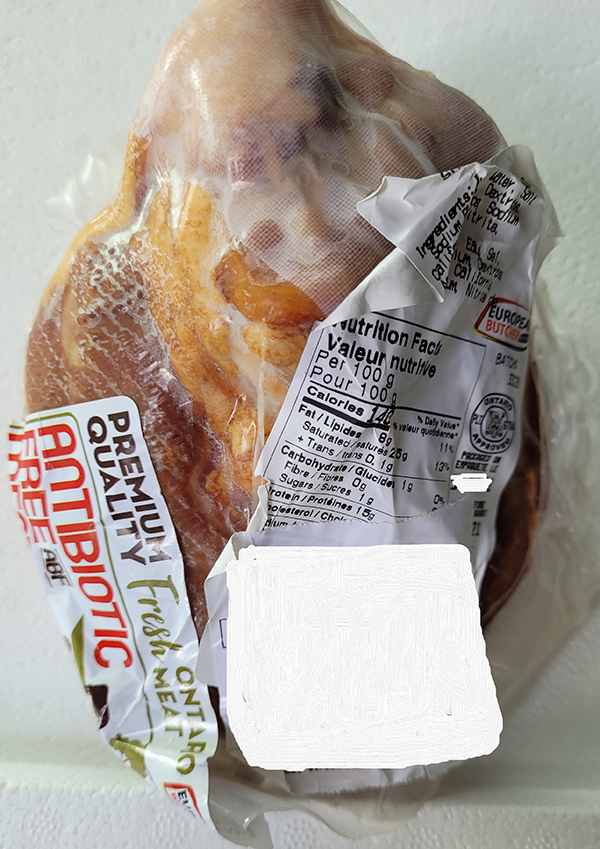 Risk: Possible Listeria monocytogenes contamination. Food contaminated with Listeria monocytogenes may not look or smell spoiled but can still make you sick with symptoms such as vomiting, nausea, persistent fever, muscle aches, severe headache and neck stiffness.
What you should do: Recalled products should be thrown out or returned to the location where they were purchased. If you think you became sick from consuming a recalled product, call your doctor.
---
Various JHY Design Tabletop Firepots
Risk: The portable firepots lack appropriate labelling and hazard information, which could accidentally result in a burn hazard.
What you should do: Stop using the products and contact Ningbo New Image Gifts by email at [email protected] or by telephone at +86 1-582-775-8723 between 9pm to 12pm EST.
---
Recalled:
NicoSee Wonder Hematite Rattlesnake Eggs by Maple Mall
SpaceCare Hematite Magnetic Stone set by Safari Store
Ruptop Magnetic Pen High-quality Innovative Gel Pen Finger Play Toy by Shenzhen MengLang Keji Youxian Gongsi (Inadvertently Spirits Décor)
Risk: These magnet sets exceed the maximum allowable limit of magnetic force in Canada's Toys Regulations and are small enough to be swallowed, posing serious and potentially life-threatening risks.
What you should do: Stop using these magnet sets, check that all pieces are accounted for and properly dispose of them.
---
Boppy Original Newborn Loungers, Boppy Preferred Newborn Loungers and Pottery Barn Kids Boppy Newborn Loungers

Risk: Infants can roll, move or be placed in such a way that they have their breathing obstructed, posing a risk of accidental suffocation.
What you should do: Stop using the recalled loungers and contact The Boppy Company for a refund.
---
Clicker X HB Step-In Snowboard Bindings
Risk: The binding's metal retaining clip may fracture during use. This could result in a user separating from the bindings, posing a fall hazard.
What you should do: Stop using the recalled products and contact K2 Corporation of Canada to return the product for replacement of impacted hardware.
insauga's Editorial Standards and Policies
advertising