TRAFFIC: Car Collides with Motorcycle in Mississauga
Published May 29, 2017 at 9:11 pm
Police report a two-vehicle collision this afternoon in Mississauga.
PRP tweeted around 5:00 p.m. regarding a car that had collided with a motorcycle at the intersection of Hurontario Street and Fairview Road.
Emergency services are on scene. There's no word yet on the condition of the drivers.
Traffic delays are expected. Citizens are asked to avoid the area.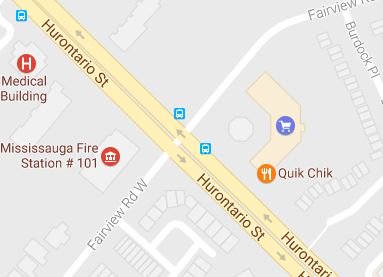 insauga's Editorial Standards and Policies
Stay the know
Subscribe now to receive our daily email of today's top stories in your city!
advertising