Top 5 Vacation Deals This Week for Mississauga
Published November 26, 2016 at 1:56 am
As much as we all love Mississauga, it's nice to take a trip somewhere else every now and then to relax and spend some time with our loved ones. However, finding good vacation deals at an affordable price can prove to be pretty stressful in its own right. That's why we're back this week with another Top 5 picks from Travelzoo's current selection of great vacation deals. Here's a few you may be interested in:
5. Grand Memories Varadero in Cuba
Many Cuban resorts seem to be dropping their prices from early to mid-January to lure in travellers looking for some warmth after the holidays. This includes the Grand Memories Varadero beachfront resort, which is offering an all-inclusive seven night trip at $925 for vacation-goers leaving from Toronto on January 16. According to Travelzoo, this is a deal that could save you up to $150 compared to somebody going just a couple of weeks later.
4. Auberge du Littoral Hotel & Spa in Quebec
If you're looking to stay in Canada for your winter vacation, there aren't many places that look prettier in the snow than Quebec. In that situation, you might be interested in checking out the Auberge du Littoral Hotel & Spa, known for its modern vibe and boasting a 4.5 star rating on TripAdvisor. With a 24-hour cafe and spa, and prices set at $99 per night, the hotel should be more than suitable for those who want to soak in the atmosphere and beauty of Quebec.
3) Rosellen Suites in Vancouver
If you want to feel like you're going far, far away without really going far, far away, you might want to take a jaunt to B.C. This is a pretty nice deal for a Stanley Park-area hotel in Vancouver, coming in at a very affordable $89 a night (for weekdays). If you book this deal, you'll get to enjoy a classic suite with a pullout sofa in the living room (so invite friends), a dining room and full kitchen, complimentary wi-fi, a welcome basket with coffee, tea, popcorn and bottled water. All in all, it's a good deal to look into if you're interested in traveling with a few people.
If you want to leave the country but still want to enjoy a distinctly wintery retreat, Vermont is a good choice. This deal offers travelers two nights at The Middlebury Inn for $289 and the package also includes breakfast and a brewery credit. According to Travelzoo, people who grab this deal will get to indulge in "the most upscale experience in the [Middlebury] village." The credit can be used at one of Vermont's oldest breweries–Otter Creek Brewing Co. So, if you like both winter and history, this might be the deal for you.
If you really love winter, it might please you to know that you can stay very close to him while still enjoying the best the chilly months have to offer. This deal is offering stays at the Dufferin, Ont.-based Hockey Valley Resort (plus ski lift tickets) for $199. Although there isn't snow on the ground yet, there will be soon and it's not too early to plan a ski trip. Other hotel amenities include complimentary hot and cold breakfast, parking and wi-fi. A winery tour package is also available for some dates.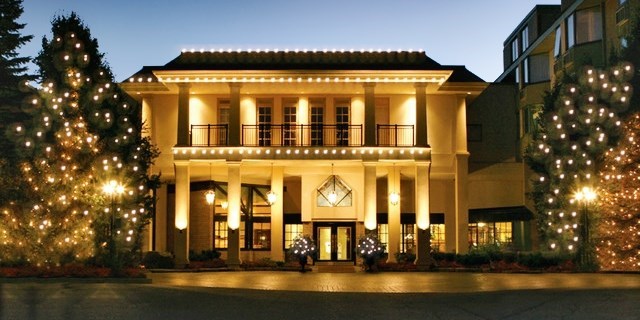 insauga's Editorial Standards and Policies
advertising