Top 5 Portuguese Chicken in Brampton
Published January 11, 2019 at 4:14 pm
You can never go wrong with chicken–especially Portuguese BBQ chicken with rice and roasted, one-bite potatoes. But where can you get a flavour overload or the best deal for your taste? I've got it covered, from the traditionalists to the adventurists.
Here are the top 5 Portuguese chicken restos offering the best flavour, service and price that Brampton has to offer. Prices do not include tax.
Quick service, large portions, and possibly the best hot sauce on this list – Portas Do Mar took Martin's BBQ's place in a plaza on Main St., and while we miss Martin's, Portas Do Mar is a pretty awesome spot itself. At this Portuguese bar and grill, you get a choice of white or dark meat, plus rice and potatoes, for a steeper price of $12 compared to other spots on this list, but the food is delicious. The hot sauce is tangy and has an incredible kick to it, so make sure you pour that stuff over everything, the potatoes have a thin outer layer that just melts when you pop them in our mouth, and the rice have a unique lemon flavour to them. As for the chicken, the skin is flavourful and and the meat is tender. The best part? Service here is very quick, especially for take-out. You could be in and out in well under 10 minutes.
Quarter chicken white, roasted potatoes, rice and piri piri sauce: $12.00
Videos
Slide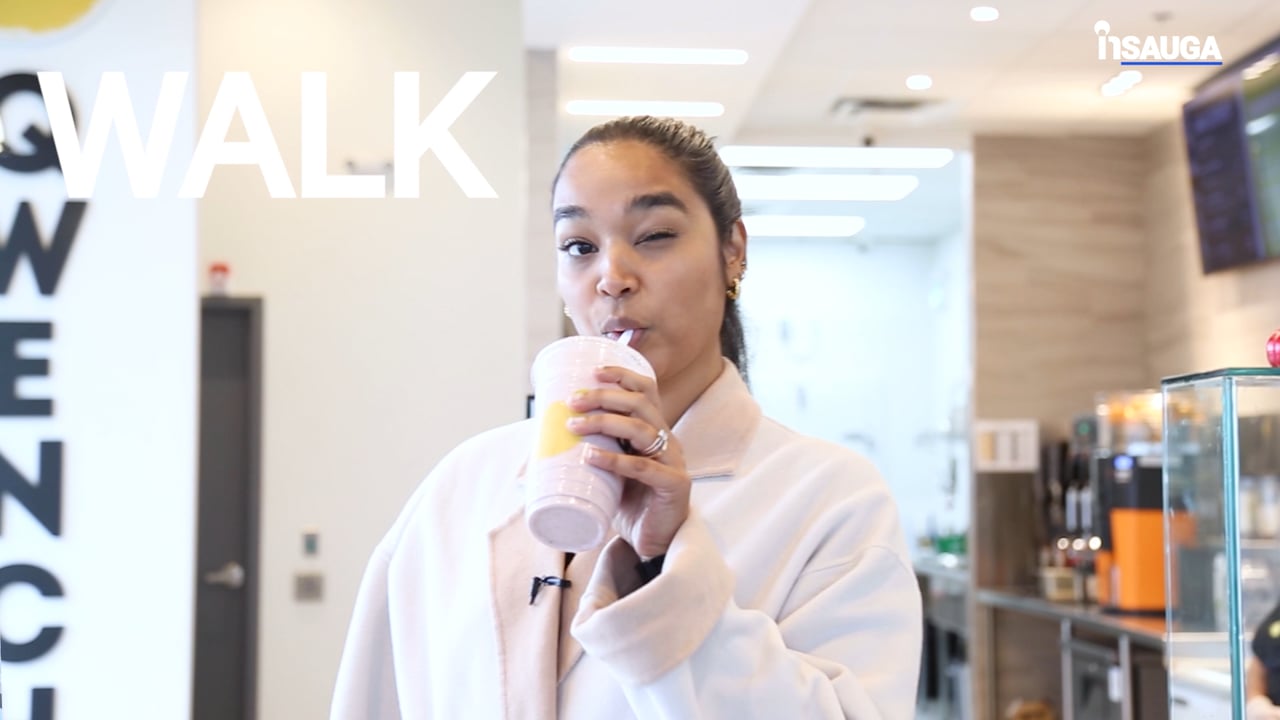 Slide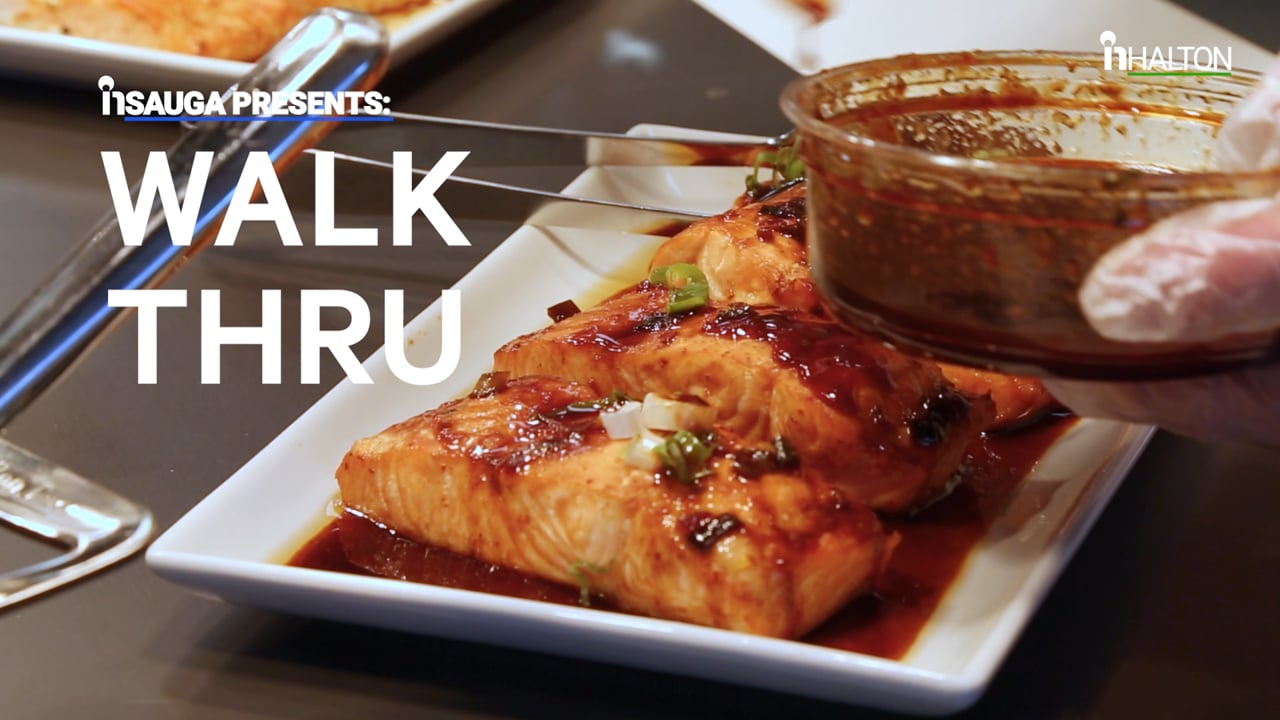 Slide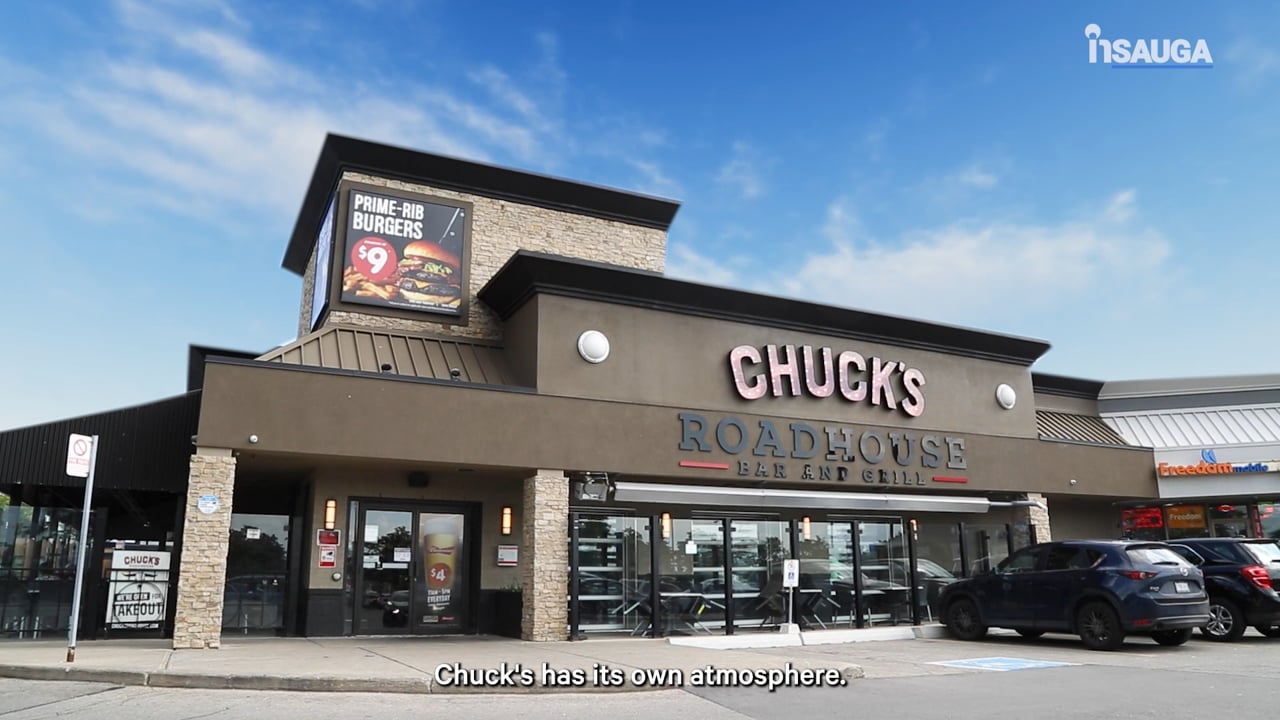 Slide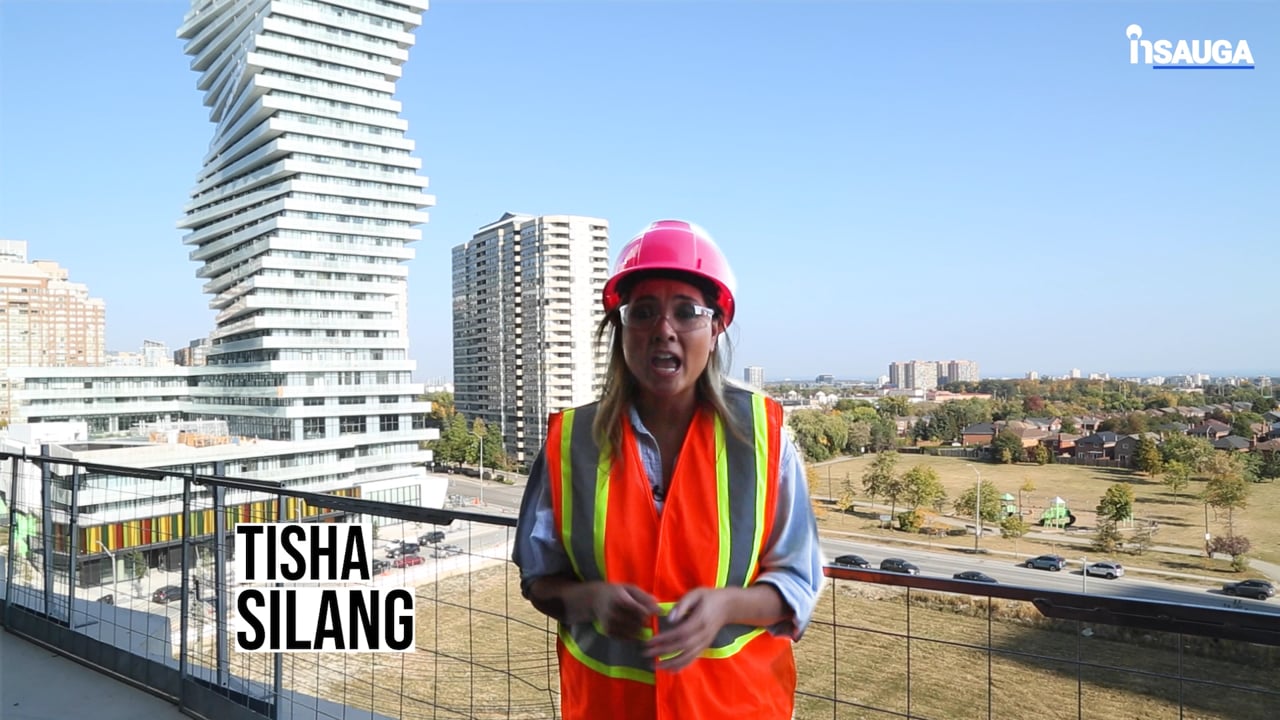 Slide
Slide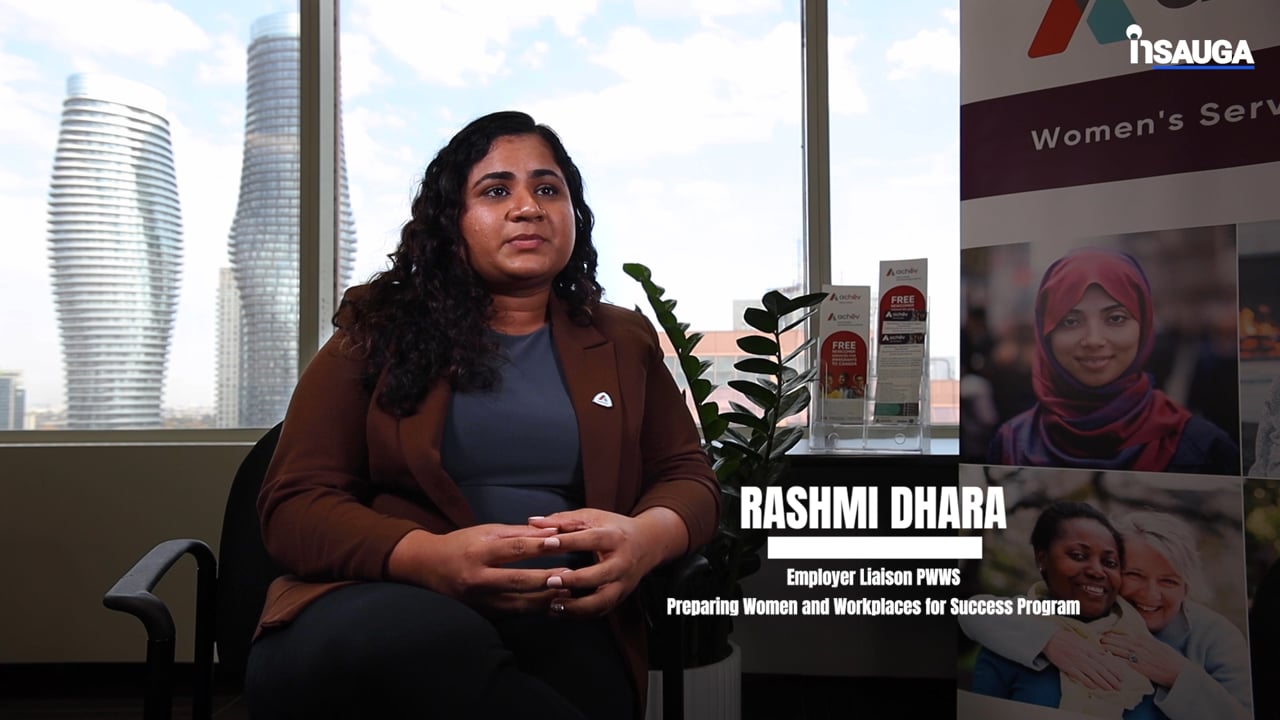 Slide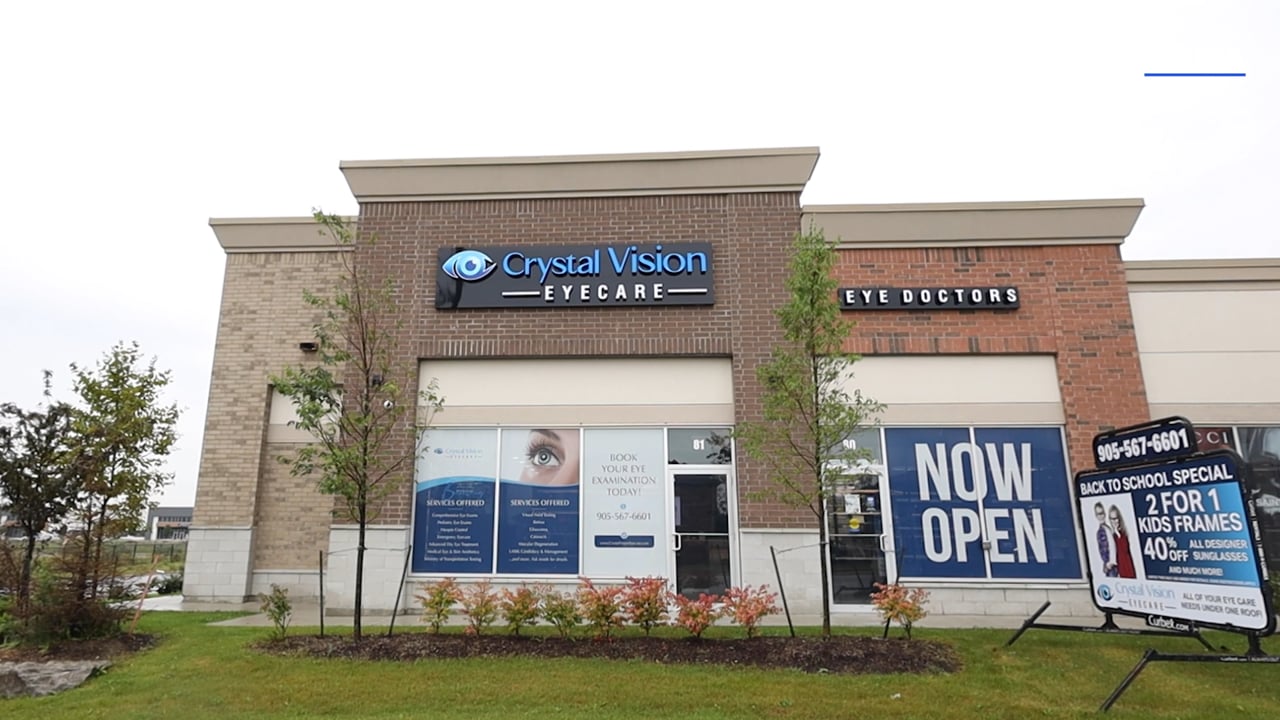 Slide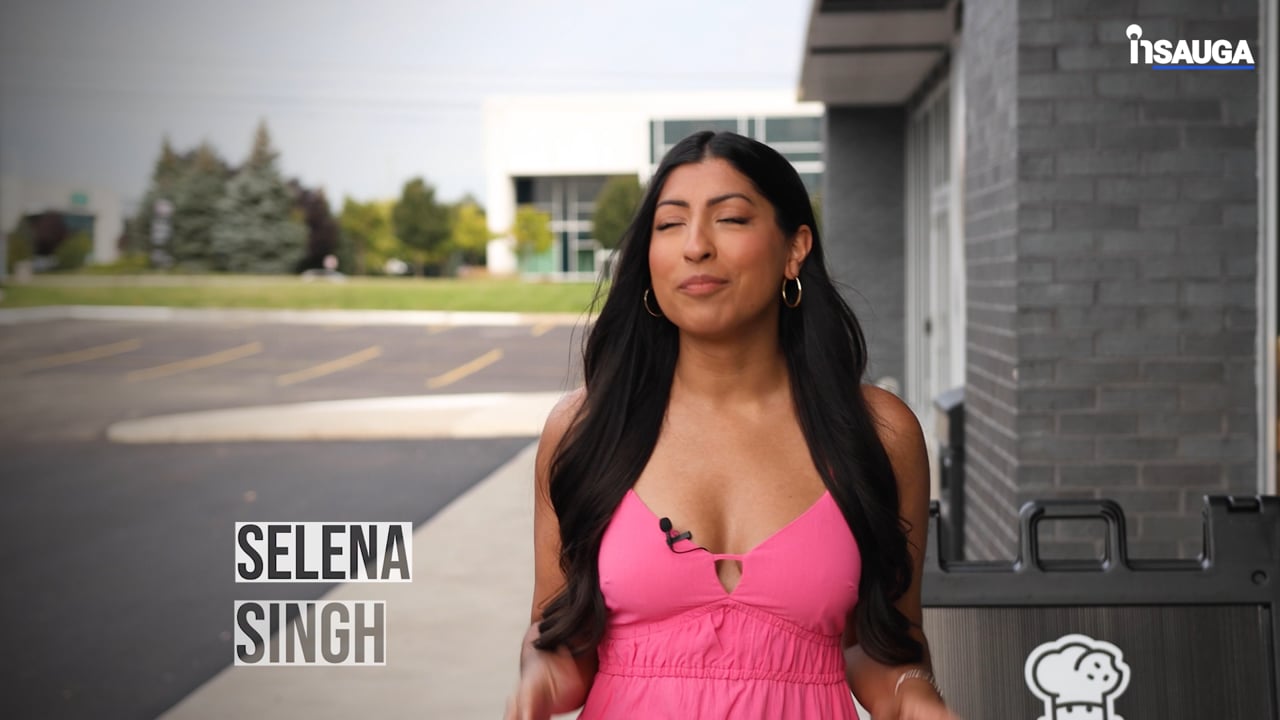 Slide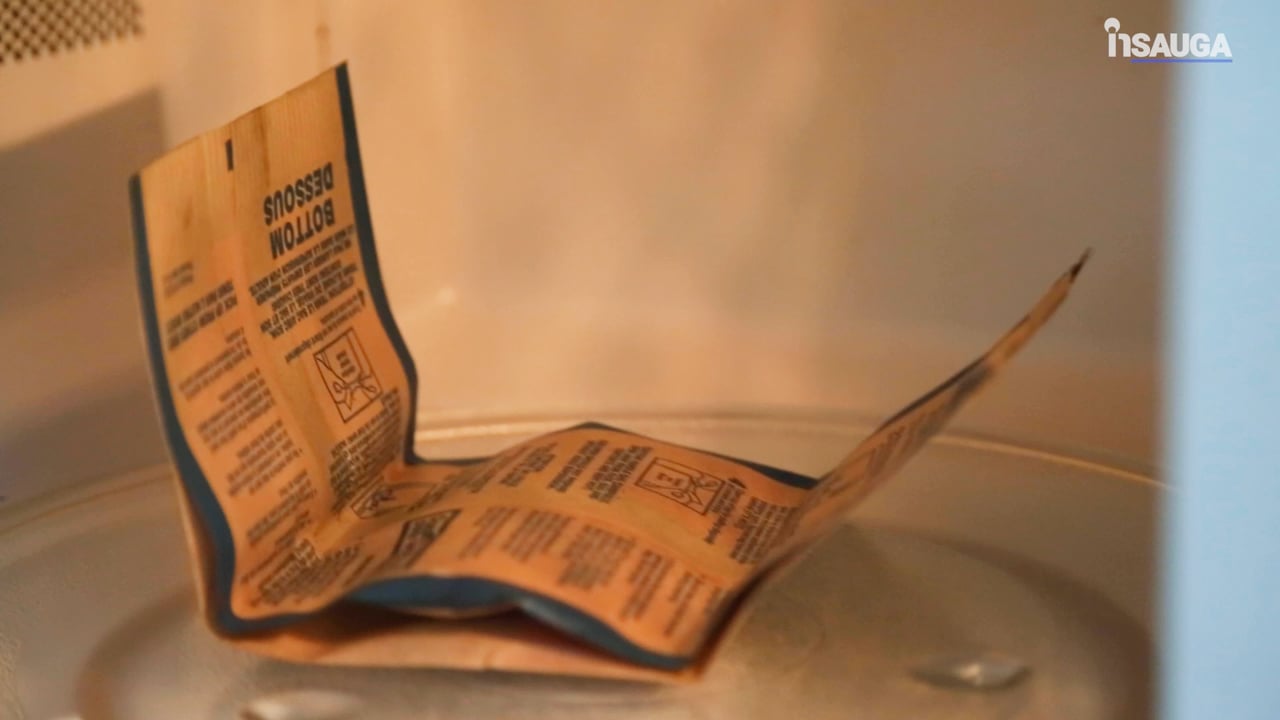 Slide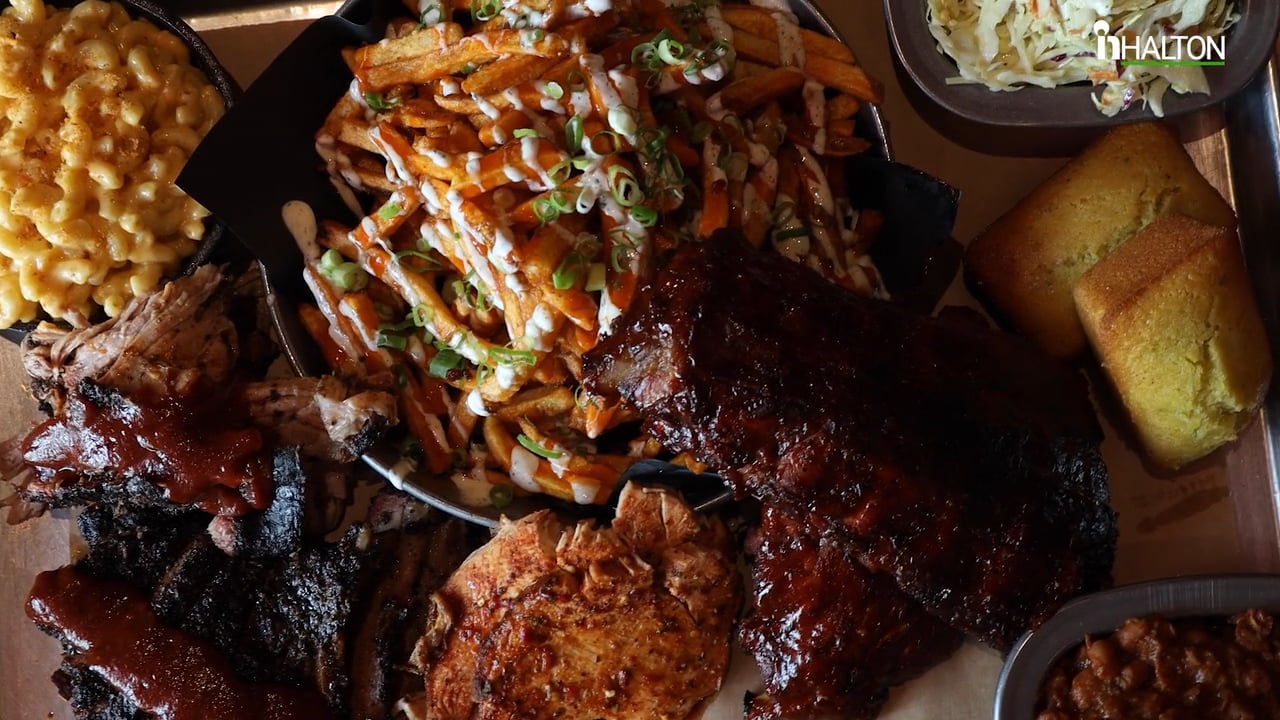 Slide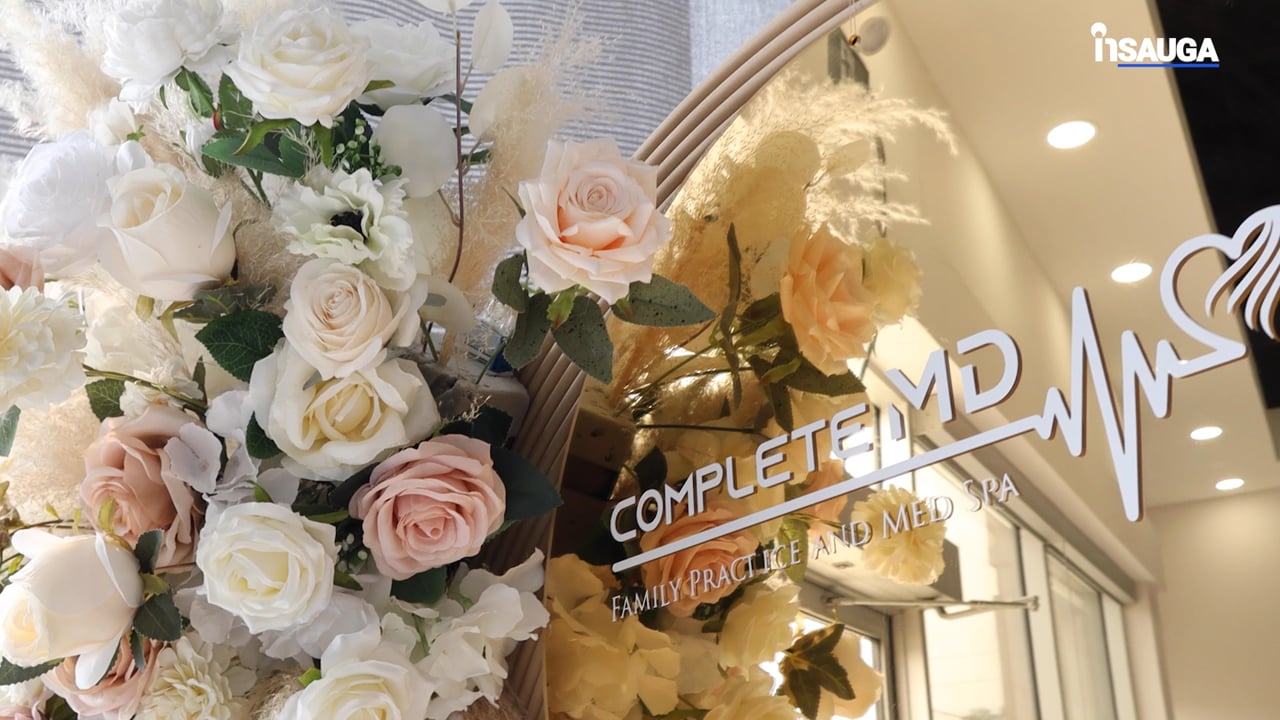 ---
This fresh-to-order hotspot is known for its chicken, and for good reason! It's a hidden little hole in the wall in a plaza on Mayfield (the same plaza at Italian hotspot Antica Osteria), but this might be as Portuguese as it gets. Here, you'll find tasty, real woodfire grilled chicken that's so fresh you can smell and taste the charcoal on it. With Universal, it's best to call and order ahead because, like I said, everything is fresh-to-order. The portions are also substantial and a classic Portguese chicken meal comes with chicken, rice and potatoes! This place is also good for fish, and all of the meat here is halal.
Quarter chicken white or dark, rice and potatoes, can substitute one side for fries: $8.35
3) Churrasquiera Grelha D'Ouro
This restaurant wins the award for giving customers more bang for their buck. They offer a customer appreciation meal from Tuesday-Thursday with a quarter chicken of white or dark meat, two sides, choice of water or specified soft drinks and piri piri sauce for $6.99! I'm still shaking my head in disbelief. And the food is delicious. Their chicken's flavour is right on and is a great option for the traditionalists of the dish. The chicken is tender and the sides are kept fresh in massive hot plates at the store front. And to top it off, the staff is very friendly and their newest location on Clarence Street is five weeks old and looks marvelous. In and out in five minutes between rushes and I wouldn't have a problem waiting if I came during peak hours.
Quarter chicken of white or dark meat, two sides, choice of water or specified soft drinks and piri piri sauce: $6.99
2) Churrasquiera Nova Esperanca
This joint won the trophy for best traditional BBQ chicken. This family-owned and operated churrasquiera has a serious dinner rush where lineups to the door are the norm. And can you believe that I was in and out in 15 minutes? This place doesn't fool around. Though white meat is a dollar more expensive, it is so worth it. A quarter chicken combo with white meat provided incredibly juicy chicken and an ideal texture on the outside with a nice saltiness to the skin that had the right amount of crispiness. Go here if you want your BBQ chicken done right and if you're a piri piri sauce connoisseur.
Quarter chicken meal dark meat, choice of two sides and piri piri sauce: $8.00
Quarter chicken meal white meat, choice of two sides and piri piri sauce: $9.00
If you are looking for the full package this is the place. Sweets, hot meals, alcohol, lots of space, TVs, Nova Grill and Bakery has it all. You've probably seen Nova Grill and Bakery locations around the GTA, but this is one of the few that offers cooked meals. The quarter chicken meal is tied for the cheapest meal on the list, advertised at $6.99 in store. A huge perk is the variety of sides to choose from. Stick with your roasted potatoes and rice, or grab some steamed vegetables, rapini, small baked potatoes (with the skin) instead. And believe me, the list does go on. The chicken is done well and doesn't venture far from traditional Portuguese tradition with juicy meat and a crispy-ish skin with mild or hot piri piri sauce on the side or slathered on. Come to the restaurant/bakery for a get together with family or friends and I can almost guarantee you will not be disappointed. Even if you don't get the chicken.
Quarter chicken of white or dark meat, two sides and piri piri sauce: $6.99
Editor's note: A previous version of this article listed Sul Irmaos and Martin's as open. Sul Irmaos is in fact closed and has been converted into a food truck. Martin's is now Portas do Mar. We regret the error.

What is your favourite Portuguese chicken joint in Brampton?

---
insauga's Editorial Standards and Policies
advertising