Limited Edition NHL Cups Coming to Tim Hortons
Here's some exciting news if you've got a young hockey fan at home who loves Timmies.
Tim Hortons announced on Wednesday that it's introducing reusable, collectible NHL cups with each of its Timmies Minis packs (the Tim Hortons equivalent of a happy meal).
Each Timmies Minis pack will come with one of seven cups, each featuring the official NHL mascot of a Canadian team:
Toronto Maple Leafs - Carlton
Edmonton Oilers - Hunter
Calgary Flames - Harvey the Hound
Vancouver Canucks - Fin
Ottawa Senators - Spartacat
Montreal Canadiens - Youppi!
Winnipeg Jets - Moose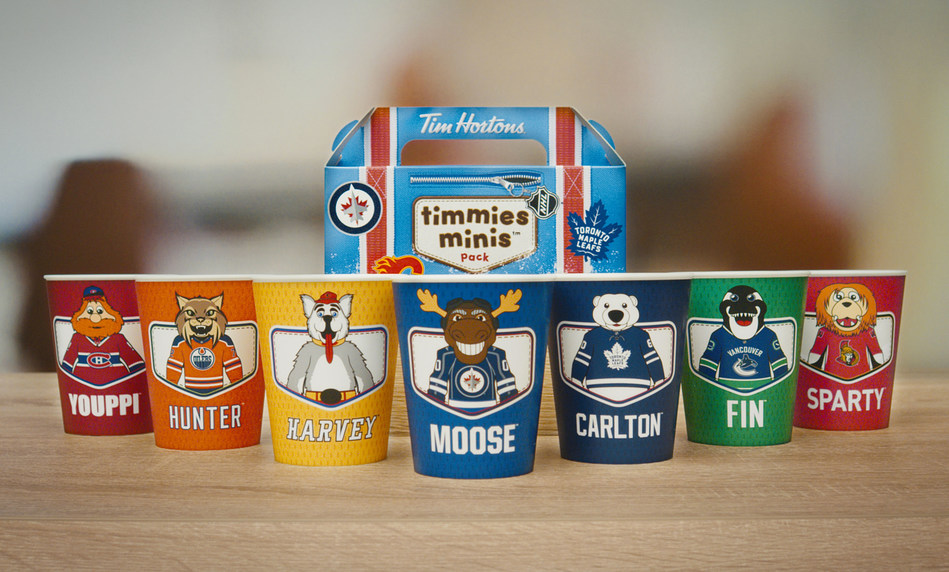 Photo via Tim Hortons
The cups are available now for a limited time.
"At Tim Hortons, hockey has always been a part of our DNA. We're happy to be able to give our youngest guests a fun way to show their support for their favourite teams and a great way for families to give back to their community," said Tim Hortons president Alex Macedo.
The Timmies Minis packs themselves will also be NHL-themed.
10 cents from every purchase goes towards the Tim Horton Children's Foundation, which organizes camping trips for kids from low-income families.
To learn more, visit timhortons.ca.
Will you try to collect all the cups?