Injuries reported after vehicle crashes into house in Mississauga
in
An overnight collision has been reported in Mississauga.
Police were called at 3:17 a.m. for a car that crashed through a gate and into a residence in the area of St. Barbara and Derrydale Drive, north of Derry at McLaughlin.
The driver and passenger were assessed for minor injuries, police say.
The cause of the collision has not yet been confirmed.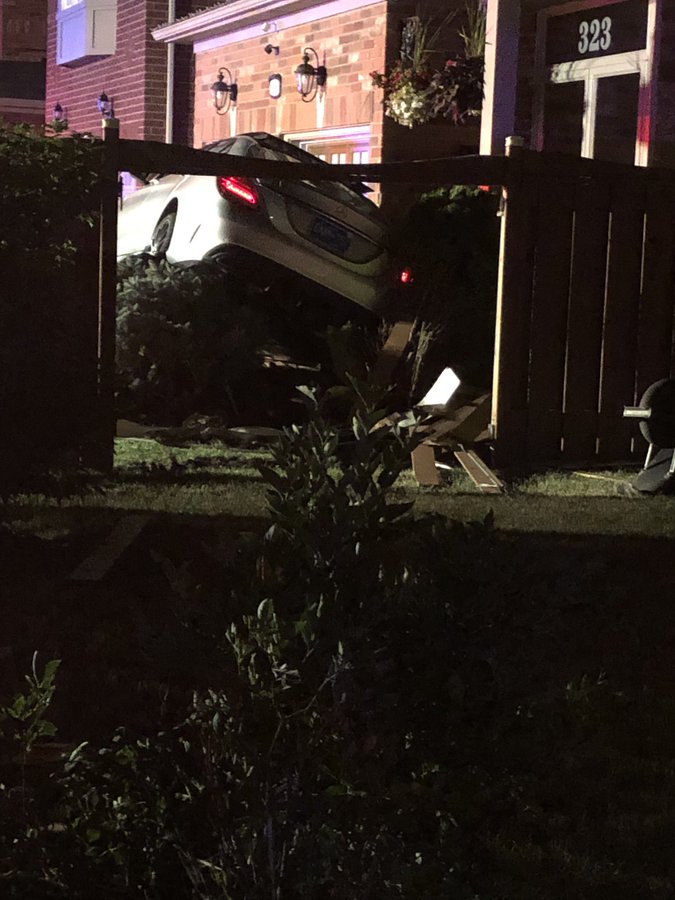 Photos courtesy of Peel Police