Here's What's Coming to Netflix Canada in July 2018
Published June 21, 2018 at 6:58 pm
Whether you've been waiting for your favourite show to return to Netflix for another season, you're looking for a new show to watch, or you want to marathon some movies, there seems to be something for everyone on Netflix's roster in July and we've got the scoop on what's coming!
Exciting times ahead, everyone.
Netflix recently released what's coming to the popular streaming service, and it's originals, some of your favourites, and new shows galore.
Here's what's coming to Netflix Canada in July 2018.
---
July 1
A River Runs Through It
Videos
Slide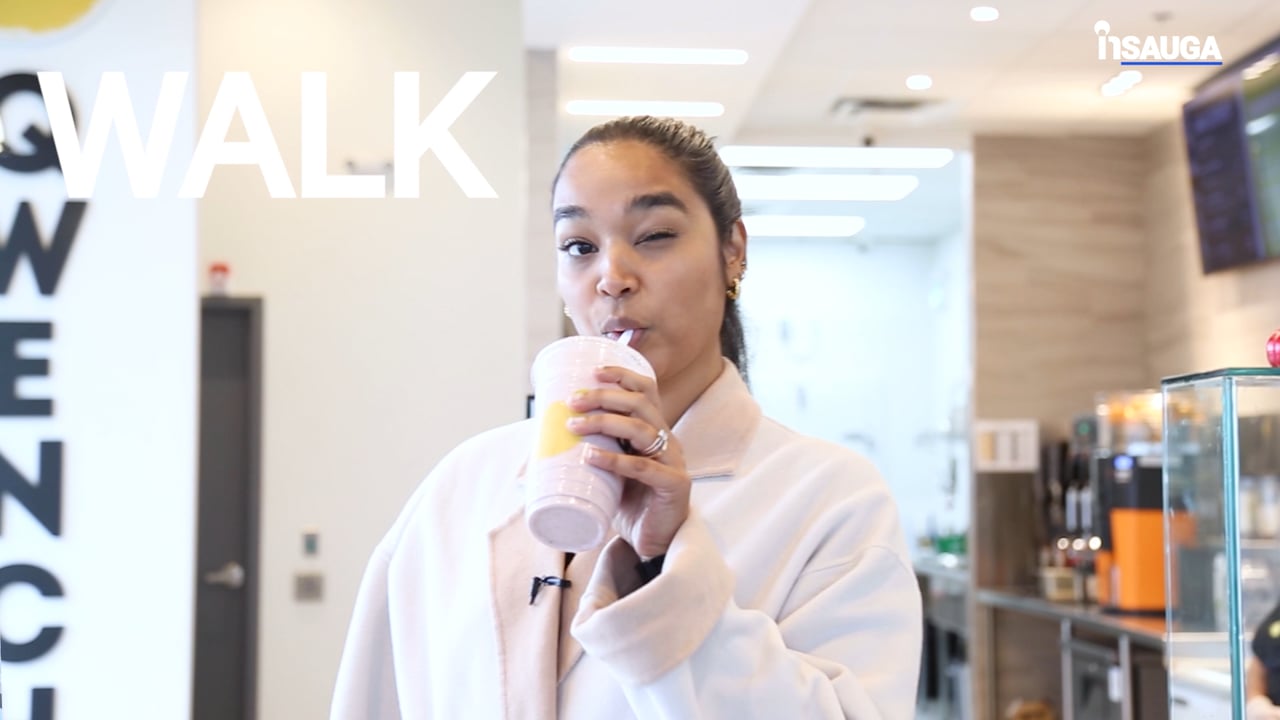 Slide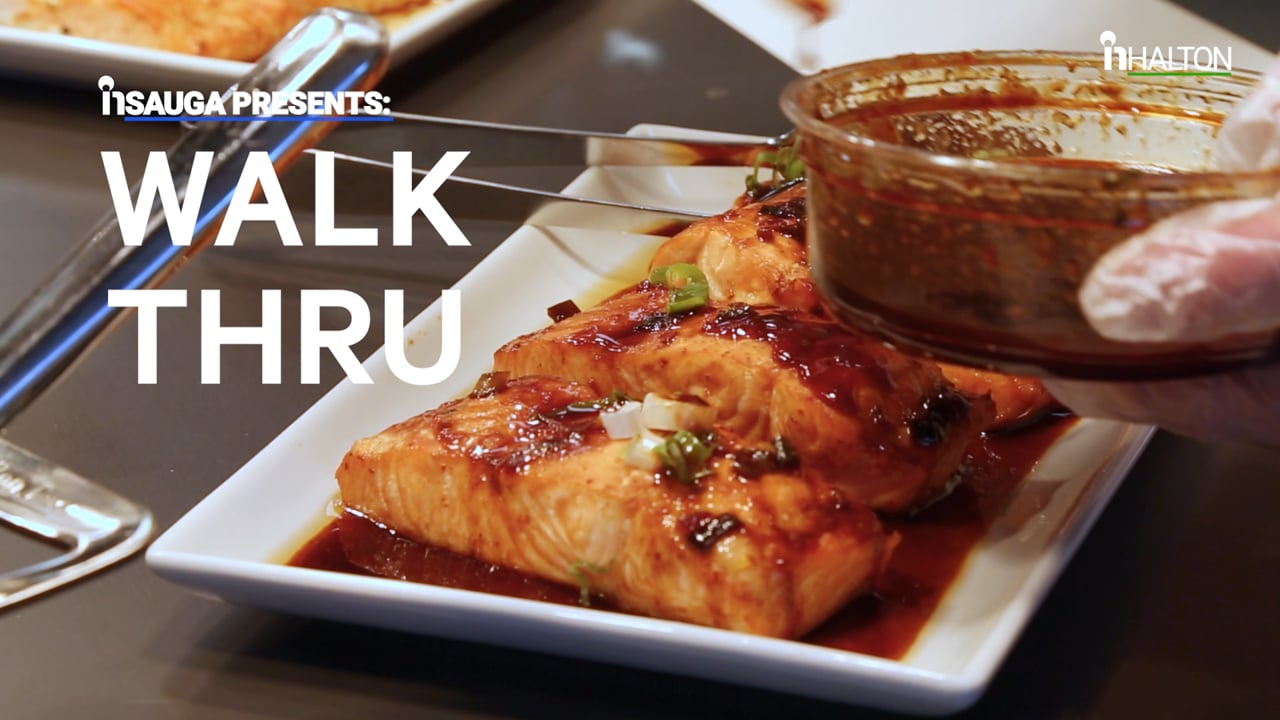 Slide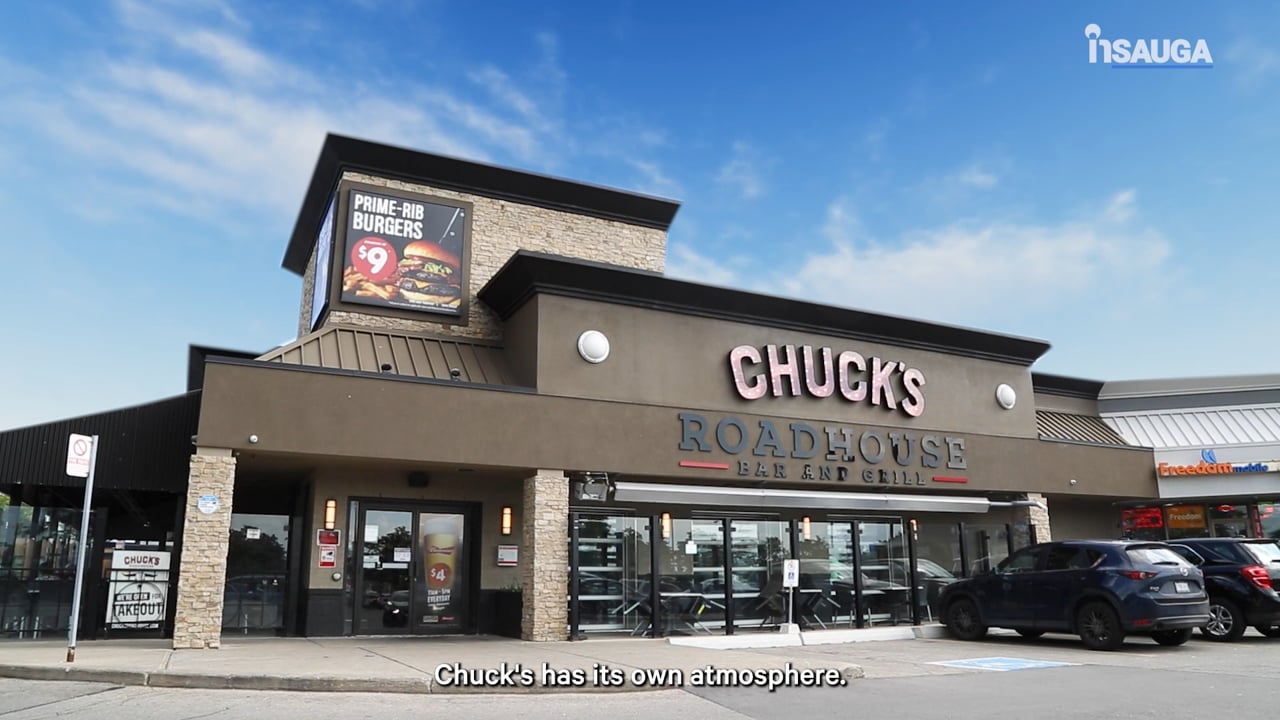 Slide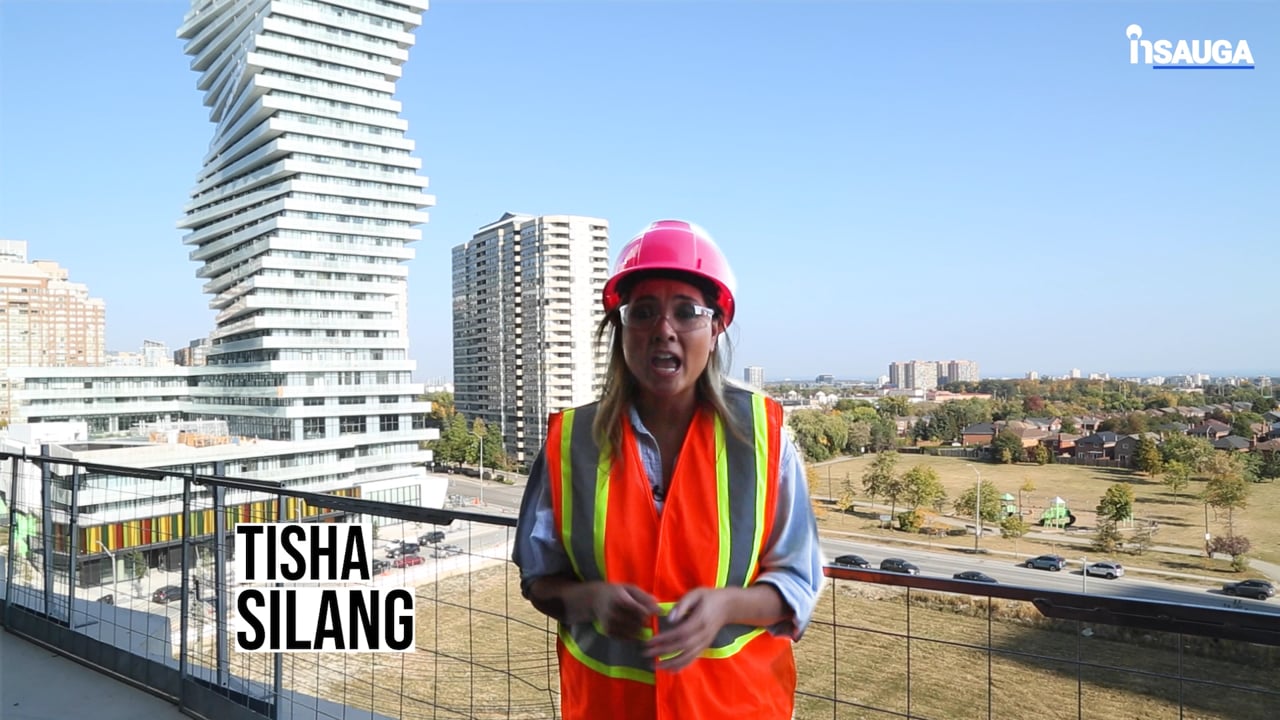 Slide
Slide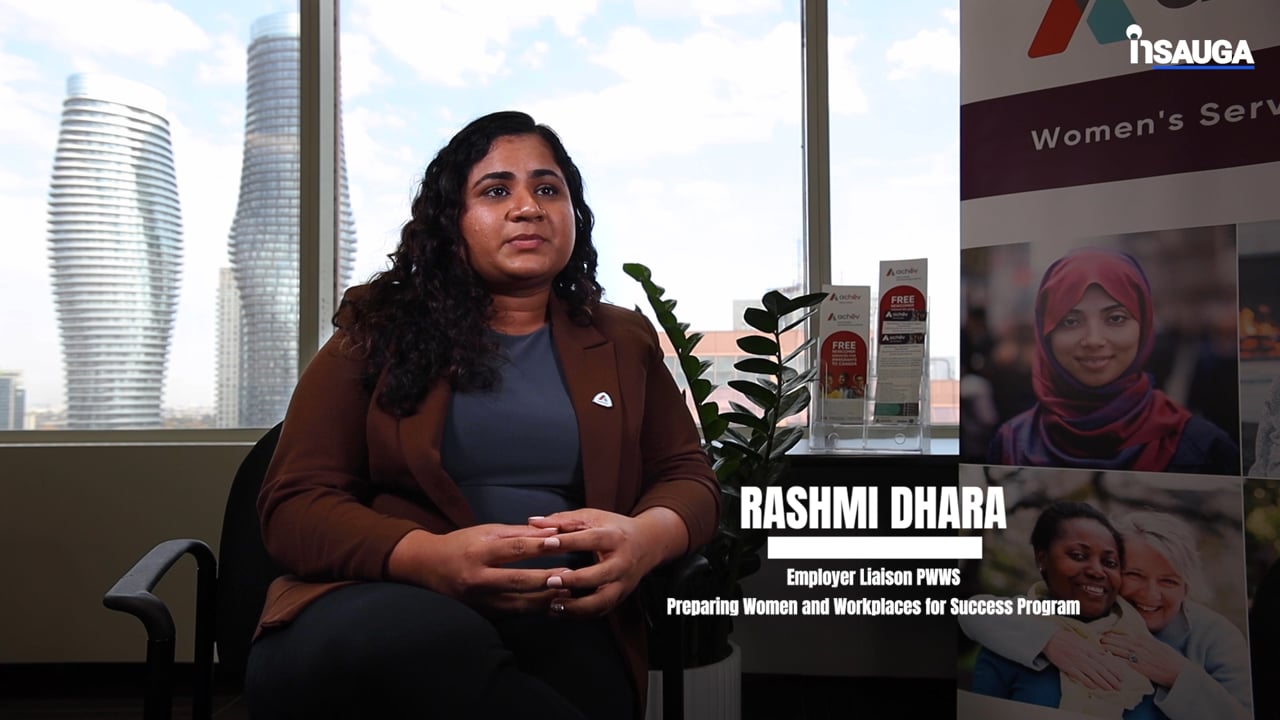 Slide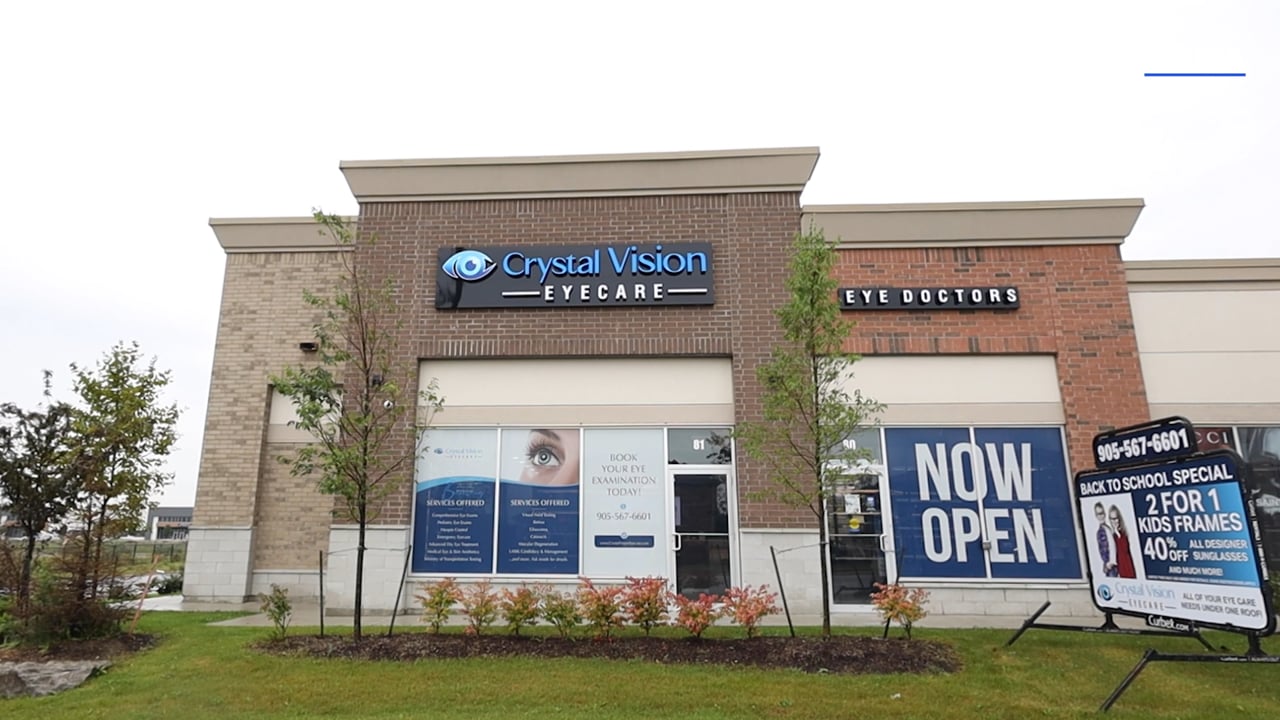 Slide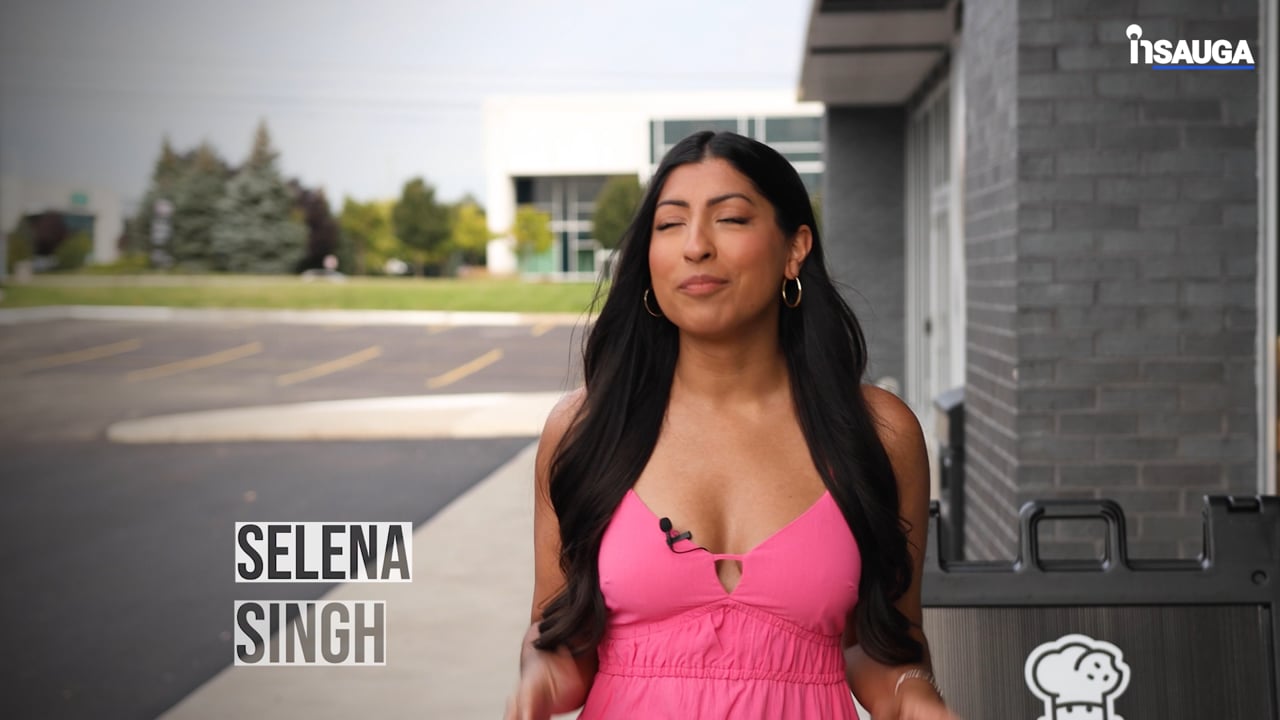 Slide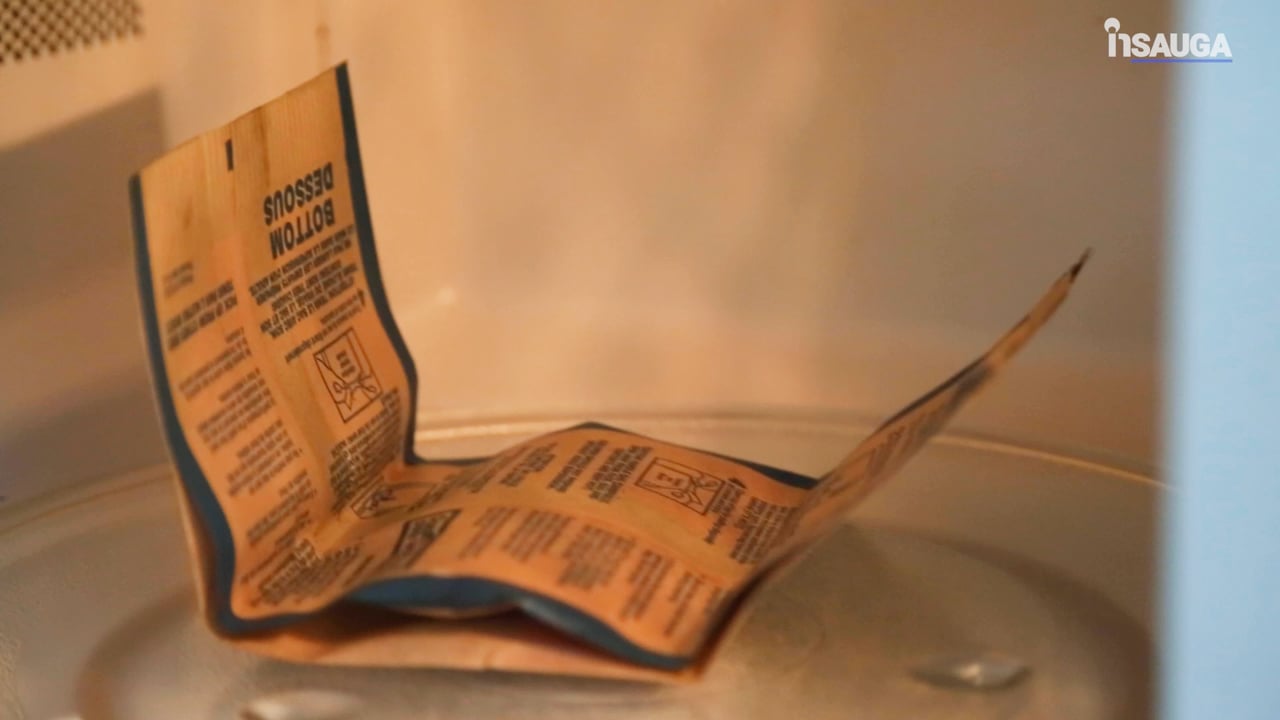 Slide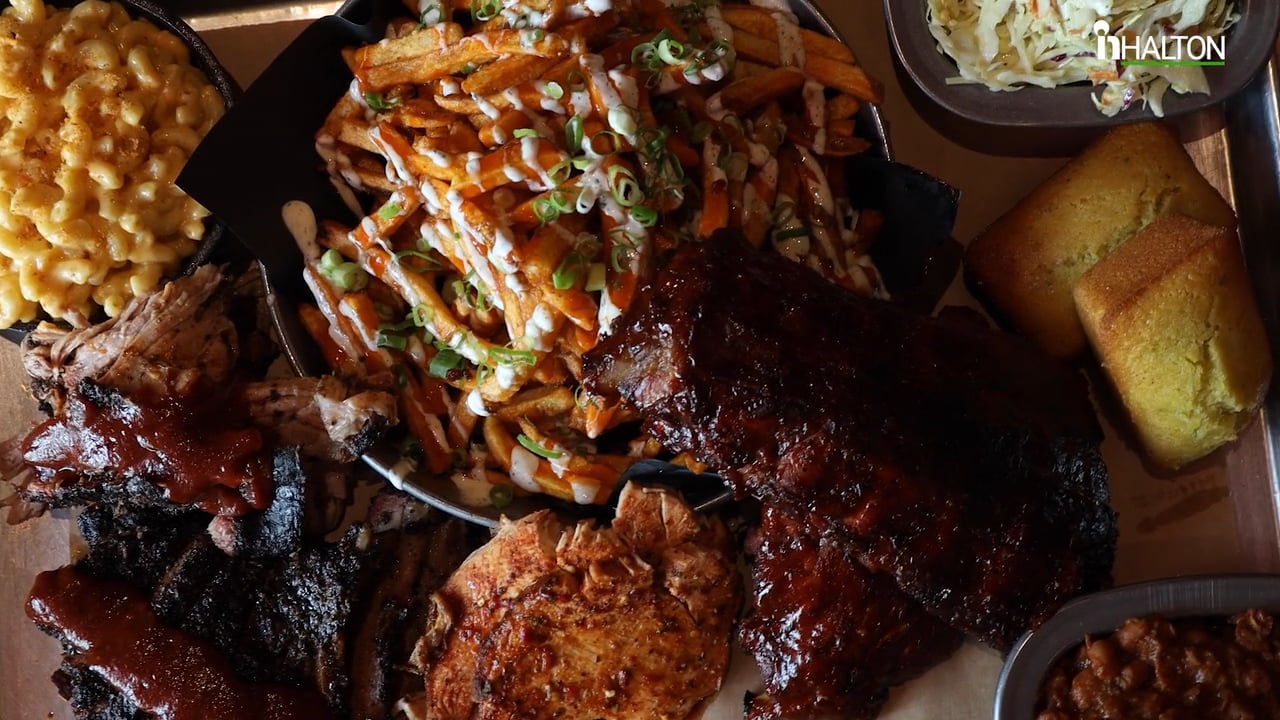 Slide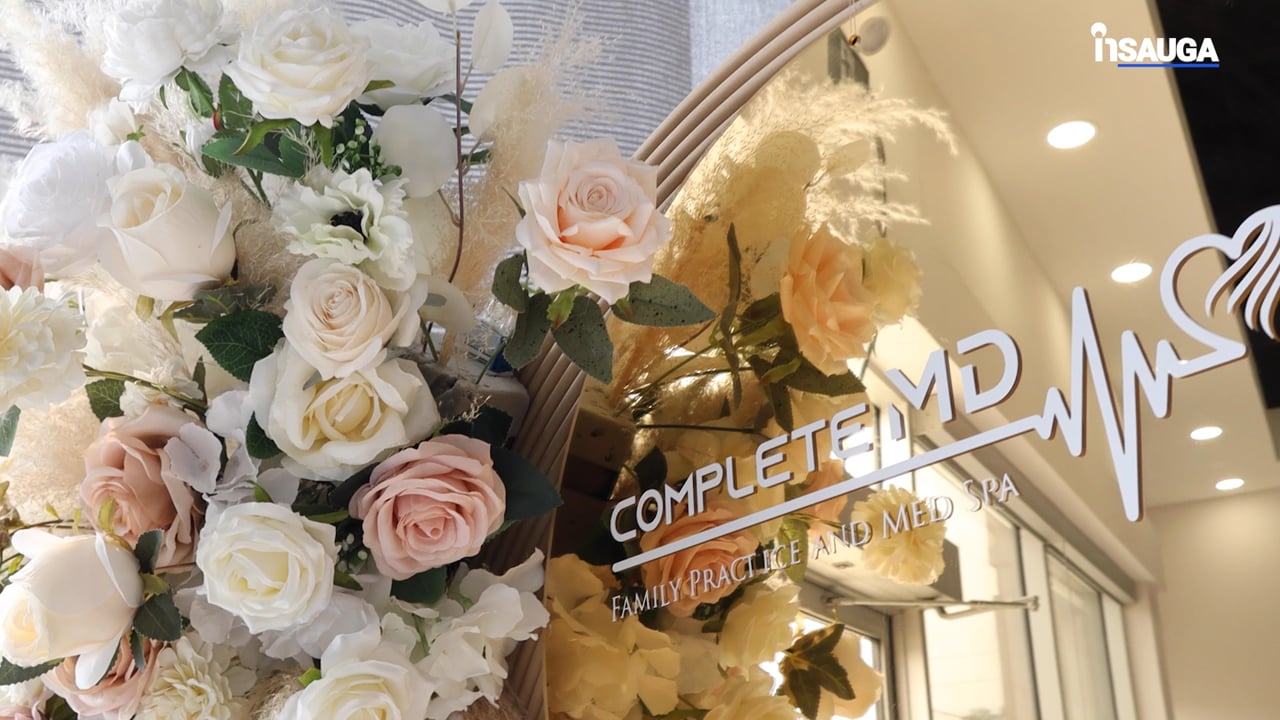 Director Robert Redford's Oscar-winning, nostalgic meditation about the bonds that unite and divide families is set in Montana in the early 1900s.
Barbie Dolphin Magic
While visiting Ken and exploring a coral reef, Barbie and her sisters make an amazing discovery and meet a mysterious new friend.
Counterfeiting in Suburbia
Teenagers get involved in the lucrative world of counterfeiting, but when a teacher at their school tries to blackmail them into printing money for him, they have to turn to Riley's aunt for help.
District 9
After years of segregation and forced labour, a race of stranded aliens enlists in a resistance movement spearheaded by a rogue government agent.
Dogtown and Z-Boys
This documentary focuses on California's Z-Boys, who revolutionized skateboarding in the 1970s when they infused surfing techniques into the sport.
Hitch
Smooth and sexy Hitch helps clients make a great first impression on a date, but he's thrown when a lovely reporter starts nosing around his business.
Hot Fuzz
A top London cop is assigned to investigate a seemingly sleepy town, which suddenly starts to stir with a series of grisly "accidents."
Jawbreaker
In this wicked tale of catfights taken to the max, bossy Courtney convinces Marcie and Julie to kidnap Liz to keep her from becoming prom queen.
Kung Fu Panda 3
Continuing his "legendary adventures of awesomeness", Po must face two hugely epic but different threats: one supernatural and the other a little closer to his home.
Now You See Me 2
With a new member in the fold, the Four Horsemen use their power of illusion in a heist involving a shady tycoon and revolutionary tech device.
Paul Blart: Mall Cop
An overzealous security guard finds himself in over his head when he tries to thwart a criminal mastermind's plot to rob an entire shopping mall.
Return to the Blue Lagoon
This sequel to The Blue Lagoon finds the orphaned son of the lovers from the original film stranded on an island with a widow and her daughter.
Swiss Army Man
A washed-up corpse with surprising abilities gives a hopeless man stranded in the wilderness someone to talk to — and a newfound reason to live.
The Boss
After serving time for insider trading, a broke tycoon seeks to restore her former glory with homemade brownies, but she has unexpected competition.
The Exorcism of Emily Rose
An agnostic defense attorney is alarmed when she starts to believe her client — a priest accused of negligent homicide after an exorcism gone wrong.
Within
After the Alexanders move into a new home, teen daughter Hannah begins to notice strange occurrences, which lead her to a terrifying discovery.
---
July 2
Dance Academy: The Comeback
In this adaptation of the TV series, Tara recovers from an injury and pursues a career in the U.S., where she grapples with love and professional rejection.
---
July 3
The Comedy Lineup – Netflix Original
A diverse group of up-and-coming comedians perform 15-minute sets in this stand-up comedy showcase series.
Good Girls – Netflix Original
Three suburban moms orchestrate a local grocery store heist to escape financial ruin and establish independence — together.
---
July 4
A Beautiful Mind
This Oscar-winning drama charts the life and work of famed economist John Forbes Nash Jr., a brilliant man plagued by the anguish of mental illness.
American Graffiti
On the night before two of them leave for college, four high school pals cruise around town finding love and mischief in this coming-of-age classic.
Brewster's Millions
A washed-up baseball player learns he's inherited a $300 million fortune from his dead uncle, but must spend $30 million within 30 days to get it.
Charlie St. Cloud
Ben Sherwood's intriguing novel is the basis of this ghost story about Charlie, who is devoted to his brother, Sam, even after Sam's death.
Curious George
The Man in the Yellow Hat travels to Africa to find a priceless artifact. But he returns with George, an inquisitive chimp who paints the town red.
Mercury Rising
An autistic 9-year-old boy cracks the U.S. government's top-secret code when an unapproved test matrix gets published in a crossword magazine.
The Dream Team
While taking four patients to a Yankees game, a shrink is waylaid by crooked cops, and his quartet of crazies is unleashed on the streets of New York.
The Family Man
A cutthroat investment banker who eschews emotional ties is transported into the life he might have had if he wed his college sweetheart.
---
July 5
Hyori's Bed & Breakfast: Season 2
K-pop diva Lee Hyo-ri and her husband open up their home on the beautiful Jeju island to welcome travelers for free stays, meals and late-night chats.
---
July 6
Comedians in Cars Getting Coffee: New 2018: Freshly Brewed – Netflix Original
In a new set of episodes for 2018, Jerry Seinfeld takes a ride with 12 comedy heavyweights, including Jerry Lewis, Ellen DeGeneres and Dave Chappelle.
First Team: Juventus: Part B – Netflix Original
In the second half of the season, Juve hope to hold off stiff challenges to winning another league title while moving forward in the Champions League.
The Fosters: Season 5
This offbeat drama charts the ups and downs of an interracial lesbian couple and their multiethnic brood of biological, adopted and foster children.
Free Rein: Season 2 – Netflix Original
As Zoe and the Bright Fields team prepare for Junior Nationals, they must overcome the loss of a team member, a mysterious fire and other obstacles.
Inside the World's Toughest Prisons: Season 2 – Netflix Original
Raphael Rowe, who spent 12 years behind bars for a crime he didn't commit, investigates some of the world's toughest prisons from the inside.
I, Tonya
Competitive ice skater Tonya Harding rises amongst the ranks at the U.S. Figure Skating Championships, but her future in the activity is thrown into doubt when her ex-husband intervenes.
Sacred Games – Netflix Original
Set amid the chaos of Mumbai, this epic series explores the corrupt underworld lurking beneath India's economic renaissance. Based on the novel.
Samantha! – Netflix Original
A child star in the '80s, Samantha clings to the fringes of celebrity with hilarious harebrained schemes to launch herself back into the spotlight.
Somebody Feed Phil: The Second Course – Netflix Original
Phil Rosenthal continues his culinary journey of the world, making stops in Dublin, Venice, Buenos Aires, Copenhagen, Cape Town and New York City.
The Legacy of a Whitetail Deer Hunter – Netflix Film
All he wants out of this trip is a chance to bond with his son. And for his son to kill a deer. And to get it all on video.
The Skin of The Wolf – Netflix Film
An animal trapper living in an abandoned mountain town in northern Spain seeks to resolve his loneliness by securing a wife.
White Fang – Netflix Film
A loyal wolfdog's curiosity leads him on the adventure of a lifetime in this animated update of a Jack London classic set in Canada's Yukon Territory.
---
July 8
War Dogs
Two pals parlay a shaky business plan into a $300 million government contract to supply arms for Afghanistan, then find themselves in way too deep.
---
July 9
Lockup: Extended Stay: Collection 1
This documentary series offers a glimpse into the day-to-day lives of inmates and officers in detention centers all across America.
Ratchet and Clank
Affable alien Ratchet longs to be a Galactic Ranger and might get the chance when rogue robot Clank tells him of evil Drek's plot to destroy a galaxy.
---
July 10
All the Queen's Horses
While nearby towns prospered, tiny Dixon, Illinois, was in constant financial crisis — a condition that persisted until a clerk found that the city comptroller had siphoned off more than $50 million over two decades, as detailed in this documentary.
Baby Ballroom: Season 2
Step into the cutthroat world of kids' ballroom dancing, where ambitious instructors, proud parents and pint-sized performers waltz to win.
Drug Lords: Season 2 – Netflix Original
Drug lords El Chapo, Jemeker Thompson, Christopher Coke and Klaas Bruinsma use fear and violence to make money and avoid authorities.
---
July 11
Mossad 101: Season 2
Cadets from every level of Israeli society undergo intense training to join their country's elite, highly classified intelligence service, the Mossad.
---
July 12
Suits: Season 7
In Season 7, Mike commences his career as a legitimate lawyer while Harvey starts angling to gain control of Pearson Specter Litt.
---
July 13
How It Ends – Netflix Film
As a mysterious apocalypse causes the spread of misinformation and violence, a man and his estranged father-in-law race across a chaotic and fractured country to save his pregnant wife.
Jim Jefferies: This Is Me Now – Netflix Original
The gleefully irreverent Jim Jefferies pushes buttons and boundaries as he riffs on celebrity encounters, political hypocrisy and bodily marvels.
Last Rampage
Two inmates escape from a Arizona prison and leave a bloody trail in their wake as they head for Mexico in this true-crime thriller.
Sugar Rush – Netflix Original
Time's the most important ingredient as competitive teams race against the clock to bake up the best-tasting sweets.
The Epic Tales of Captain Underpants – Netflix Original
Facing one misadventure after another, two rascally 4th-grade pals turn their ornery principal into Captain Underpants, a superhero to save the day.
---
July 15
Bonusfamiljen: Season 2 – Netflix Original
As Lisa and Patrik take their relationship to the next level, mishaps, money troubles and a startling revelation leave the whole family reeling.
Hollywood Weapons: Season 2
Combining combat and firearms expertise, hosts Terry Schappert and Larry Zanoff dissect Hollywood action scenes and put them to the plausibility test.
The Joel McHale Show with Joel McHale: Part 2 – Netflix Original
Trending news, pop culture, social media, original videos and more come together in host Joel McHale's weekly comedy commentary show.
Suicide Squad
A secret government agency recruits some of the most dangerous incarcerated super-villains to form a defensive task force. Their first mission: save the world from the apocalypse.
---
July 18
Queen of the South: Season 2
Forced to work for a cartel that recently killed her boyfriend, Teresa relies on her street smarts, a loyal pal and a mysterious notebook to survive.
---
July 19
The Stranger
A Nazi fugitive hiding in Connecticut tries to keep his identity hidden from his naïve new wife while a dogged investigator pursues him relentlessly.
---
July 20
Amazing Interiors – Netflix Original
They might look ordinary on the outside. But inside, these stunning homes have some jaw-dropping secrets to reveal.
Dark Tourist – Netflix Original
From a nuclear lake to a haunted forest, journalist David Farrier visits unusual — and often macabre — tourism spots around the world.
Deep Undercover: Collection 3
Former FBI agent Joe Pistone, the real-life "Donnie Brasco," hosts this series that reveals the true stories of undercover crime-fighting operations.
Duck Duck Goose – Netflix Film
A carefree goose takes a pair of lost baby ducklings under his wing after he's grounded with an injury. Together, they go on a wild adventure.
Father of the Year – Netflix Film
Two college grads return to their hometown, where a hypothetical question — whose dad would win in a fight? — leads to mass mayhem.
Final Space – Netflix Original
Astronaut Gary Goodspeed and his adorable, planet-killing alien pal go on wild interstellar adventures as they try to discover where the universe ends.
Home: Adventures with Tip & Oh: Season 4 – Netflix Original
Fun-loving Tip and her goofy Boovian BFF take on the world in a new season packed with awesome adventures and cool tunes.
Jimmy: The True Story of a True Idiot – Netflix Original
In the 1980s, a simple-minded fool named Hideaki meets comedy legend Sanma, changes his name to Jimmy and becomes a comic superstar.
Last Chance U: EMCC & Life After – Netflix Original
With "Last Chance U" in their rearview mirrors, EMCC players, coaches and staff members reveal how life has gone for them since the show.
Last Chance U: INDY: Part 1 – Netflix Original
The acclaimed series shifts to Independence Community College in Kansas, where a tough-as-nails coach attempts to rebuild a struggling program.
Luna Petunia: Return to Amazia: Season 2 – Netflix Original
She's back with the power to make the impossible possible! Join Luna and her friends for more magical adventures in Amazia and beyond.
Mom and Dad
A teenage girl and her little brother must survive a wild 24 hours during which a mass hysteria of unknown origins causes parents to turn violently on their own kids.
---
July 23
44 Pages
Produced out of an old house in Honesdale, Pennsylvania, "Highlights" magazine has been delighting and educating kids for more than 70 years. This absorbing documentary follows the periodical dedicated staff as they prepare the anniversary edition.
Better Call Saul: Season 3
Jimmy resorts to ever more desperate measures to keep his law career afloat, while Mike is drawn into the orbit of a mysterious new figure.
Sausage Party
After making a gruesome discovery about life beyond the supermarket, an affable sausage strives to save his fellow foods in this raunchy comedy.
The Devil and Father Amorth
Father Gabriele Amorth performs his ninth exorcism on an Italian woman.
---
July 24
Iliza Shlesinger: Elder Millennial – Netflix Original
Newly engaged, Iliza Shlesinger brings an "elder millennial" perspective to relationships and sexual dynamics in a special shot aboard the USS Hornet.
The Warning – Netflix Film
After the loss of his friend, a mathematical genius figures out a pattern of deaths at a gas station and sets out to warn the next young victim.
---
July 27
The Bleeding Edge – Netflix Original
This groundbreaking documentary explores how America's profit-driven multibillion-dollar medical device industry puts patients at risk daily.
Daddy's Home 2
Having finally gotten used to each other's existence, Brad and Dusty must now deal with their intrusive fathers during the holidays.
Extinction – Netflix Film
Plagued by dreams of an alien invasion, a family man faces his worst nightmare when an extraterrestrial force begins exterminating Earth's inhabitants.
Orange Is the New Black: Season 6 – Netflix Original
In the wake of the riot, the women are taken to maximum security prison and face serious charges.
Roman Empire: Reign of Blood: Master of Rome – Netflix Original
Julius Caesar rises to establish one of history's greatest dynasties but quickly discovers that unchecked power comes with a price.
Welcome to the Family – Netflix Original
When a broke single mom's estranged father dies, she and his girlfriend try to cover up his death after learning they've been written out of his will.
The Worst Witch: Season 2 – Netflix Original
A second year at Cackle's Academy means double the magic and mischief for accident-prone witch in training Mildred Hubble and her friends.
---
July 30
A Very Secret Service: Season 2 – Netflix Original
Amid rising Cold War tensions, the clueless agents trigger a series of international crises, and André goes rogue on a mission of his own.
---
July 31
Hinterland: Season 3
Forsaking London for the rustic landscapes of Wales, a police detective with a troubled soul finds himself in a place with secrets as dark as his own.
Terrace House: Opening New Doors: Part 3 – Netflix Original
A new female member joins Terrace House, driving the male members to distraction. And with Valentine's Day approaching, confessions are in the air.
---
Coming Soon
El Chapo: Season 3 – Netflix Original
El Chapo seeks to expand his empire worldwide, and becomes acquainted with a famous actress, to whom he pitches his Hollywood-esque life story.
---
Last Call – Titles that will be rotating off the service in July 2018.
July 1
Absolutely Fabulous: The Movie
Dazed and Confused
Ghosts of Girlfriends Past
The Other Woman
Rio 2
---
July 6
It's Complicated
---
July 11
Disney's Alice Through the Looking Glass
---
July 14
Dr. Seuss' The Lorax
---
July 25
Lie to Me: Seasons 1-3
---
July 27
Braveheart
---
A note that according to Netflix, release dates are subject to change!
Cover photo courtesy of Netflix Canada
insauga's Editorial Standards and Policies
advertising