Hamilton giving away free compost to residents
Published April 25, 2023 at 10:28 am
Hamilton residents looking for some nutrient-rich compost for their lawns or gardens can pick some up free-of-charge from the City.
The City is giving away free compost at Turner Park at 344 Rymal Rd E on three upcoming Saturdays: April 29, May 6, and May 13. There will also be compost up for grabs at Joe Sam's Park at 752 Centre Rd on April 29.
The giveaways happen from 7 a.m. until noon.
The City says the yard waste it picks up as part of the regular curbside yard waste collection program is processed and turned into nutrient-rich compost, some of which is given back to residents during these annual compost giveaways.
The giveaways are available to residents only (no businesses), and residents are asked to bring their own shovels and containers.
There's a 15-minute time limit for loading the compost into your vehicle.
As for how to use your new compost, the City has some suggestions:
For vegetable gardens and flower beds, apply 2 cm (3/4″ in) of compost and work into the soil.
For new beds, add 2-5 cm (3/4″ to 2″ in) of compost and work into the soil to 12 cm (4 3/4″ in) in depth, plant and water accordingly.
For topdressing, apply 1 to 2 cm (1/2″ to 3/4″ in) of compost to the lawn and lightly rake the compost into the grass.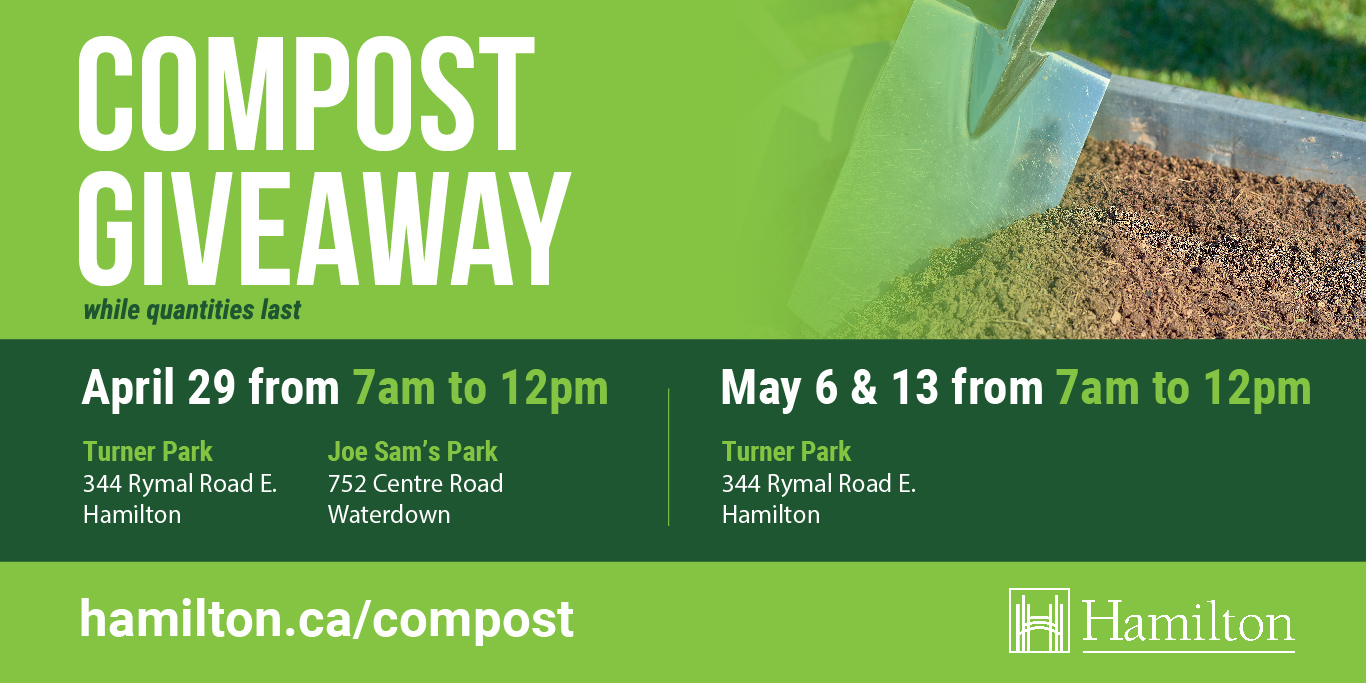 insauga's Editorial Standards and Policies
advertising