Delays Expected After Multi-Vehicle Collision in Mississauga
Published July 28, 2017 at 10:12 pm
Police have asked citizens to avoid the area of a collision this afternoon in Mississauga.
Around 6:00 p.m., PRP reported that three vehicles had collided in the area of Hurontario Street and Bristol Road. As a result, the roadway is blocked and a hydro pole is down.
Injuries are currently unknown.
While no road closures have been announced, drivers are asked to avoid the area for the time being.
UPDATE: The roadway has re-opened. Police report minor injuries.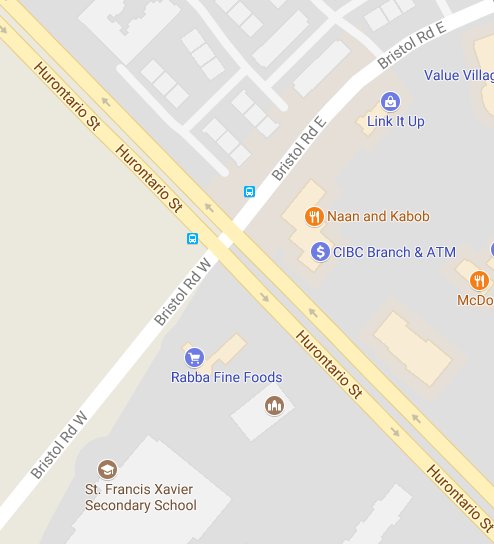 insauga's Editorial Standards and Policies
Stay the know
Subscribe now to receive our daily email of today's top stories in your city!
advertising