Children's clothing, beds, hair oil, and ice cream recalled in Ontario
Published August 13, 2023 at 5:09 pm
This week Health Canada is recalling several commonly used items that pose risks from falling hazards to allergic reactions.
Residents are cautioned to check their homes for the following products and are being advised to not use them.
---
The Children's Place baby and toddler boy basic stretch straight jeans
The jeans are in a dustbowl wash with the style number 3022341, and vendor number 7000541, in the sizes 6-9 months up to 5T (4 – 5 years).
These jeans feature an easy-fit snap closure, no-zip fly, elasticized back, and inner adjustable tabs for a custom fit.
The denim fabric is made up of 86% cotton, 13% polyester, and 1% spandex.
A sewn-in tracking label with the style and vendor number is located on the inside near the left-seam by the pocket.
Risks: Poses a choking hazard to children.
What you should do: Consumers are advised to stop using the item and return them to The Children's Place store for a full refund.
As of August 9, 2023, the company has received no reports of incidents or injury in Canada.
For more information, consumers can call The Children's Place toll free at 1-877-827-7895 from 9 a.m. to 5 p.m. ET
---
Walker Edison Twin Over Twin Bunk Beds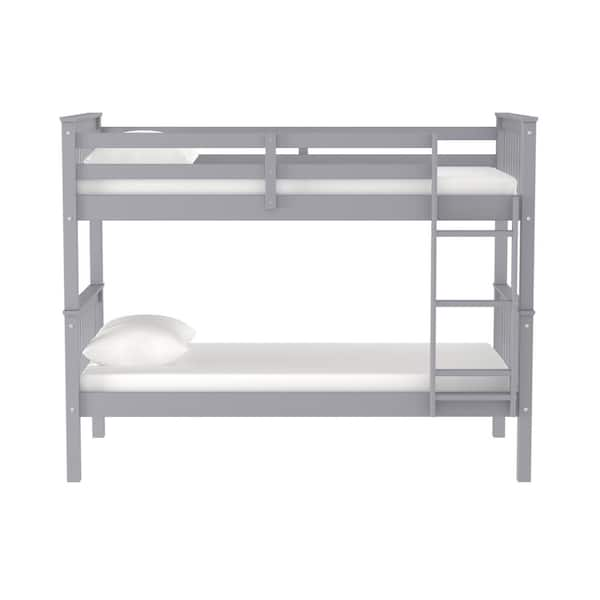 These wooden bunk beds were sold in many colors and finishes, including black and grey.
All models have a ladder down the side.
To check if you have purchased a recalled product, the model names are printed on a label that can be found on the inside of the bed rail or foot board.
The issue regarding the product is the wooden slats supporting the bunk beds can break while in use.
The company reported 2,400 units of the affected product were sold in Canada between August 2020 and August 2022.
Risks: Posing fall and impact hazards.
What you should do: Immediately stop using the recalled product and contact Walker Edison Furniture to receive a free repair kit which consists of 12 wooden slats and new instructions.
As of July 12, 2023, the company has received no reports of incidents or injuries in Canada.
For more information, consumers can contact Walker Edison by telephone at 1-877-203-2917.
---
Cantu Shea Butter Oil Sheen Deep Conditioning Spray
The product is available in a white aerosol can with orange font with the UPC 817513015014.
The following lot numbers are being recalled:
21151 E009
22008 E002
22009 E004
22060 E014
22148 E021
22225 E05
22306 E036
To check to see if you have the impacted lot number, look at the bottom of the can.
The oil does not meet the Cosmetics Regulations in Canada. Specifically, the item failed to meet the labelling requirements.
The company reported that 281 units of the affected products were sold in Canada between April 2023 to May 2023.
Risks: Undisclosed ingredients can cause health complications including those allergic to certain substances.
What you should do: Discontinue using the recalled product and return them to the place of purchase to receive a refund.
As of August 8, 2023, no incidents or injuries have been reported to Health Canada.
---
The product is available in an 8 fl. size and comes in a plastic container. The following soft serve flavours are impacted by the recall:
Caramel Vanilla (ice cream)
Natural Peanut Butter ( ice cream)
Non-Dairy Parve Vanilla Chocolate (frozen dessert)
Razzle n' Dazzle Peanut Butter (ice cream)
Strawberry Mango Sorbet
Vanilla Chocolate (ice cream)
Buyers should note, all units sold up to and including August 10 (2023) are part of the recall.
This dessert brand is being recalled from the marketplace, as it may be contaminated with an unsafe microbial called Listeria.
Consuming food tainted with Listeria monocytogenes might not display visible signs or an off-putting smell, but it can cause illness. Some symptoms can include vomiting, nausea, fever, muscle aches, severe headache and neck stiffness.
Risks: Mild to severe health hazards to people with sensitive immune systems including pregnant women and the elderly.
What you should do: If you believe you have become sick after eating the ice cream, call your healthcare provider and throw out the recalled product.
There have been no reported illnesses with the consumption of these products in Canada.
insauga's Editorial Standards and Policies
advertising