Burger Products Recalled Due to Potential Presence of Metal
If you have these in your kitchen, you're advised not to eat them.
Kirkland Signature brand Harvest Burger veggie burgers are being recalled from the market due to the possible presence of pieces of metal, according to the Canadian Food Inspection Agency (CFIA).
The recall, which started on Thursday, April 18, was triggered by a consumer complaint.
"There have been reported injuries associated with the consumption of this product," the CFIA report says.
The product is confirmed to have sold in Ontario, British Columbia, and Quebec, with a possibly national distribution.
To identify if you have this product, it has a size of 1.7 kg and displays the following codes: A 1748 B20 BB/MA: 2019 AL 23 112.
The full packaging can be seen below: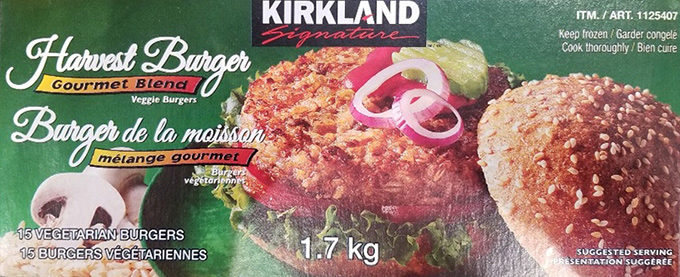 Consumers are advised to check if they have this product at home and either throw it out or return it to the store where it was purchased.
"The CFIA is verifying that industry is removing recalled product from the marketplace."