Brampton, Mississauga public schools reporting eight positive COVID-19 cases as of Sept. 14
Published September 14, 2021 at 10:14 am
As of Tuesday night, eight COVID-19 cases have been reported in Peel District School board schools and seven classrooms have been closed.
The public board will be regularly updating its COVID-19 advisory page with all confirmed cases.
The board will communicate directly with families of students in schools where positive cases are confirmed. "Physical distancing, masking and additional cleaning measures have been in place daily at all of our schools, which significantly lowers the risk of transmission," said board spokesperson Malon Edwards.
"In addition, sanitization of the affected area takes place after a COVID-19 case has been confirmed."
Edwards said Peel Public Health continues to believe the risk of exposure for the remainder of the school where a positive result has been confirmed remains low.
"Individuals who have not been contacted by Peel Public Health should continue with their daily school or work routine. Individuals who have been notified by Peel Public Health are advised to get tested."
Videos
Slide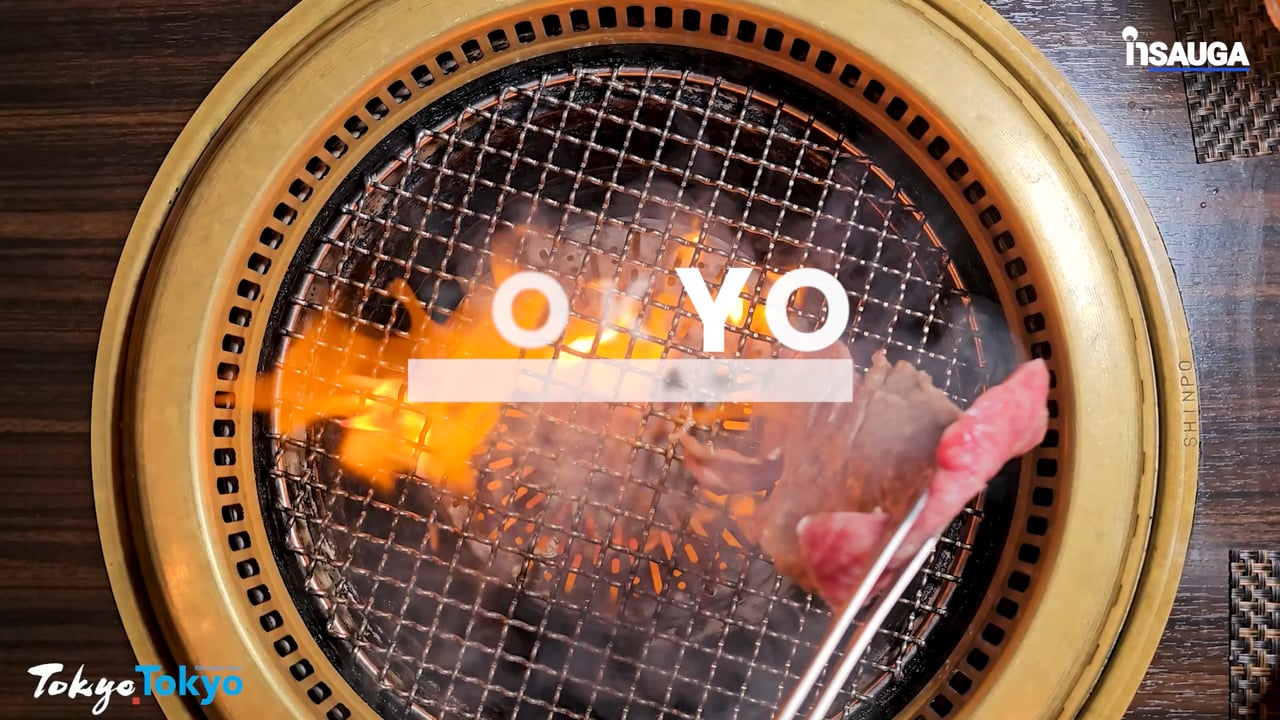 Slide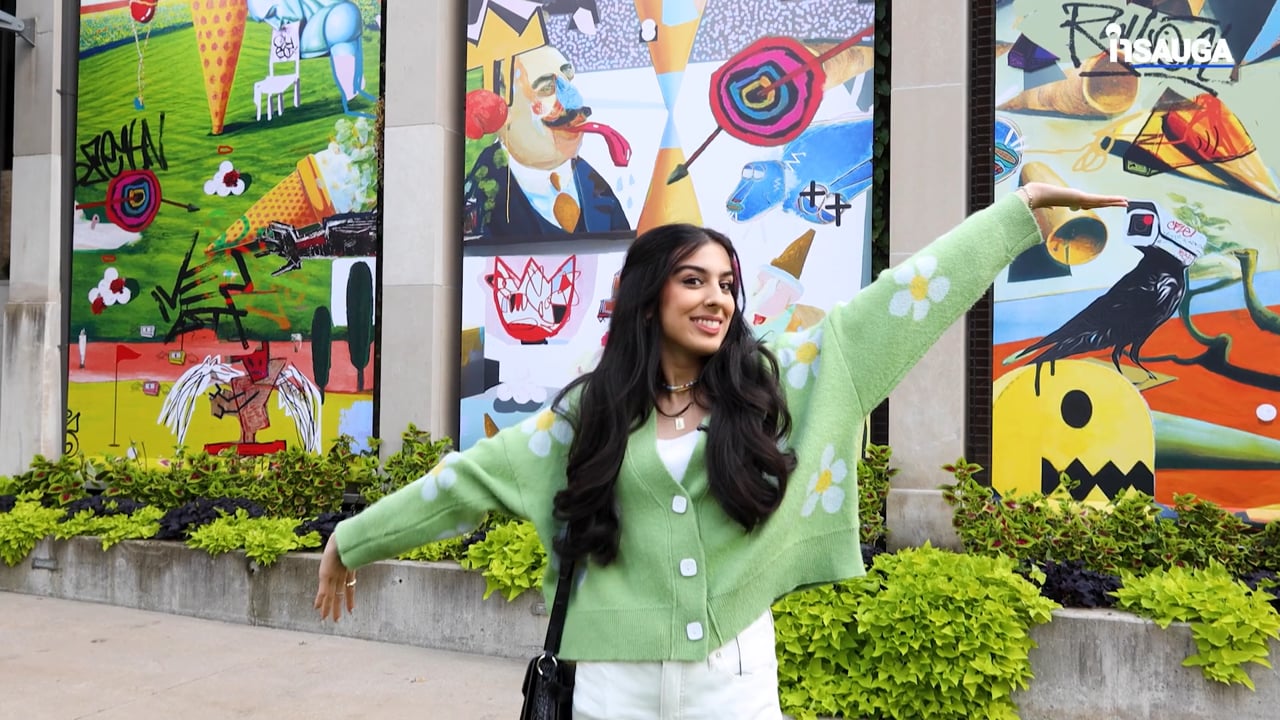 Slide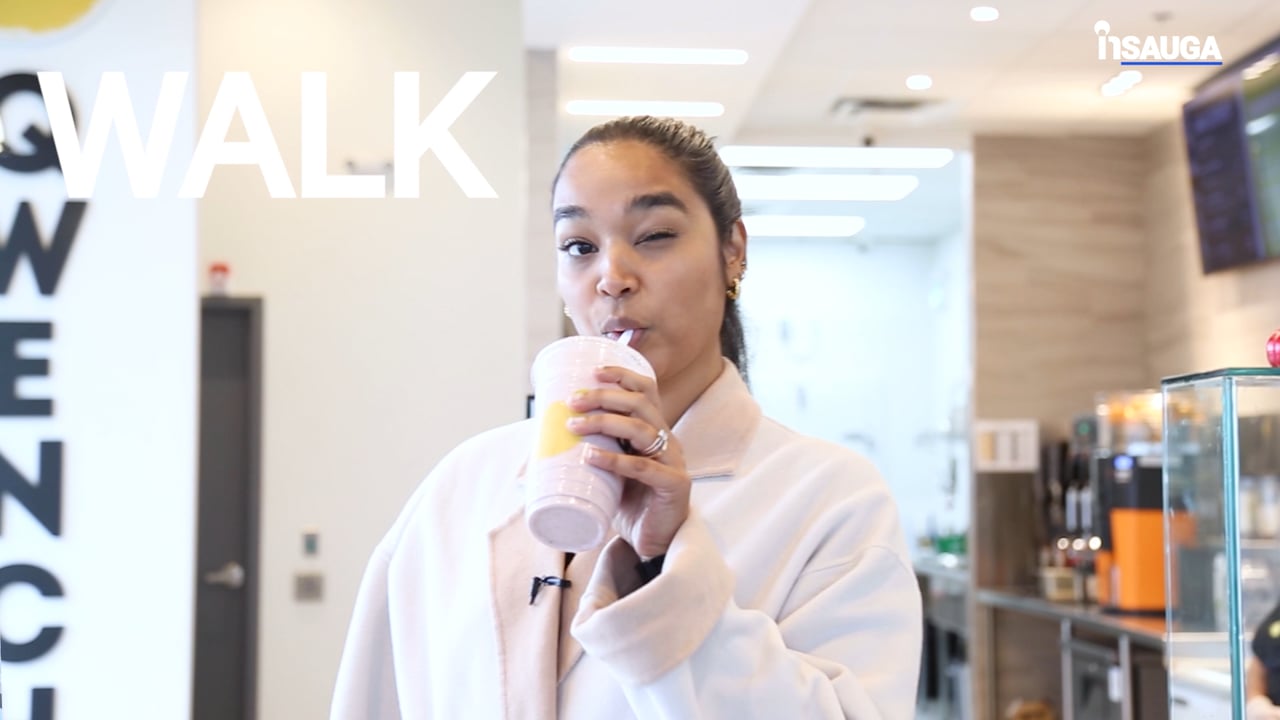 Slide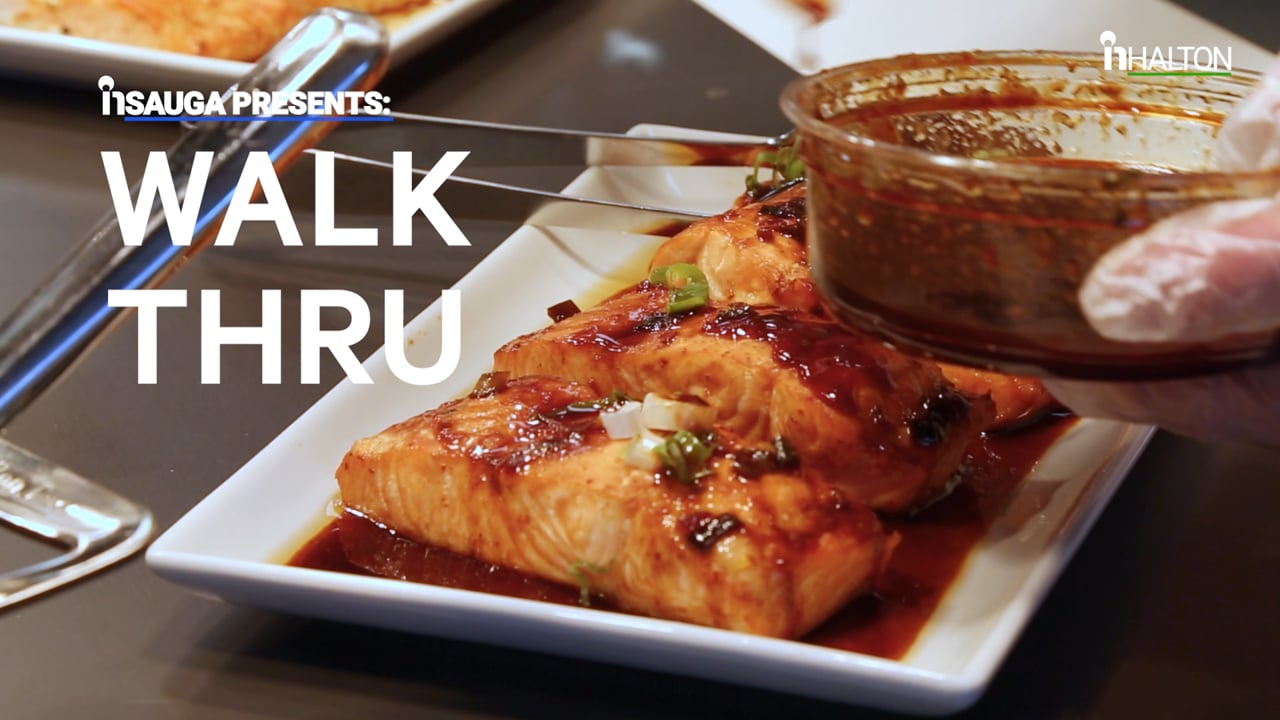 Slide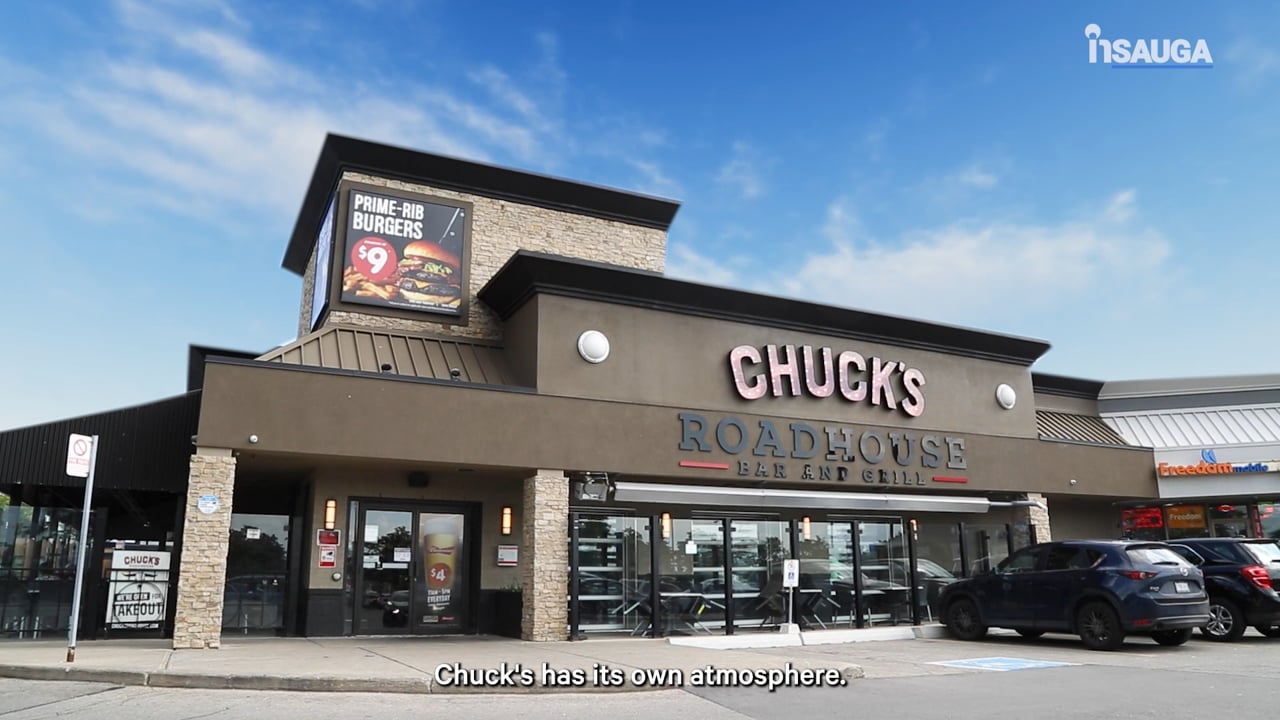 Slide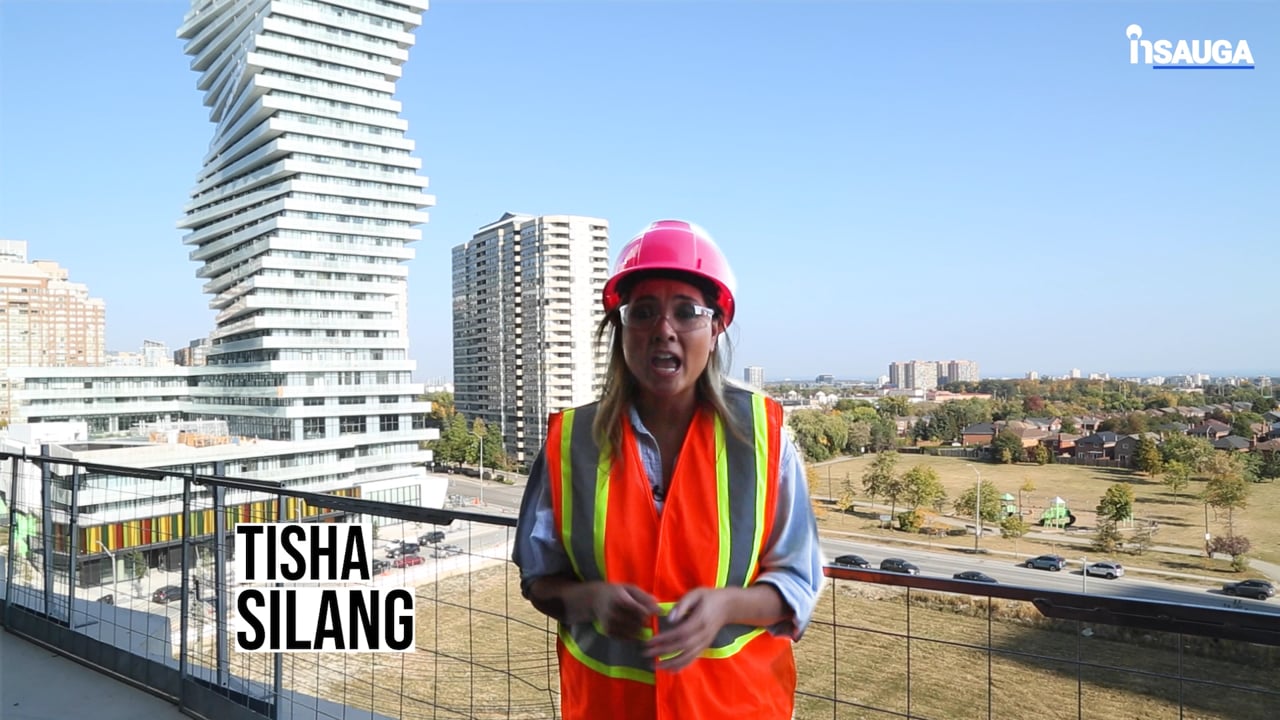 Slide
Slide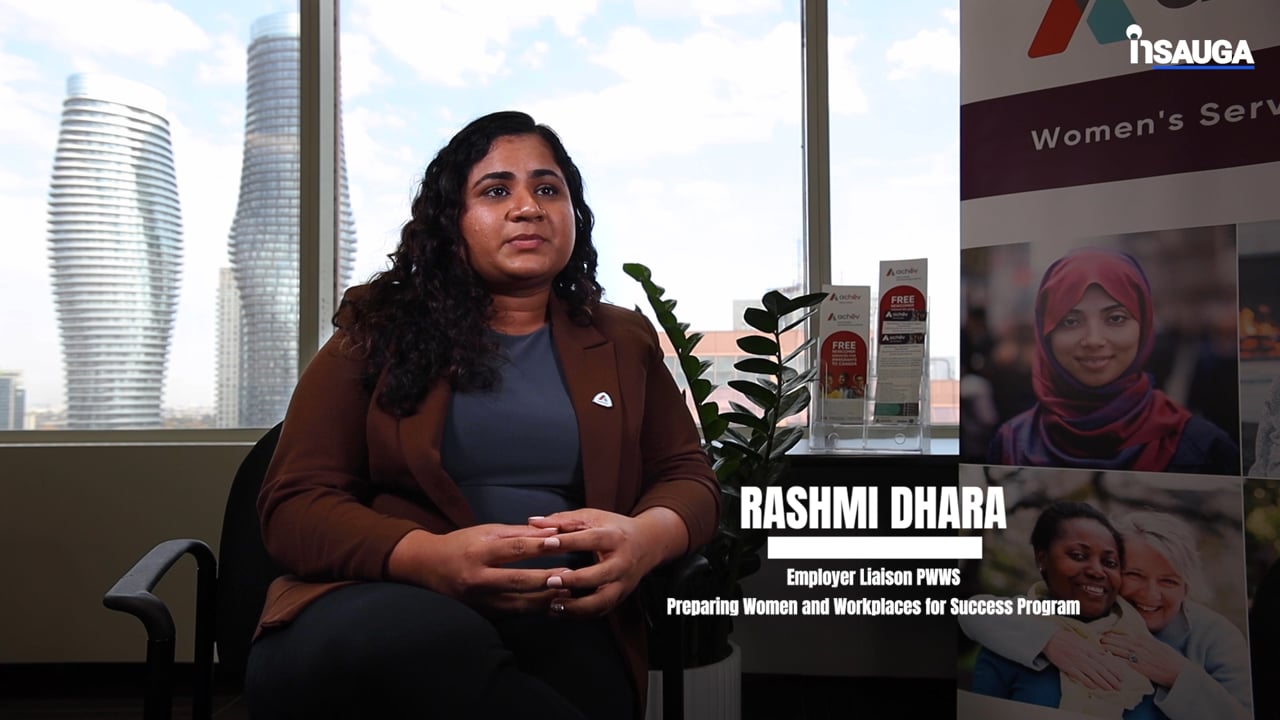 Slide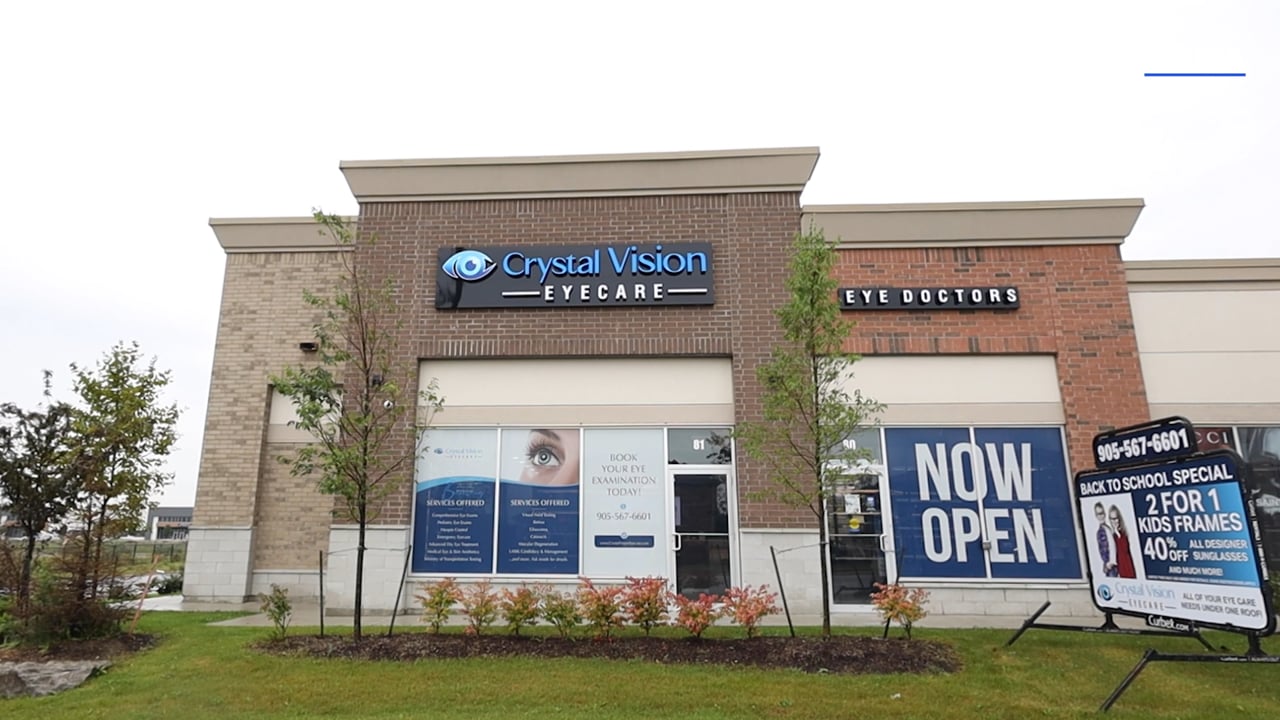 Slide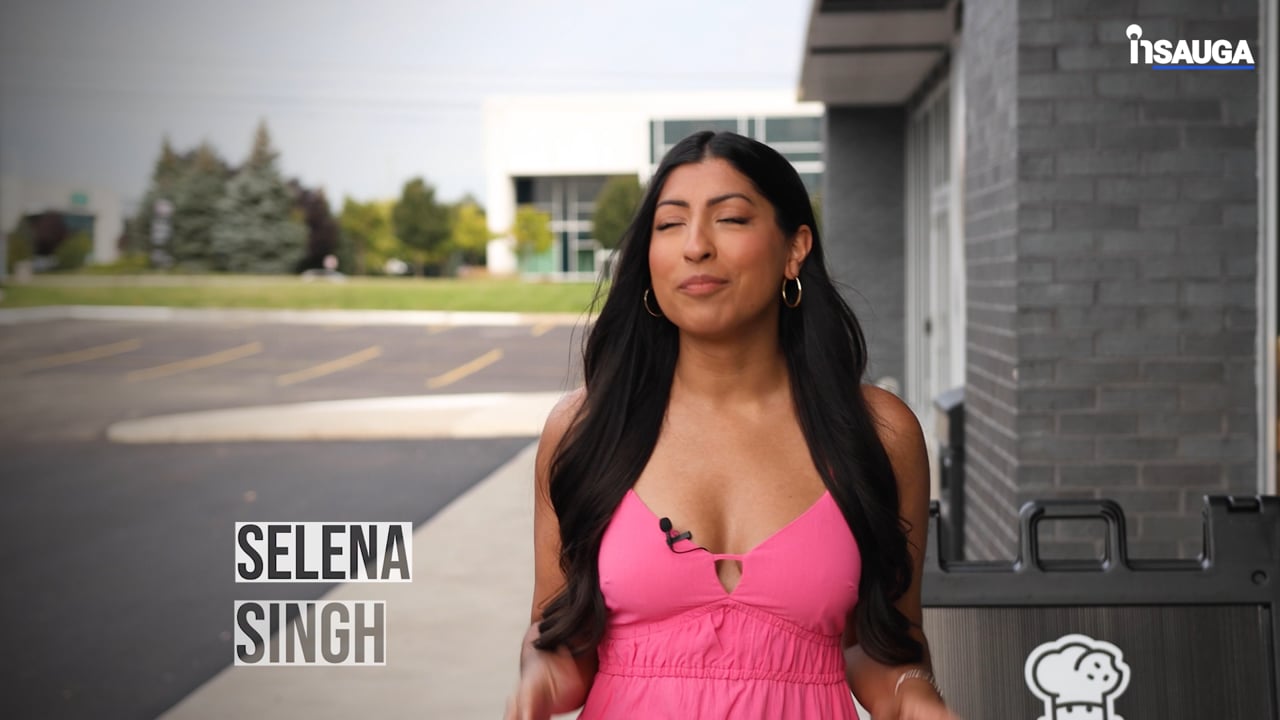 Slide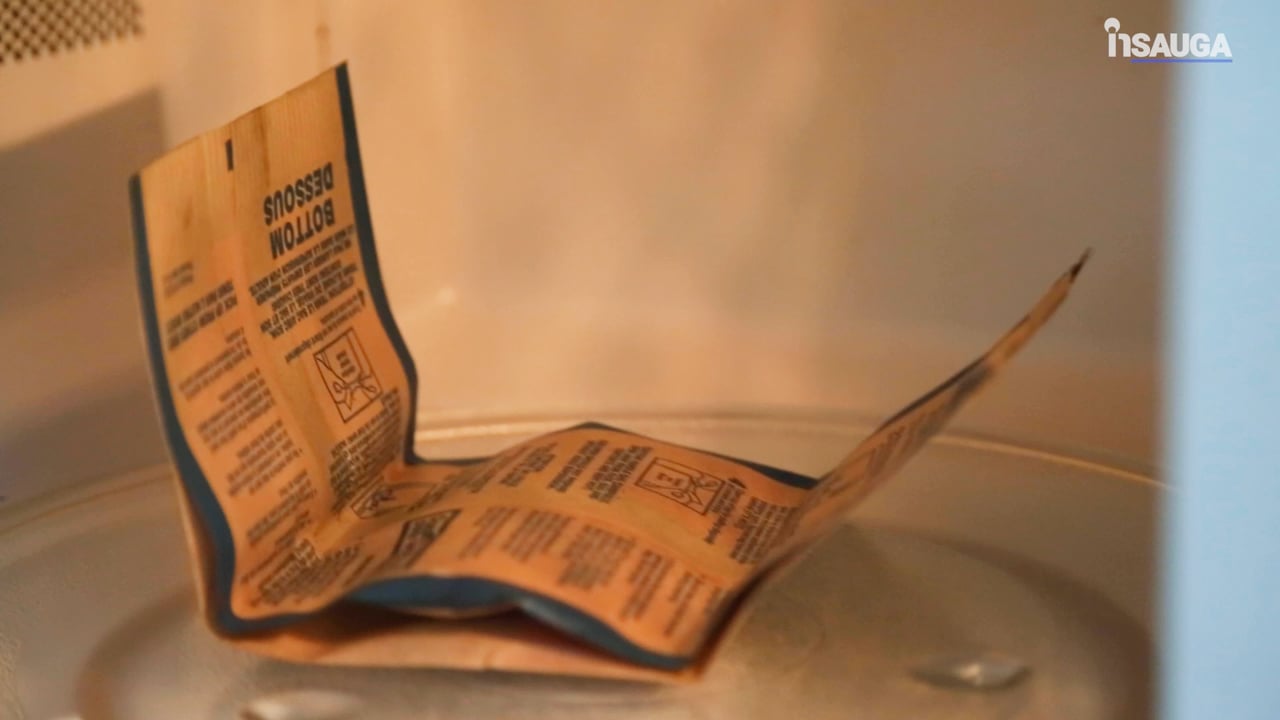 | School Name | Confirmed Cases | Closed Classrooms | Closure Status |
| --- | --- | --- | --- |
| AYSP/Bramalea S.S. | 0 | 0 | Open |
| AYSP/Brampton Centennial S.S. | 0 | 0 | Open |
| Agnes Taylor Public School | 0 | 0 | Open |
| Allan A. Martin Public School | 0 | 0 | Open |
| Allan Drive Middle School | 0 | 0 | Open |
| Alloa Public School | 0 | 0 | Open |
| Aloma Crescent Public School | 0 | 0 | Open |
| Alton Public School | 0 | 0 | Open |
| Applewood Acres Secondary | 0 | 0 | Open |
| Applewood Heights Secondary | 0 | 0 | Open |
| Arnott Charlton Public School | 0 | 0 | Open |
| Artesian Drive Public School | 0 | 0 | Open |
| Aylesbury PS | 0 | 0 | Open |
| Balmoral Dr. Sr. Public School | 0 | 0 | Open |
| Barondale Public School | 0 | 0 | Open |
| Beatty-Fleming Public School | 0 | 0 | Open |
| Belfountain Public School | 0 | 0 | Open |
| Beryl Ford Public School | 0 | 0 | Open |
| Birchbank Public School | 0 | 0 | Open |
| Bramalea Secondary School | 0 | 0 | Open |
| Brampton Centennial S.S. | 0 | 0 | Open |
| Brandon Gate Public School | 0 | 0 | Open |
| Brian W. Fleming Public School | 0 | 0 | Open |
| Briarwood Public School | 0 | 0 | Open |
| Brisdale Public School | 0 | 0 | Open |
| Bristol Road Middle School | 0 | 0 | Open |
| Britannia Public School | 0 | 0 | Open |
| Brookmede Public School | 0 | 0 | Open |
| Burnhamthorpe Public School | 1 | 1 | Open |
| Burnt Elm Public School | 0 | 0 | Open |
| Calderstone Middle School | 0 | 0 | Open |
| Caledon Central Public School | 0 | 0 | Open |
| Caledon East Public School | 0 | 0 | Open |
| Camilla Rd. Sr. Public School | 0 | 0 | Open |
| Carberry Public School | 0 | 0 | Open |
| Cashmere Ave. Public School | 0 | 0 | Open |
| Castle Oaks Public School | 0 | 0 | Open |
| Castlebridge Public School | 0 | 0 | Open |
| Castlebrooke Secondary School | 0 | 0 | Open |
| Castlemore Public School | 0 | 0 | Open |
| Cawthra Park Secondary School | 0 | 0 | Open |
| Centennial Sr. Public School | 0 | 0 | Open |
| Central Peel Secondary School | 0 | 0 | Open |
| Champlain Trail Public School | 0 | 0 | Open |
| Cherrytree Public School | 0 | 0 | Open |
| Cheyne Middle School | 1 | 1 | Open |
| Chinguacousy Secondary School | 0 | 0 | Open |
| Chris Hadfield Public School | 0 | 0 | Open |
| Churchill Meadows P.S. | 0 | 0 | Open |
| Churchville Public School | 0 | 0 | Open |
| Claireville Public School | 0 | 0 | Open |
| Clark Boulevard Public School | 0 | 0 | Open |
| Clarkson Public School | 0 | 0 | Open |
| Clarkson Secondary School | 0 | 0 | Open |
| Clifton Public School | 0 | 0 | Open |
| Conestoga Public School | 0 | 0 | Open |
| Cooksville Creek Public School | 0 | 0 | Open |
| Copeland Public School | 0 | 0 | Open |
| Corliss Public School | 0 | 0 | Open |
| Cornerstone/North Park S.S. | 0 | 0 | Open |
| Corsair Public School | 0 | 0 | Open |
| Countryside Village P.S. | 0 | 0 | Open |
| Credit Valley Public School | 0 | 0 | Open |
| Darcel Ave. Sr. Public School | 0 | 0 | Open |
| David Leeder Middle School | 0 | 0 | Open |
| David Suzuki Secondary School | 0 | 0 | Open |
| Derry West Village P.S. | 0 | 0 | Open |
| Dixie Public School | 0 | 0 | Open |
| Dolphin Sr. Public School | 0 | 0 | Open |
| Dolson Public School | 0 | 0 | Open |
| Dorset Drive Public School | 0 | 0 | Open |
| Dunrankin Dr. Public School | 0 | 0 | Open |
| Eagle Plains Public School | 0 | 0 | Open |
| Earnscliffe Sr. Public School | 0 | 0 | Open |
| Eastbourne Drive Public School | 0 | 0 | Open |
| Edenbrook Hill Public School | 0 | 0 | Open |
| Edenrose Public School | 0 | 0 | Open |
| Edenwood Middle School | 0 | 0 | Open |
| Eldorado Public School | 0 | 0 | Open |
| Elizabeth Fry/Bramalea SS | 0 | 0 | Open |
| Elizabeth Fry/Jean AugustineSS | 0 | 0 | Open |
| Ellengale Public School | 0 | 0 | Open |
| Ellwood Memorial Public School | 0 | 0 | Open |
| Elm Drive Public School | 0 | 0 | Open |
| Erin Centre Middle School | 0 | 0 | Open |
| Erin Mills Middle School | 0 | 0 | Open |
| Erindale Secondary School | 0 | 0 | Open |
| ErinoakKids/Edenrose PS | 0 | 0 | Open |
| ErinoakKids/Hickory Woods PS | 0 | 0 | Open |
| Esker Lake Public School | 0 | 0 | Open |
| EveryMind MHS/Glenhaven Sr. PS | 0 | 0 | Open |
| EveryMind MHS/Kindree PS | 0 | 0 | Open |
| EveryMind MHS/Lorne Park SS | 0 | 0 | Open |
| Fairlawn Public School | 0 | 0 | Open |
| Fairview Public School | 0 | 0 | Open |
| Fairwind Sr. Public School | 0 | 0 | Open |
| Fallingbrook Middle School | 0 | 0 | Open |
| Fallingdale Public School | 0 | 0 | Open |
| Fernforest Public School | 0 | 0 | Open |
| Fletchers Creek Sr. P.S. | 0 | 0 | Open |
| Fletchers Meadow S.S. | 0 | 0 | Open |
| Floradale Public School | 0 | 0 | Open |
| Folkstone Public School | 0 | 0 | Open |
| Forest Avenue Public School | 0 | 0 | Open |
| Forest Glen Public School | 0 | 0 | Open |
| Garthwood Park Public School | 0 | 0 | Open |
| Glendale Public School | 0 | 0 | Open |
| Glenforest Secondary School | 0 | 0 | Open |
| Glenhaven Sr. Public School | 0 | 0 | Open |
| Goldcrest Public School | 0 | 0 | Open |
| Gordon Graydon Sr. P.S. | 0 | 0 | Open |
| Great Lakes Public School | 0 | 0 | Open |
| Green Glade Sr. Public School | 0 | 0 | Open |
| Greenbriar Middle School | 0 | 0 | Open |
| Grenoble Public School | 0 | 0 | Open |
| H. F. Loughin Public School | 0 | 0 | Open |
| H.J.A. Brown Education Ctr | 0 | 0 | Open |
| Hanover Public School | 0 | 0 | Open |
| Hanrahan/Fletchers Meadow SS | 0 | 0 | Open |
| Harold M. Brathwaite S.S. | 0 | 0 | Open |
| Hawthorn Public School | 0 | 0 | Open |
| Hazel McCallion Senior P.S. | 1 | 1 | Open |
| Heart Lake Secondary School | 0 | 0 | Open |
| Helen Wilson Public School | 0 | 0 | Open |
| Herb Campbell Public School | 0 | 0 | Open |
| Hewson Public School | 0 | 0 | Open |
| Hickory Wood Public School | 0 | 0 | Open |
| Hillcrest Middle School | 0 | 0 | Open |
| Hilldale Public School | 0 | 0 | Open |
| Hillside Public School | 0 | 0 | Open |
| Homelands Sr. Public School | 0 | 0 | Open |
| Homestead Public School | 0 | 0 | Open |
| Humberview Secondary School | 1 | 0 | Open |
| Huntington Ridge P.S. | 0 | 0 | Open |
| Huttonville Public School | 0 | 0 | Open |
| Ingleborough Public School | 0 | 0 | Open |
| James Bolton Public School | 0 | 0 | Open |
| James Grieve Public School | 0 | 0 | Open |
| James Potter Public School | 0 | 0 | Open |
| Janet I. McDougald P.S. | 0 | 0 | Open |
| Jean Augustine S.S. | 0 | 0 | Open |
| Jefferson Public School | 0 | 0 | Open |
| John Fraser Secondary School | 0 | 0 | Open |
| Johnsons Childrens Srv/RHSS | 0 | 0 | Open |
| Judith Nyman Secondary School | 0 | 0 | Open |
| Kenollie Public School | 0 | 0 | Open |
| Kindree Public School | 0 | 0 | Open |
| Kingswood Drive Public School | 0 | 0 | Open |
| Lancaster Public School | 0 | 0 | Open |
| Larkspur Public School | 0 | 0 | Open |
| Levi Creek Public School | 0 | 0 | Open |
| Lincoln M. Alexander S.S. | 0 | 0 | Open |
| Lisgar Middle School | 0 | 0 | Open |
| Lorenville Public School | 0 | 0 | Open |
| Lorne Park Public School | 0 | 0 | Open |
| Lorne Park Secondary School | 0 | 0 | Open |
| Lougheed Middle School | 0 | 0 | Open |
| Louise Arbour Secondary School | 0 | 0 | Open |
| Macville Public School | 0 | 0 | Open |
| Madoc Drive Public School | 0 | 0 | Open |
| Maintenance Services North | 0 | 0 | Open |
| Maintenance Services South | 0 | 0 | Open |
| Malala Yousafzai Public School | 0 | 0 | Open |
| Maple Wood Public School | 0 | 0 | Open |
| Marvin Heights Public School | 0 | 0 | Open |
| Massey Street Public School | 0 | 0 | Open |
| Mayfield Secondary School | 0 | 0 | Open |
| McBride Public School | 0 | 0 | Open |
| McClure Public School | 0 | 0 | Open |
| McCrimmon Middle School | 0 | 0 | Open |
| McHugh Public School | 0 | 0 | Open |
| McKinnon Public School | 0 | 0 | Open |
| Meadowvale Secondary School | 0 | 0 | Open |
| Meadowvale Village P.S. | 0 | 0 | Open |
| Middlebury Public School | 0 | 0 | Open |
| Millers Grove Public School | 0 | 0 | Open |
| Mineola Public School | 0 | 0 | Open |
| Mississauga Field Office | 0 | 0 | Open |
| Mississauga Secondary School | 0 | 0 | Open |
| Morning Star Middle School | 0 | 0 | Open |
| Morton Way Public School | 0 | 0 | Open |
| Mount Pleasant Village P.S. | 0 | 0 | Open |
| Mount Royal Public School | 0 | 0 | Open |
| Mountain Ash Public School | 0 | 0 | Open |
| Munden Park Public School | 0 | 0 | Open |
| Nahani Way Public School | 0 | 0 | Open |
| Nelson Mandela Public School | 0 | 0 | Open |
| North Field Office | 0 | 0 | Open |
| North Park Secondary School | 0 | 0 | Open |
| Northwood Public School | 0 | 0 | Open |
| Oakridge Public School | 0 | 0 | Open |
| Oscar Peterson Public School | 0 | 0 | Open |
| Osprey Woods Public School | 0 | 0 | Open |
| Owenwood Public School | 0 | 0 | Open |
| PCC/Glenforest SS | 0 | 0 | Open |
| PCHS/North Park SS | 0 | 0 | Open |
| Palgrave Public School | 0 | 0 | Open |
| Parkholme Secondary School | 0 | 0 | Open |
| Parkway Public School | 0 | 0 | Open |
| Peel Alternative – North Elem. | 0 | 0 | Open |
| Peel Alternative – South Elem. | 0 | 0 | Open |
| Peel Alternative – West Elem. | 0 | 0 | Open |
| Peel Alternative North ISR | 0 | 0 | Open |
| Peel Alternative SCH Central | 0 | 0 | Open |
| Peel Alternative School North | 0 | 0 | Open |
| Peel Alternative School South | 0 | 0 | Open |
| Peel Alternative School West | 0 | 0 | Open |
| Peel Alternative South ISR | 0 | 0 | Open |
| Peel Elementary Education Ctre | 0 | 0 | Open |
| Peel Sec Edu Ctre/B Centennial | 0 | 0 | Open |
| Peel Sec. Edu Centre/T. Fenton | 0 | 0 | Open |
| Peel eLearning | 0 | 0 | Open |
| Plowmans Park Public School | 0 | 0 | Open |
| Plum Tree Park Public School | 0 | 0 | Open |
| Port Credit Secondary School | 0 | 0 | Open |
| Pte Buckam Singh Public School | 0 | 0 | Open |
| Queen Elizabeth Sr. P.S. | 0 | 0 | Open |
| Queen Street Public School | 0 | 0 | Open |
| Queenston Drive Public School | 0 | 0 | Open |
| Ray Lawson Public School | 0 | 0 | Open |
| Ray Underhill Public School | 0 | 0 | Open |
| Red Willow Public School | 0 | 0 | Open |
| Rick Hansen Secondary School | 0 | 0 | Open |
| Ridgeview Public School | 0 | 0 | Open |
| Ridgewood Public School | 0 | 0 | Open |
| Riverside Public School | 1 | 1 | Open |
| Robert H. Lagerquist Sr. P.S. | 0 | 0 | Open |
| Robert J. Lee Public School | 0 | 0 | Open |
| Roberta Bondar Public School | 0 | 0 | Open |
| Ross Drive Public School | 0 | 0 | Open |
| Rowntree Public School | 0 | 0 | Open |
| Royal Orchard Middle School | 0 | 0 | Open |
| Russell D. Barber P.S. | 0 | 0 | Open |
| Ruth Thompson Middle School | 0 | 0 | Open |
| Sandalwood Heights S.S. | 0 | 0 | Open |
| Sawmill Valley Public School | 0 | 0 | Open |
| School Board Partners | 0 | 0 | Open |
| Settlers Green Public School | 0 | 0 | Open |
| Shaw Public School | 0 | 0 | Open |
| Shelter Bay Public School | 0 | 0 | Open |
| Sheridan Park Public School | 0 | 0 | Open |
| Sherwood Mills Public School | 0 | 0 | Open |
| Silver Creek Public School | 0 | 0 | Open |
| Silverthorn Public School | 0 | 0 | Open |
| Sir Isaac Brock Public School | 0 | 0 | Open |
| Sir John A Macdonald Middle SC | 0 | 0 | Open |
| Sir Wilfrid Laurier P.S. | 0 | 0 | Open |
| Sir William Gage Middle School | 0 | 0 | Open |
| Sir Winston Churchill P.S. | 0 | 0 | Open |
| Somerset Drive Public School | 0 | 0 | Open |
| SouthFields Village P.S. | 0 | 0 | Open |
| Spectrum/Beatty Fleming Snr PS | 0 | 0 | Open |
| Spectrum/Centennial Sr. PS. | 0 | 0 | Open |
| Spectrum/Central Peel SS | 0 | 0 | Open |
| Spectrum/Chinguacousy S.S. | 0 | 0 | Open |
| Spectrum/West Credit SS | 0 | 0 | Open |
| Springbrook PS | 0 | 0 | Open |
| Springdale Public School | 0 | 0 | Open |
| Springfield Public School | 0 | 0 | Open |
| Stanley Mills Public School | 0 | 0 | Open |
| Stephen Lewis Secondary School | 0 | 0 | Open |
| Streetsville Secondary School | 0 | 0 | Open |
| Sunny View Middle School | 0 | 0 | Open |
| TL Kennedy Secondary School | 0 | 0 | Open |
| Tecumseh Public School | 0 | 0 | Open |
| Terry Fox Public School | 0 | 0 | Open |
| The Valleys Sr. Public School | 0 | 0 | Open |
| The Woodlands Elementary | 0 | 0 | Open |
| The Woodlands Secondary | 0 | 0 | Open |
| Thomas Street Middle School | 0 | 0 | Open |
| Thorn Lodge Public School | 0 | 0 | Open |
| Thorndale Public School | 0 | 0 | Open |
| Thornwood Public School | 0 | 0 | Open |
| Tomken Road Middle School | 0 | 0 | Open |
| Tony Pontes Public School | 0 | 0 | Open |
| Tre-Add/Fallingdale P.S. | 0 | 0 | Open |
| Tre-Add/Mississauga Secondary | 0 | 0 | Open |
| Treeline Public School | 0 | 0 | Open |
| Trelawny Public School | 0 | 0 | Open |
| Tribune Drive Public School | 1 | 1 | Open |
| Turner Fenton Secondary School | 0 | 0 | Open |
| Vanier Res/Glenforest SS | 0 | 0 | Open |
| Vanier Res/Lorne Park SS | 0 | 0 | Open |
| Vista Heights Public School | 1 | 1 | Open |
| W. G. Davis Sr. Public School | 0 | 0 | Open |
| Walnut Grove Public School | 0 | 0 | Open |
| West Credit Secondary School | 0 | 0 | Open |
| Westacres Public School | 0 | 0 | Open |
| Westervelts Corners P.S. | 0 | 0 | Open |
| Whaley's Corners Public School | 0 | 0 | Open |
| Whitehorn Public School | 1 | 1 | Open |
| Whiteoaks Public School | 0 | 0 | Open |
| Williams Parkway Public School | 0 | 0 | Open |
| Willow Way Public School | 0 | 0 | Open |
| Wm Osler Health Ctre/Mayfield | 0 | 0 | Open |
| Worthington Public School | 0 | 0 | Open |
insauga's Editorial Standards and Policies
advertising