5 Crazy Tech Devices You Need to Get Your Hands on in Brampton
Published January 15, 2017 at 4:01 pm
Technology is always changing and while most people are generally aware of what smartphones and video game consoles are out there, there are a few other devices more than worth looking into, such a

Technology is always changing and while most people are generally aware of what smartphones and video game consoles are out there, there are a few other devices more than worth looking into, such as an alarm clock that wakes you up with actual smells.
That's right, smells!
Here's a look at five pieces of tech you might want to get your hands on this year.
5) Motorola is Making a Bold Comeback With Their New Z Line of Phones
What are your first thoughts when you think of Motorola? Is it Steve Hayden's voice of 'Hello Moto' or the infamous sleek Razr phone? If you're like me, probably both. Years after giving us the world's best-selling flip phone, Mortorola releases a new 'Z' line of phones which have proven to be the most unique and futuristic devices that came out in 2016. The main reason why these devices are special: Moto Mods! Currently there aren't many different mods on the market to choose from, but this is just the beginning. The new Motorola phones have adopted the Android operating platform, with customizations from Moto and Google's aps front and center. The Moto Z is one of a few phones on the market that is fully compatible with Google's Daydream View (Google's virtual reality platform).
Videos
Slide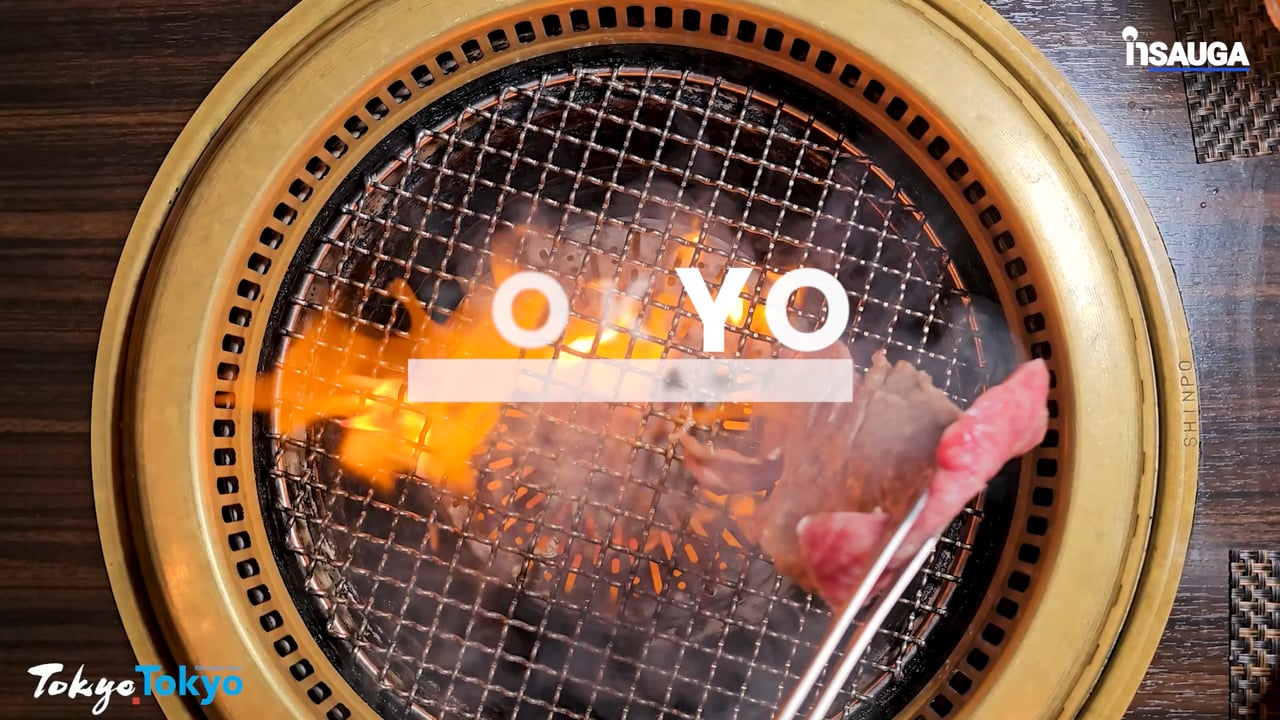 Slide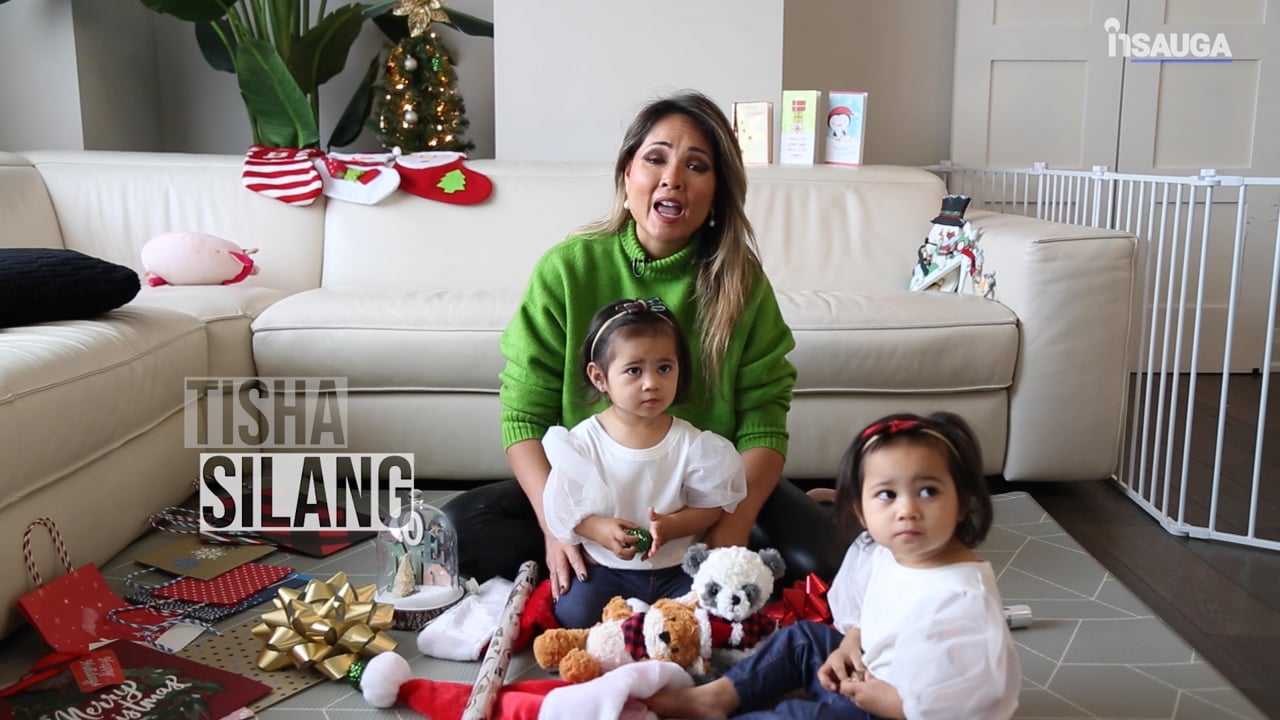 Slide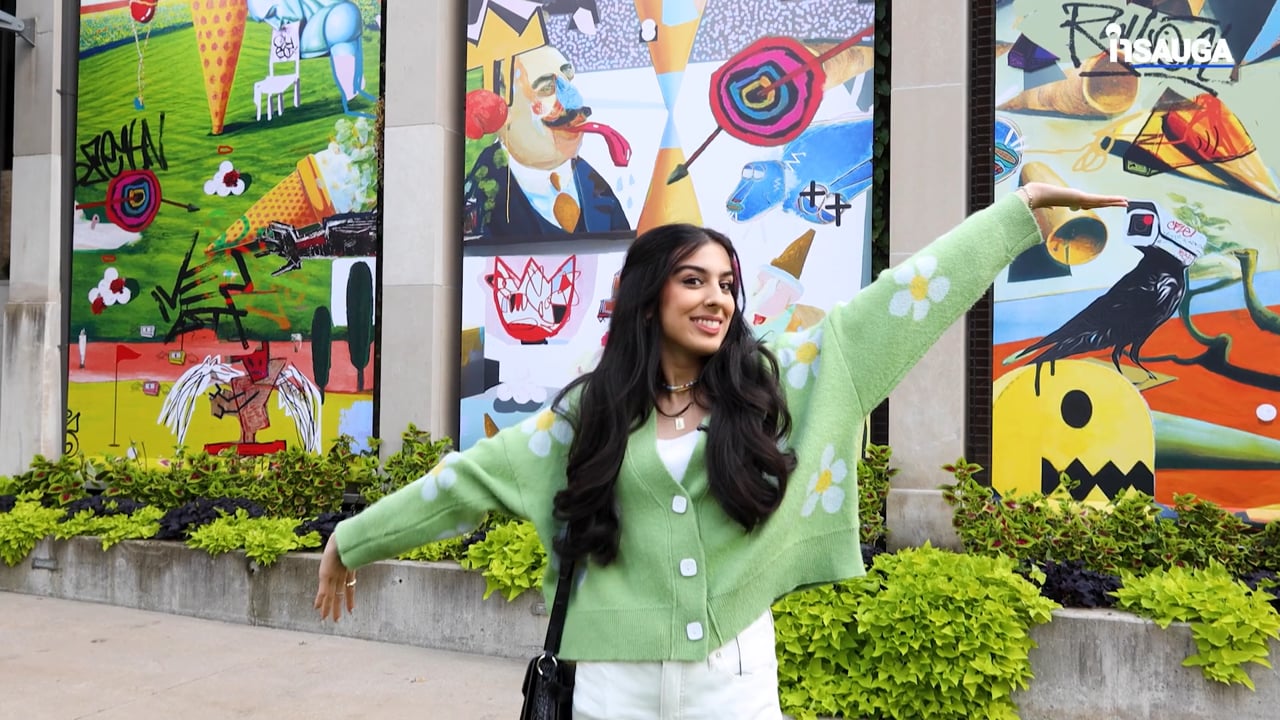 Slide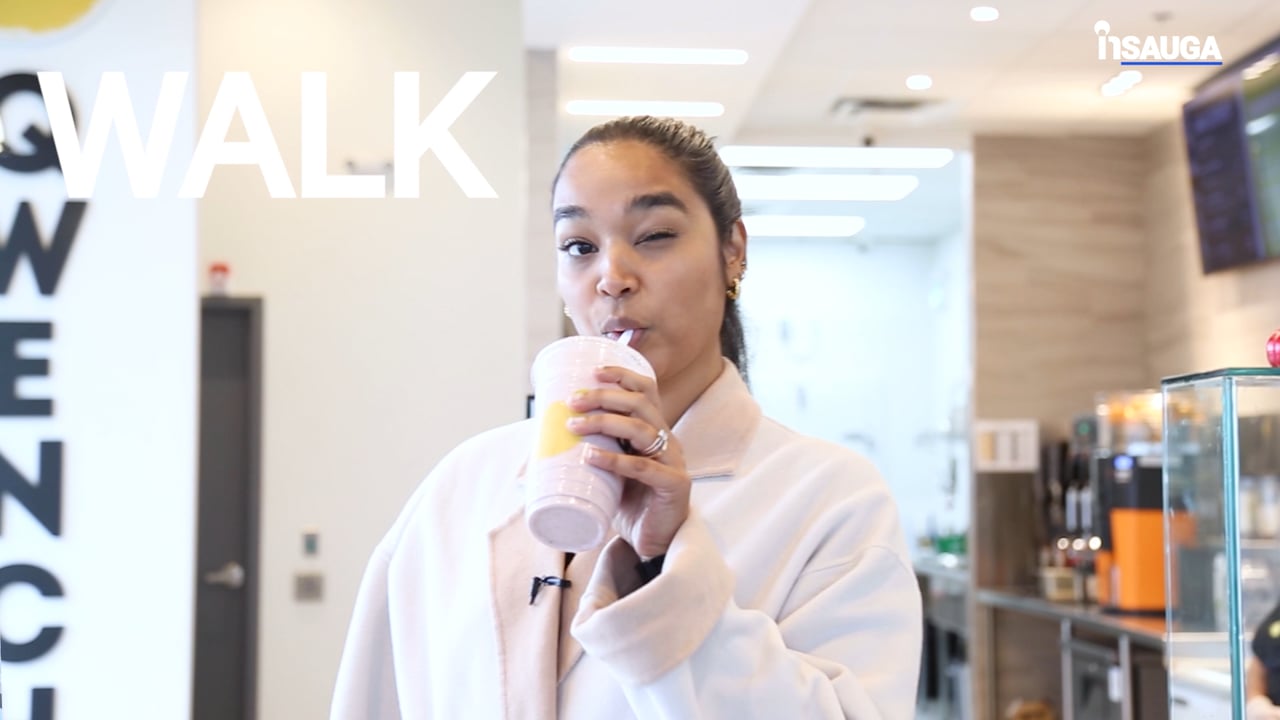 Slide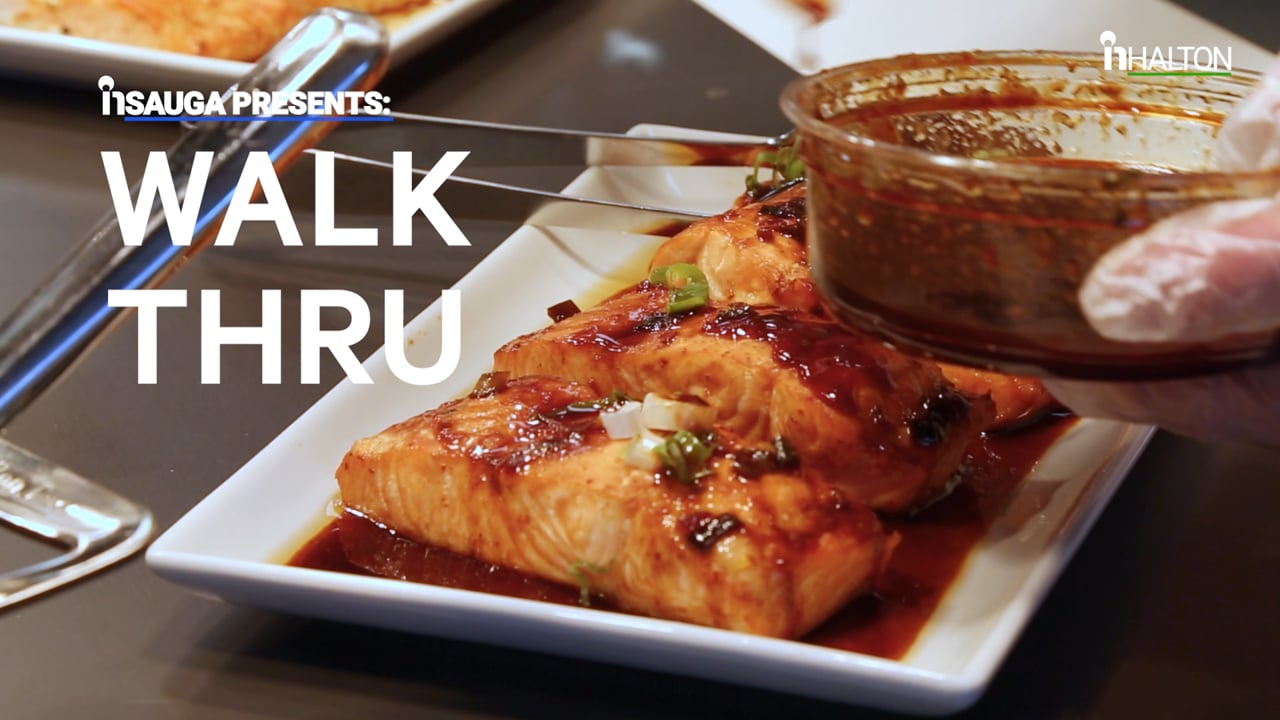 There are two new great phones, which are both sleek and light. The Moto Z is currently the slimmest Android device ever launched, and the Moto Z Play is 6.99mm thick.
Features: The hand gestures and Moto display: twisting your wrist to open the camera and the 'flashlight chop' are quick tricks to access features you typically want to use immediately.
Lastly, Turbo Charging for those of you who still play Pokemon GO.
Mods
As I mentioned earlier, the Moto Mods are truly what separates these phones from competitors. The Mods are snapped on magnetically by 16 pin connectors on the back of your phone. A few of the Moto Mods available in Canada are:
Moto Insta Share Projector: This is my favourite mod. It can project up to 70 inches! This mod is perfect for watching things in bed, or for work/school presentations.
JBL Speaker: You simply snap it on, and within seconds whatever sound you're playing comes through these extremely loud speakers. The kick-stand is also handy with this Mod with up to 10 hours of extra battery life.
Tumi and Incipio power pack mods: The power pack is handy for whenever you need a backup plan. However, you have to charge this mod using your phone. In other words, only after your phone is fully charged, your charging pack then begins to charge.
Everything is meant to be interchangeable on the Z line. As long as someone has a device from the Moto Z family, you can switch these mods around. Since Motorola announced their developer program in June, more than 250 companies and developers have started working with their Moto Mod Development Kit. Stay tuned for more mods to come!
4) Nintendo Entertainment System™ brings back an old favourite: The NES Classic Edition
My dad over killed the 'old is gold' phrase, but it could not be a more accurate description of Nintendo's first generation game console. Call me lame, but many of the new games these days can be overwhelmingly complicated and have too much happening and I just can't keep up with my eight-year-old nephew. Luckily for those like me, Nintendo released (very few) NES Classic Edition Consoles. This is a miniature version of the original 1985 NES console. So mini, that you can hardly extend the controller from the console. No seriously, make sure you have an HDMI cable readily available because the controller cord is around 30 inches. BUT OTHER THAN THAT, IT'S EVERY NOSTALGIC PERSON'S DREAM!
This box of dreams comes with 30 games from the NES era saved in its internal storage, which means, you no longer need to blow in a cartridge and switch them around. The box itself comes with one controller, however standard Wii dongle extensions such as the Classic Controller are compatible with the NES. All it's missing are Zapper games.
Nintendo has nailed the nostalgic feel of the game, allowing you to turn on a "CRT" mode (simulated scan lines), and a "Pixel Perfect" mode (displays each pixel as a square). So if you're wondering where I'll be every Friday and Saturday evening, I'm happy to inform you that you can find me in my living room on a mission to save Princess Peach.
3) Wake-up to Your Favourite Smells!
SensorWake took The Cranberries' album title 'Wake Up and Smell the Coffee' to another level. They created an alarm clock that will gradually wake you up, by smelling coffee. Or chocolate. Or just-baked croissants. Or grass. In case these don't wake your senses, an audio alarm goes off after 3 minutes (just in case your smelling senses don't wake you).
It greets you with a familiar and 'feel good' scent in the morning. The alarm clock uses scent capsules (which are good for 30 awakenings) to help wake you up by releasing a scent from 1 of 7 different scent capsules inserted into the clock. These scents are meant to link memory and emotions to your brain using familiar and delightful scents, which results in waking you up positive, alert and motivated.
The Olfactory alarm clock itself costs $109 USD and includes a free scent capsule and a power supply unit.
SensorWake recently collaborated with Givaudan to create Oria, a device currently in beta mode to enhance your sleep by spreading a relaxing scent throughout the night to help you sleep longer.
2) Focus, Focus, Focus with HTC Vive Headset
Virtual reality officially meets mainstream. Behind these fancy blindfolds lies a magical world. The HTC Vive headset is extremely powerful, and welcomes you into a universe where you can walk around, jump and sit. If you are close to bumping into something, a fine grid appears warning you that there is something in your way. The way you experience the world of virtual reality through the Vive also depends on what video games you play while using it. You can also talk on the phone while using the Vive by pairing your phone through Bluetooth technology.
The headset itself is futuristic looking and takes over half of your face. But don't worry, the straps are easy to adjust for a comfortable fit. The dual controllers that the Vive comes with help enhance the VR experience while handling objects in the virtual world. They have a pressure-sensitive grip, a track/thumb pad and buttons to help define the interaction since they are fully tracked in the 3D space. This means, the controllers can fully communicate to the game if you are smashing, grasping or simply moving your hands around.
One of the recent new additions to the HTC Vive world, the Vive Tracker, is a total game changer (literally). The new Vive Tracker can attach/pair other gadgets to enhance your experience in the virtual world with your hands. For example, you can sync a pair of gloves to climb, grab or even play an instrument; you can pair a ping-pong paddle or a baseball bat to play a sport. New gadgets that enhance the Vive experience are emerging and you'll eventually require a deep toolbox to store these items responsibly. HTC is partnering with Intel and recently announced that they are planning to have the Vive go wireless.
Aside from all these great features, there are also a few painful ones. For one, the initial set up is a huge pain and requires a lot of space and time. The software is known to have minor bug issues and at times forces you to restart. And lastly, it is a little expensive compared to other VR devices currently on the market.
1) Cognitive Training Glasses: SafiloX
Italian eyewear company Safilo partnered with Canadian brain-sensing experts, Interaxon to create SafiloX: a Brain-sensing eyewear platform which helps your brain's health and performance. Leading Canadian neuroscience researchers from institutes including McMaster University and the University of Toronto have partnerships involving SafiloX. Currently, the SafiloX is at its finishing touches stage and is projected to release in Q3 2017.
The SafiloX brain-sensing eyewear platform uses a smart phone app and eyeglasses to communicate and enhance the individual's attention and manage their energy. Whether you're a student and trying to read a 300 page textbook, or a fitness guru determined to finish that last set, these glasses are meant to help enhance performance and attention. These glasses are stylish and light, and people around you won't notice that you're wearing a device.
Background info/how it works:
Allow yourself to focus using neurotechnology. Through electroencephalogram (EEG) technology inside the glasses, your brainwaves send signals which are translated into any of these 3 states: active, neutral or focus. Brainwaves are delivered through electrodes from sensors on the bridge piece over your nose, and the arms of the glasses. These glasses are meant to help self-discipline yourself in focusing on accomplishing a task. Through the headphones that are synced to your phone as well, you are told audibly what your brain is doing and provides cognitive training.
Aside from its brainwave technology, it is also a fitness tracker and tracks your steps throughout the day, and has sensors to measure the weather and pressure around you. These glasses are charged magnetically through the arms of the glasses and can last a week.
Bonus: Traditional Board Games With a New Twist: Square Off
Ever wanted to play Wizard's chess from Harry Potter? Thanks to Bavya Gohil, CEO & Co-Founder at InfiVention Technologies Pvt. Ltd, chess lovers can now play chess on a real chessboard, and watch their opponent's pieces move right before their eyes – even if they are half way across the globe. Square Off is the world's smartest and most advanced chessboard, allowing chess pieces to move around the board without colliding into other pieces in their way when trying to move to another spot. It graciously glides around pieces right before your eyes, reflecting every move of your opponent no matter where they are.
If you do not have an opponent to play against you, you have the option to play against the artificial intelligence of the board (you have 20 different difficulty levels to choose from). Also, players do not require the chessboard to be physically present to play the game– they can play through the mobile app and their moves will be reflected on the chessboard in front of you. You can load & save incomplete games and the board provides audio feedback during check, promotion, checkmate and for invalid moves.
The Square Off app is currently compatible with both Android and IOS operating systems. You simply open the app, and click to begin playing the game. The board itself uses a magnetic head beneath the box to move the magnetic chess pieces using 2 axis robotic arms. It has Rosewood finished, spill-resistant and compatible in all climate conditions, and can be played from space! Using Bluetooth technology, your phone is connected to the board during the entire game and the board uses your phone's Wi-Fi to connect to the internet.
The developers of this game plan to add other traditional board games, and build a connected board game platform like they have with Chess. The goal of the developers is to allow users to replace the surface of the board with another board game panel, and allow you to start your preferred game through the mobile app with other gamers internationally.
insauga's Editorial Standards and Policies
advertising