11 years ago Hamilton's McMaster Marauders won the Vanier Cup in the 'best game ever'
Published November 25, 2022 at 9:15 am
Eleven years ago tonight, the McMaster Marauders and quarterback Kyle Quinlan shone on the biggest stage that Canadian university football has ever been afforded.
Whether McMaster's 41-38 double-overtime victory against the mighty Laval Rouge et Or in the 2011 Vanier Cup is the "best… game… ever," as TSN's Duane Forde exclaimed after Laval scored an improbable touchdown in the first OT, is part of an endless, unwinnable argument. There are devotees of the CFL's campus-based cousin who point to the 2009 Yates Cup, where Queen's shaded Western in an Ontario final that had had more points, several more lead changes and a quarterback shootout that has never been topped.
Be that as it may, the atmosphere, the constrasting histories of both teams, and the white-knuckle ride makes the 2011 Marauders' triumph against Laval stand alone. Here is why it should be well-remembered in Hamilton.
Two solitudes
Any time that an Ontario University Athletics football squad, even Western, meets up with mighty Laval or Montréal is like seeing a clash of two different ideas of how to run a U Sports football program. In Ontario, university teams are generally funded by the province and student fees, with donations from boosters.
It was that way everywhere, so up until the 1990s, old-guard, establishment schools tended to be the ones playing for the Vanier on CTV or TSN in late November. Think Western and Queen's, but also think McGill, or the University of Toronto, or the U of Alberta. And, before Laval came along, there were no French-language universities playing in Canada.
Laval was a welcome disrupter. The Rouge et Or, whose 18,000-seat stadium in Ste-Foy, Que., is three to four times larger than most OUA venues, are structured more like a Canadian Hockey League franchise, with a board of directors. That means they can have a bigger budget, more coaches, more training camps, and more adaptability to stay ahead in the arms race. The CEGEP system in Quebec produces a deep recruiting pool, and Laval had a half-decade start on the other two French-language teams, the Montréal Carabins and Sherbrooke Vert et Or. And winning breeds winning.
Videos
Slide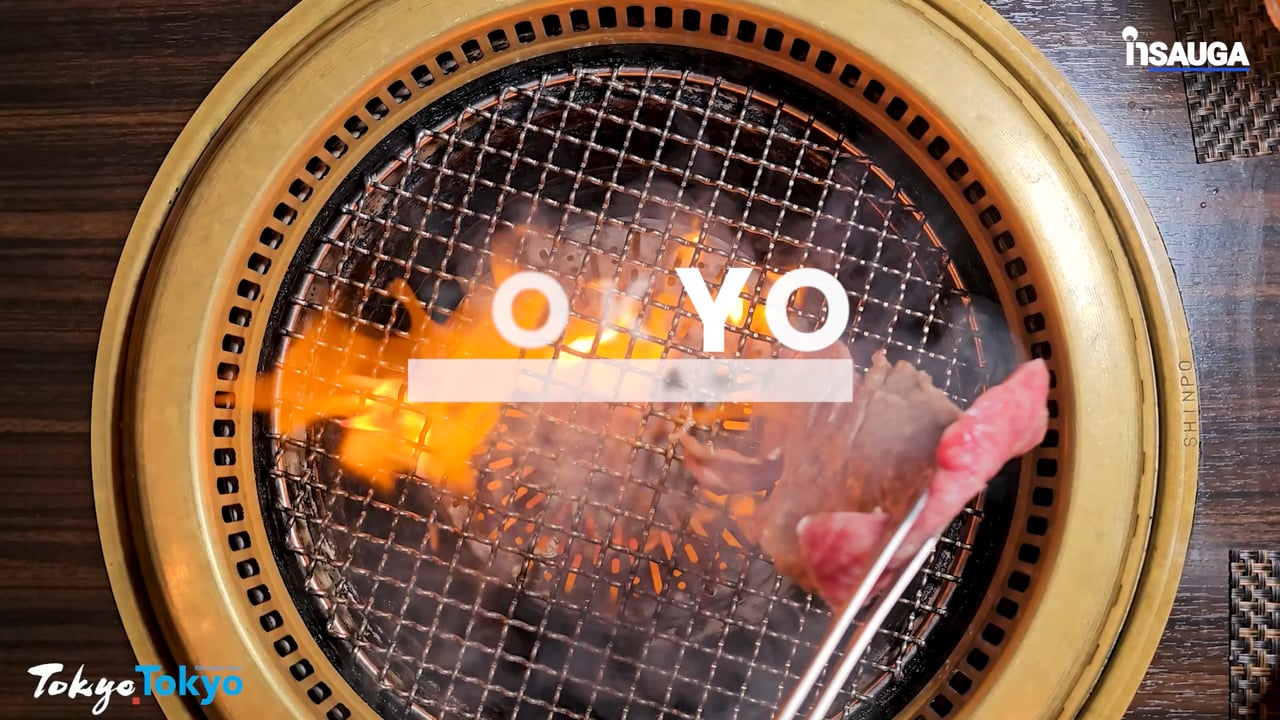 Slide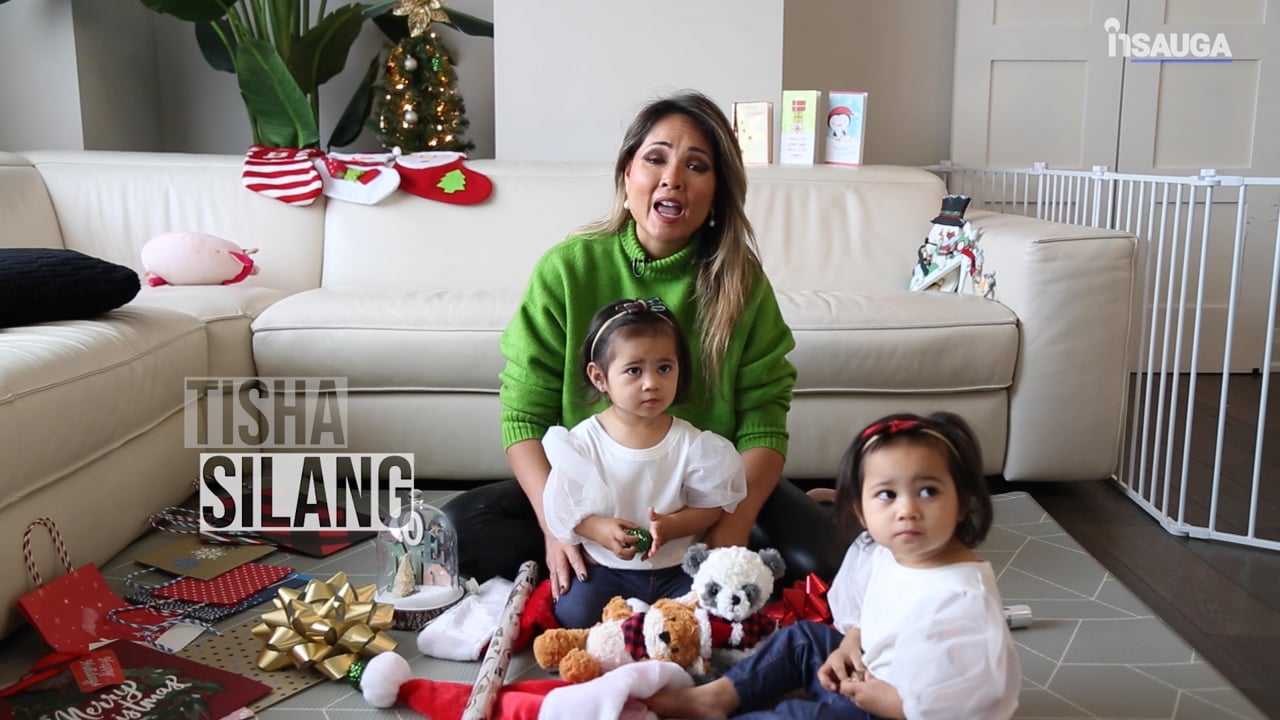 Slide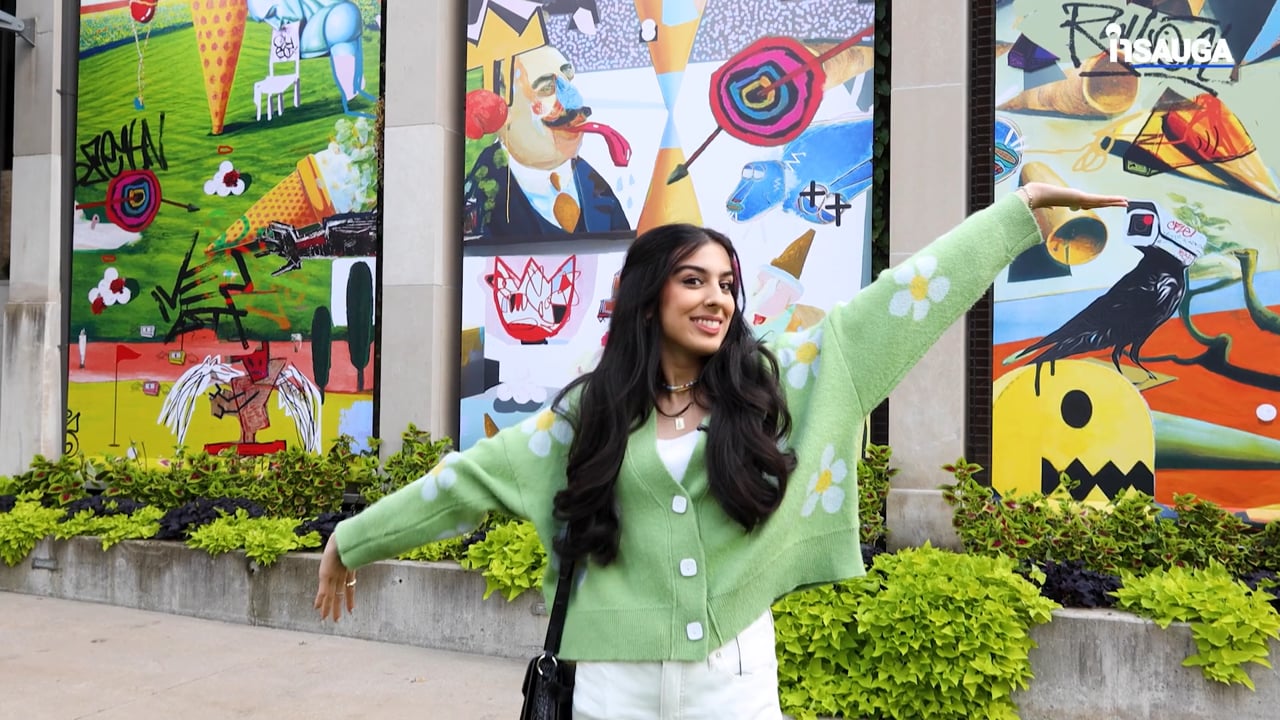 Slide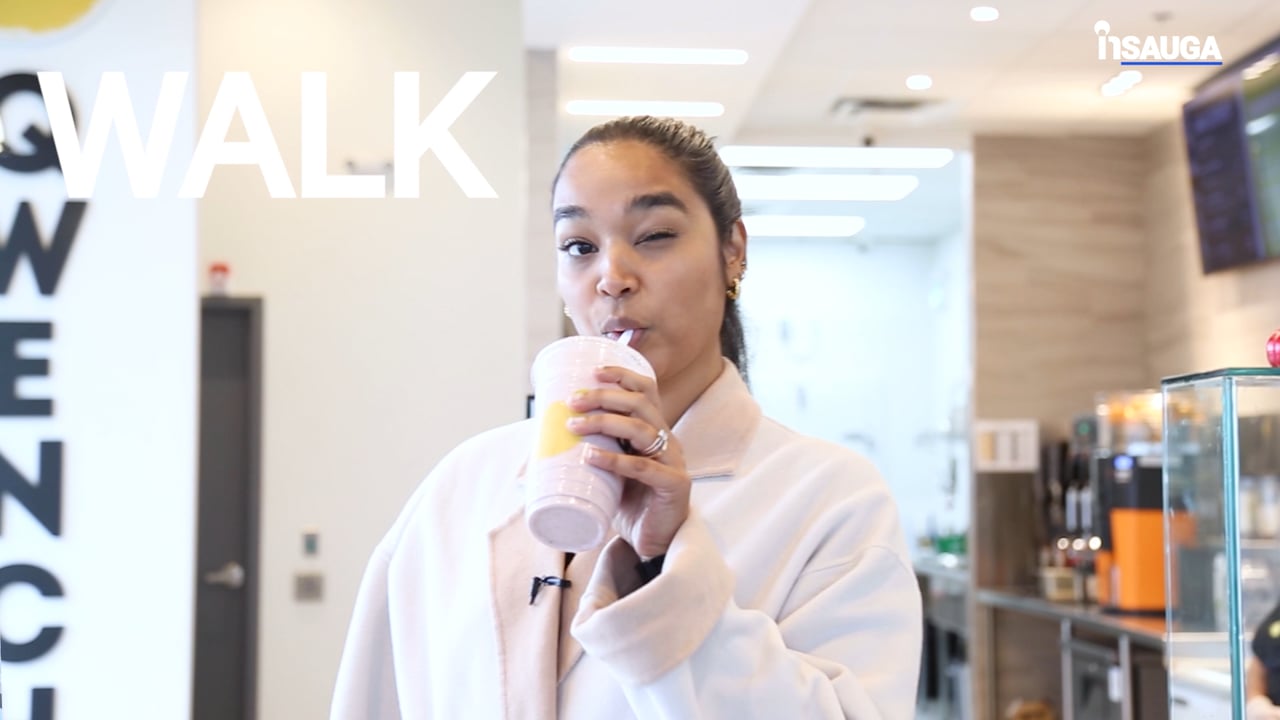 Slide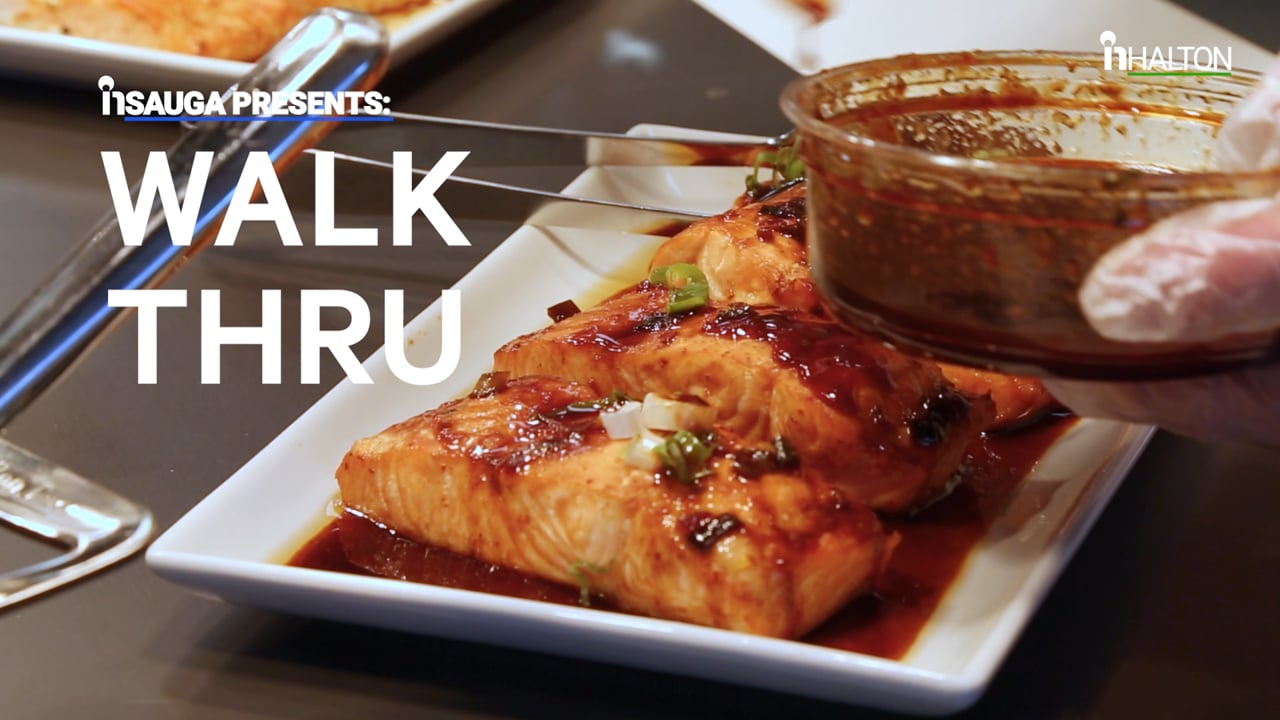 They also caught lightning by being a new team in Quebec City in the mid-1990s when it needed a rooting interest after the NHL's Nordiques left for Colorado. When Laval won their first Vanier in 1999 at the then-Skydome, their section was dotted with fans rocking Nordiques hockey sweaters. The symbolism was evident.
By 2011, Laval had won six of the previous 12 Vanier Cups, and had never lost in the national championship game.
McMaster had never won the Vanier, and hadn't even played in it since 1967, the third year of its existence.
It was not for a lack of talent or trying. McMaster has a respectable football history. Russ Jackson, the famed Ottawa Rough Riders quarterback who has a street named after him in Hamilton, played at Mac. In the 1980s, before the NFL had its first modern-era Black head coach, the late Bernie Custis coached the Marauders for eight seasons and had some modest success.
Custis, of course, was pro football's first Black quarterback with the Hamilton Tiger-Cats in the early 1950s. The high school across the street from Tim Hortons Field is named after him.
The purple ponies at Western, as you might have heard, are the lodestar among Southern Ontario universities that compete in football. (Queen's is in Kingston, which is considered southeastern Ontario so Kingston can distance itself from Ottawa and/or Toronto when convenient.)
Mac's football fortunes started trending up after coach Greg Marshall moved from Western to take over the Hamilton team in the late 1990s. They won the Yates Cup four years in a row from 2000 to '03, but always got tripped up in the national semifinal.
Their best chance was probably in 2003, when, who else, Laval, came to Ivor Wynne Stadium for the national semifinal. Rookie quarterback Adam Archibald led an inspired Marauders comeback in the second half. Laval escaped when Mathieu Bertrand, who went on to a long CFL career as a fullback with Edmonton, took a QB draw to the house from more than 30 yards out in the final minutes for a four-point win.
Marshall, who has Western back in the U Sports final four this weekend, left after that season to helm the Ticats, and then went back to Western. The Marauders suffered a bit of a regression in the mid-aughts, but two coaching changes later, they started to come back up under Stefan Ptaszek.
By 2009, when Kyle Quinlan ascended into starting quarterback status, McMaster was turning a corner. They lost to eventual national champion Queen's in the OUA playoffs, but also gave the Gaels their closest game of the season with a one-point defeat in Week 2. The 2010 team also gave Western a tough fight in the playoffs.
The pieces were in place by '11, but the Marauders had some bumps in the regular-season road. They came out of training camp banged-up, and were blown out by Western in London in an early-season nationally televised game on The Score. After that loss, Quinlan got into trouble when he was arrested for allegedly assaulting a police officer.
The quarterback was suspended for three games, but backup Marshall Ferguson, who has gone to be an on-air contributor at TSN, stepped behind centre to keep the Marauder machinery humming. By every account, Quinlan stepped up his game as a player and person after that humbling experience. And McMaster would not lose again. Playoff wins against Queen's, Western and Acadia put them in the Vanier Cup.
Two solitudes, but three time zones away
The Vanier, it is safe to say, has struggled to find its place as a sports property in Canada. Since the early aughts, it has shifted around the country and around the channel lineup. This year's game on Saturday will be on the main CBC network, but last week's national semifinals were only available on cbcsports.ca and a live stream on YouTube.
But in 2011, it landed in Vancouver for the first and only time, twinned with the Grey Cup. Two out-of-region teams playing on a Friday night in front of a neutral crowd who might or might not have paid attention to the university game had potential to lead-balloon.
But Vancouver broadcaster Jim Mullin, now president of Football Canada, and others, did the legwork on the marketing side to build some hype. Ultimately, TSN decided to give the game the same bells-and-whistles presentation it would give the Grey Cup two days later. For the first time, the game was on a national radio network, with Mullin doing the play-by-play honours on TEAM 1410.
A crowd of 24,935, mostly neutral, turned out.
10 years ago today, organizing, "The Best Game Ever" changed my trajectory. The 2011 Vanier Cup proved to me the power (and the struggle) of aligning common interests. We can get back there again.

— Jim Mullin 🇺🇦🇨🇦 (@Jim_MullinKGN) November 25, 2021
With the staging secured, it just fell to Laval and Mac to deliver the goods.
Mac started fast, but Laval remembered it was Laval
That was no guarantee of that. One reality of any team game in U Sports is that the conference playoffs are often more fiercely and furiously contested than a game at the national tournament.
In 2019, when he was providing commentary for radio broadcasts of the women's basketball Marauders' run to a national title, Ferguson noted that Ptaszek was attuned to that phenomenon. The quarterback (and punter!) turned broadcaster noted that going out of conference to compete is a wild card. Whoever adapts first to the unusual setting usually prevails.
So there would probably be a feeling-out process before one or both teams acclimated to playing in a dome so far from home.
With Quinlan orchestrating the offence, and defenders such as Aram Eisho, Ben D'Aguilar and Joey Cupido taking on the challenge of containing Laval, there was a sense McMaster would be in the game. At least keep it close for a half?
Instead, McMaster, playing cool and collected, ran up a 23-0 lead after two quarters. Laval, for once, had no answers for Quinlan's fluency with the football, whether he was passing from the pocket for going off-menu with designed rushes and scrambles.
It was going better than anyone, even the students who had amassed in Burridge Gymnasium to watch on projection screens, could have anticipated.
And the late Friday night crowd watching on TV and chimming in on Twitter were tuned in, because something unexpected was happening. Laval simply did not lose by those margins at a late stage of the season. Or any stage of the season.
Two years earlier, Laval had fallen into a 20-point hole against Queen's in the national semifinal. And Queen's barely got out with a three-point win, even though it was playing at home with their fans and the natural grass of old Richardson Stadium.
After the break, Laval remembered who they were. They got off the deck with two touchdowns in 74 seconds, without their sputtering offence running a play. Guillaume Rioux housed a 62-yard punt return, and a future Ticat, edge rusher Frédéric Plesius, made an interception and ran that back for a TD.
The lead had dwindled, and Laval's speed and size was tilting the field. The Marauders were taking on water, but did not flinch.
Oddly enough, a play that did not count signalled that Mac would not collapse. Late in the third quarter, Quinlan connected with wide receiver Michael DiCroce on a 101-yard touchdown pass, bringing B.C. Place to its feet.
A penalty negated the play. But it showed that Mac was playing to win, and it made for extra running for Laval's defensive players, who weren't used to having a chase a quarterback as slippery as Quinlan, or having to be on the field for 10 plays at a time.
After midnight, they let it all hang out
Laval got its first lead two minutes into fourth quarter, 24-23, when Sébastien Lévesque ripped free on a 44-yard touchdown rush. Back came the Marauders, who took a seven-point lead with a little less than six minutes remaining through a touchdown by Matthew Peressini, a local player from Bishop Ryan.
The Rouge et Or and quarterback Bruno Prud'homme took less than four minutes before tying it up. Prud'homme threaded a touchdown pass to Julian Feoli-Gudino, who went on to a nine-season CFL career that was capped off by helping the Winnipeg Blue Bombers defeat the Tiger-Cats in the 2021 Grey Cup.
It was 31-31, and there was still 2:13 left in the fourth quarter. Three-down football creates a razor-thin margin of error for a team that allows the opponent to tie the score late. That's especially true of university ball, since the kickoff is taken from the 45-yard line, instead of the 35 as in the CFL. If the kickoff return goes nowhere, and then the offence runs two unsuccessful plays and has to punt, everything can snowball.
McMaster was pinned on the kickoff after Feoli-Gudino's equalizer. A two-and-out would have basically handed Laval the ball in field goal range. And the Rouge et Or had Boris Bede, now the kicker for the Toronto Argonauts, limbering up to boot the dagger.
On second down, though, Quinlan converted with a pass to a rookie wide receiver, Ben O'Connor, to move the first-down chains. So there was that.
Watching from a living room back in Ontario, it just seemed like a relief that McMaster would not end regulation time watching Laval set up a walk-off kick. And then, lo and behold, a few first downs later, McMaster had a chance to win on a field goal.
Tyler Crapigna, who would go on to kick in the CFL, was teed up from 35 yards away with seconds left in regulation. He pulled the kick far to the left, and it was off to overtime.
On to overtime
It was after 1 a.m. back in the east, where McMaster students were watching in the gym.
Nothing was held back; any opportunity could be the decider, like a sudden-death overtime in hockey.
McMaster had the first possession, 35 yards away from the goal line. Quinlan, on a play-action pass, zipped a pass to Brad Fochesato. The receiver caught it, cut inside two Laval defenders and scored. It was now 38-31, and Quinlan was on his way to 482 passing yards, plus another 93 rushing.
Laval had to match McMaster's touchdown. Prud'homme arced a pass to the end zone that defensive back Stephen Dennis, a Burlington native, almost deflected. But Laval's Adam Thibault ignored Dennis's waving arm and scored on a juggling catch.
That was when Forde, the TSN analyst alongside Rod Black, said, "Best game ever," and it took. With the convert, it was 38-38.
And then Laval blinked when it took possession to start the second overtime. McMaster's Steven Ventresca, another Bishop Ryan grad, pounced when Prud'Homme tried a rollout pass and intercepted the ball. Getting blanked in OT usually gift-wraps a defeat. All McMaster had to do was set up Crapigna for a chance to redeem his miss late in regulation time.
A few minutes later, Crapigna made a 20-yard field goal, ending an unforgettable game. Back at Burridge Gym, students broke out in celebration after seeing McMaster's first, and so far, only national title in football.
Aftermath
There are no final victories in sports, so it is difficult to define a legacy tailing from McMaster's triumph in 2011. It was a reminder there is potential, once in a while, for Canadian university sports to grow beyond its nooks-and-crannies niche when the right two teams meet and there's a bit of promotional oomph to help create the spectacle.
McMaster made it to two of the next three Vanier Cup games. A season later, the two heavyweights had a rematch, at Rogers Centre, also on the Friday before the Grey Cup with all the trimmings. The spectacle was even bigger, and a more central location for both schools' fans. The game drew a record crowd of 37,098. But Laval got payback with a dominating 37-14 victory, shutting the Marauders out in the final two quarters.
Two seasons later, the Marauders had to go to Montreal to face the hometown Carabins. Montreal prevailed by one point after blocking a potential game-winning field-goal attempt by Crapigna in the final seconds.
So …was it the best game ever?
The argument for Western-Queen's in '09 over Laval-McMaster in '11 deserves some space, even if the arguer is not wearing Queen's pyjamas.
That showdown involved forever rivals, Queen's and Western, playing in a cosy campus environment at the old Richardson Stadium in Kingston. Queen's would not have lived down losing a big one to Western in their own backyard. The quarterbacks, Burlington native Danny Brannagan of Queen's, and Michael Faulds of Western, who is now head coach at Laurier, were 1-2 in career passing yards nationally. They were also 1-2 in the league's most valuable player vote. And one of them would be playing his last university game.
Both of them passed for over 500 yards. The lead changed hands seven times before Queen's won 43-39. There was only one possession in the entire game where the lead was less than a converted touchdown. Sportsnet producer and host Donnovan Bennett, who was The Score's sideline reporter that day, recently called it the best football game that he has seen at any level.
The 2009 @OUAsport Yates Cup is the best football game I've ever seen. Any level. Any country. https://t.co/kPqu3kXmxY

— Donnovan Bennett (@donnovanbennett) November 14, 2021
And there was the scene of Faulds, who put off needed knee surgery to play his final season, limping off the field after the joint gave out on Western's final drive, only to limp back on when Western faced third down and a kilometre in the final seconds. His last pass fell just short of a diving receiver inside the Queen's 10-yard line.
One OUA official I spoke with once who worked the '09 Yates and '11 Vanier did concur that the former was a better-played game.
McMaster would have left the field with their heads held high if Laval had pulled out that 2011 Vanier Cup. And the lead changed hands just twice, with Laval getting outplayed in the opening 30 minutes before McMaster frayed in the third quarter.
The perception, though, might come back to how U Sports is covered sporadically. Western-Queen's was on The Score, the underdog third sports network that was eventually bought by Rogers.
Laval-McMaster, as noted, got the full TSN treatment, cablecam and all. It was watched by 665,000 people nationally, not counting the Quebec audience on RDS.
So 2011 was the most-watched great game, and it produced a win for an underappreciated form of football. That is what counts in the end.
(First published on Nov. 25, 2021.)
insauga's Editorial Standards and Policies
advertising