11 COVID-19 cases, 15 classrooms closed at Catholic schools in Brampton, Mississauga as of Sept. 14
Published September 14, 2021 at 9:55 am
The Dufferin-Peel Catholic District School Board has 11 confirmed cases of COVID-19 in Brampton and Mississauga schools.
Eight of the cases are among students and three among staff. In addition, there are another five probable cases. A total of 15 individual classrooms have been closed, but all schools are open.
Parents and students can keep track of COVID-19 cases at the board's website.
Updated daily by 4 p.m., the chart displays active positive COVID-19 cases and closures. There is also a long list of available resources on the website.
According to Catholic board spokesperson Bruce Campbell, "Community letters based on each case are shared with school staff and the individual school communities through email and these letters are also posted on the individual school websites."
| | | | | | | | |
| --- | --- | --- | --- | --- | --- | --- | --- |
| School Name | Student Cases | Staff Cases | Board Partners​ | Individual(s) Not Identified​ | ​Probable Positive | Close​d Classrooms | Closure Status |
| All Saints CES | 0 | 0 | 0 | 0 | ​0 | 0 | Open |
| Ascension of Our Lord CSS | 0 | 0 | 0 | 0 | ​0 | 0 | Open |
| Bishop Francis Allen CES | 0 | 0 | 0 | 0 | ​0 | 0 | Open |
| Bishop Scalabrini CES | 0 | 0 | 0​ | 0 | ​0 | 0 | Open |
| Canadian Martyrs CES | 0 | 0 | 0​ | 0 | 0​ | 0 | Open |
| Cardinal Ambrozic CSS | 0 | 0 | 0 | 0 | ​0 | 0 | Open |
| Cardinal Leger CSS | 0 | 0 | ​0 | 0 | 0 | 0 | Open |
| Christ the King CES | 0 | 0 | 0​ | 0 | ​0 | 0 | Open |
| Corpus Christi CES | 0 | 0 | 0​ | 0 | ​0 | 0 | Open |
| Divine Mercy CES | 0 | 0 | 0​ | 0 | ​0 | 0 | Open |
| Father C.W. Sullivan CES | 0 | 0 | 0 | 0 | ​0 | 0 | Open |
| Father Clair Tipping CES | 2 | 0 | 0​ | 0 | 0 | 2 | Open |
| Father Daniel Zanon CES | 0 | 0 | 0​ | 0 | 0 | 0 | Open |
| Father Francis McSpiritt CES | 0 | 0 | 0​ | 0 | 0 | 0 | Open​ |
| Father Michael Goetz CSS | 2 | 0 | 0​ | 0 | ​0 | 2 | Open |
| Georges Vanier CES | 0 | 0 | 0​ | 0 | 0​ | 0 | Open |
| Good Shepherd CES | 0 | 0 | 0​ | 0 | 0 | 0 | Open |
| Guardian Angels CES | 0 | 0 | 0​ | 0 | ​0 | 0 | Open |
| Holy Cross CES | 0 | 0 | 0​ | 0 | ​0 | 0 | Open |
| Holy Family CES | 0 | 0 | ​0 | 0 | ​0 | 0 | Open |
| Holy Name of Mary CSS | 0 | 0 | 0​ | 0 | ​0 | 0 | Open |
| Holy Spirit CES | 0 | 0 | 0​ | 0 | ​0 | 0 | Open |
| Iona CSS | 0 | 0 | 0​ | 0 | ​0 | 0 | Open |
| John Cabot CSS | 0 | 0 | 0​ | 0 | ​0 | 0 | Open |
| Lester B. Pearson CES | 0 | 0 | 0​ | 0 | ​0 | 0 | Open |
| Loyola CSS | 0 | 0 | 0​ | 0 | ​0 | 0 | Open |
| Mary Fix CES | 0 | 0 | 0​ | 0 | 0​ | 0 | Open |
| Metropolitan Andrei CES | 0 | 0 | 0​ | 0 | ​0 | 0 | Open |
| Notre Dame CSS | 0 | 0 | 0​ | 0 | 1 | 2 | Open |
| Our Lady of Fatima CES | 0 | 0 | 0​ | 0 | 0​ | 0 | Open |
| Our Lady of Good Voyage CES | 0 | 0 | 0​ | 0 | ​0 | 0 | Open |
| Our Lady of Lourdes CES | 0 | 0 | 0​ | 0 | ​0 | 0 | Open |
| Our Lady of Mercy CES | 0 | 0 | 0​ | 0 | ​0 | 0 | Open |
| Our Lady of Mt. Carmel CSS | 0 | 0 | 0​ | 0 | ​0 | 0 | Open |
| Our Lady of Peace CES | 0 | 0 | 0​ | 0 | ​0 | 0 | Open |
| Our Lady of Providence CES | 0 | 0 | 0​ | 0 | ​0 | 0 | Open |
| Pauline Vanier Catholic School | 0 | 0 | 0 | 0 | ​0 | 0 | Open |
| Philip Pocock C.S.S. | 0 | 0 | 0​ | 0 | ​0 | 0 | Open |
| Queen of Heaven CES | 0 | 0 | 0​ | 0 | 0​ | 0 | Open |
| Robert F. Hall CSS | 0 | 0 | 0​ | 0 | ​0 | 0 | Open |
| Sacred Heart CES | 0 | 0 | 0​ | 0 | ​0 | 0 | Open |
| San Lorenzo Ruiz CES | 0 | 0 | 0​ | 0 | ​0 | 0 | Open |
| St. Agnes CES | 0 | 0 | 0 | 0 | ​0 | 0 | Open |
| St. Aidan CES | 0 | 0 | 0​ | 0 | 0 | 0 | Open |
| St. Albert of Jerusalem CES | 0 | 0 | 0 | 0 | ​0 | 0 | Open |
| St. Alfred CES | 0 | 0 | 0​ | 0 | ​0 | 0 | Open |
| St. Aloysius Gonzaga CSS | 0 | 0 | 0​ | 0 | ​0 | 0 | Open |
| St. Alphonsa CES | 0 | 0 | ​0 | 0 | 0 | 0 | Open |
| St. André Bessette CES | 0 | 0 | 0​ | 0 | 1 | 1 | Open |
| St. Andrew CES | 0 | 0 | 0​ | 0 | ​0 | 0 | Open |
| St. Angela Merici CES | 0 | 0 | 0​ | 0 | ​0 | 0 | Open |
| St. Anne CES | 0 | 0 | ​0 | 0 | ​0 | 0 | Open |
| St. Anthony CES | 0 | 0 | 0​ | 0 | 0 | 0 | Open |
| St. Augustine CSS | 0 | 0 | 0 | 0 | ​0 | 0 | Open |
| St. Barbara CES | 0 | 0 | 0​ | 0 | ​0 | 0 | Open |
| St. Basil CES | 1 | 0 | 0 | 0 | ​0 | 1 | Open |
| St. Benedict CES | 0 | 0 | ​0 | 0 | ​0 | 0 | Open |
| St. Bernadette CES | 0 | 0 | 0​ | 0 | ​0 | 0 | Open |
| St. Bernard of Clairvaux CES | 0 | 0 | 0​ | 0 | 0 | 0 | Open |
| St. Bonaventure CES | 0 | 0 | 0​ | 0 | ​0 | 0 | Open |
| St. Brigid CES | 0 | 0 | 0​ | 0 | 0​ | 0 | Open |
| St. Catherine of Siena CES | 0 | 0 | 0​ | 0 | ​0 | 0 | Open |
| St. Cecilia CES | 0 | 0 | 0​ | 0 | ​0 | 0 | Open |
| St. Charles Garnier CES | 0 | 0 | 0​ | 0 | ​0 | 0 | Open |
| St. Christopher CES | 0 | 0 | 0​ | 0 | 1 | 1 | Open |
| St. Clare CES | 0 | 0 | 0​ | 0 | ​0 | 0 | Open |
| St. Cornelius CES | 1 | 0 | 0​ | 0 | 0 | 1 | Open |
| St. Daniel Comboni CES | 1 | 0 | 0​ | 0 | 2 | 3 | Open |
| St. David of Wales CES | 0 | 0 | 0​ | 0 | 0​ | 0 | Open |
| St. Dominic CES | 0 | 0 | 0​ | 0 | 0​ | 0 | Open |
| St. Edith Stein CES | 0 | 0 | 0​ | 0 | ​0 | 0 | Open |
| St. Edmund Campion CSS | 0​ | 0 | 0 | 0 | ​0 | 0 | Open |
| St. Edmund CES | 0 | 0 | 0​ | 0 | ​0 | 0 | Open |
| St. Elizabeth Seton CES | 0 | 0 | 0​ | 0 | ​0 | 0 | Open |
| St. Evan CES | 0 | 0 | 0​ | 0 | 0​ | 0 | Open |
| St. Faustina CES | 0 | 0 | 0 | 0 | 0​ | 0 | Open |
| St. Francis of Assisi CES | 0 | 0 | 0 | 0 | 0​ | 0 | Open |
| St. Francis Xavier Elementary | 0 | 0 | ​0 | 0 | ​0 | 0 | Open |
| St. Francis Xavier Secondary | 0 | 0 | 0​ | 0 | ​0 | 0 | Open |
| St. Gerard CES | 0 | 0 | 0 | 0 | ​0 | 0 | Open |
| St. Gregory CES | 0 | 0 | 0​ | 0 | ​0 | 0 | Open |
| St. Helen CES | 0 | 0 | 0​ | 0 | 0​ | 0 | Open |
| St. Herbert CES | 0 | 0 | 0​ | 0 | ​0 | 0 | Open |
| St. Hilary CES | 0 | 0 | 0​ | 0 | ​0 | 0 | Open |
| St. Isaac Jogues CES | 0 | 0 | 0​ | 0 | 0​ | 0 | Open |
| St. Jacinta Marto CES | 0 | 0 | 0​ | 0 | ​0 | 0 | Open |
| St. James Catholic Global Learning Centre | 0 | 0 | 0​ | 0 | ​0 | 0 | Open |
| St. Jean Brebeuf CES | 0 | 0 | 0​ | 0 | 0​ | 0 | Open |
| St. Jean-Marie Vianney CES | 0 | 0 | 0​ | 0 | ​0 | 0 | Open |
| St. Jerome CES | 0 | 0 | 0​ | 0 | 0 | 0 | Open |
| St. Joachim CES | 0 | 0 | 0​ | 0 | 0 | 0 | Open |
| St. Joan of Arc CSS | 0 | 0 | 0​ | 0 | ​0 | 0 | Open |
| St. John Bosco CES | 0 | 0 | 0​ | 0 | ​0 | 0 | Open |
| St. John Fisher CES | 0 | 0 | 0​ | 0 | ​0 | 0 | Open |
| St. John Henry Newman CES | 0 | 0 | 0​ | 0 | ​0 | 0 | Open |
| St. John of the Cross CES | 0 | 0 | 0​ | 0 | ​0 | 0 | Open |
| St. John Paul II CES | 0 | 0 | 0​ | 0 | ​0 | 0 | Open |
| St. John the Baptist CES | 0 | 0 | 0​ | 0 | ​0 | 0 | Open |
| St. John XXIII CES | 0 | 0 | 0​ | 0 | ​0 | 0 | Open |
| St. Joseph CES (Brampton) | 0 | 0 | 0​ | 0 | 0​ | 0 | Open |
| St. Joseph CES (Mississauga) | 0 | 0 | 0​ | 0 | ​0 | 0 | Open |
| St. Joseph CSS | 0 | 0 | 0​ | 0 | ​0 | 0 | Open |
| St. Josephine Bakhita CES | 0 | 0 | 0​ | 0 | ​0 | 0 | Open |
| St. Jude CES | 0 | 0 | 0​ | 0 | ​0 | 0 | Open |
| St. Julia CES | 0 | 0 | 0 | 0 | ​0 | 0 | Open |
| St. Kevin CES | 0 | 0 | 0​ | 0 | ​0 | 0 | Open |
| St. Leonard CES | 0 | 0 | 0​ | 0 | 0 | 0 | Open |
| St. Louis CES | 0 | 0 | 0​ | 0 | ​0 | 0 | Open |
| St. Lucy CES | 0 | 0 | 0​ | 0 | ​0 | 0 | Open |
| St. Luke CES | 0 | 0 | 0​ | 0 | ​0 | 0 | Open |
| St. Marcellinus CSS | 0 | 0 | 0​ | 0 | ​0 | 0 | Open |
| St. Margaret of Scotland CES | 0 | 0 | ​0 | 0 | ​0 | 0 | Open |
| St. Marguerite Bourgeoys CES | 0 | 0 | 0​ | 0 | ​0 | 0 | Open |
| St. Marguerite d'Youville CSS | 0 | 0 | 0​ | 0 | 0 | 0 | Open |
| St. Maria Goretti CES | 0 | 0 | 0​ | 0 | 0 | 0 | Open |
| St. Mark CES | 0 | 0 | 0​ | 0 | ​0 | 0 | Open |
| St. Martin CSS | 0 | 0 | 0​ | 0 | ​0 | 0 | Open |
| St. Mary CES | 0 | 0 | 0 | 0 | ​0 | 0 | Open |
| St. Matthew CES | 0 | 0 | 0​ | 0 | ​0 | 0 | Open |
| St. Michael CSS | 0 | 1 | 0​ | 0 | 0 | 0 | Open |
| St. Monica CES | 0 | 0 | 0​ | 0 | ​0 | 0 | Open |
| St. Nicholas CES | 0 | 0 | 0​ | 0 | ​0 | 0 | Open |
| St. Oscar Romero CSS | 0 | 0 | 0​ | 0 | ​0 | 0 | Open |
| St. Patrick CES | 0 | 0 | 0​ | 0 | 0​ | 0 | Open |
| St. Paul CSS | 0 | 0 | 0​ | 0 | 0​ | 0 | Open |
| St. Peter CES | 0 | 0 | 0​ | 0 | ​0 | 0 | Open |
| St. Philip CES | 0 | 0 | ​0 | 0 | 0​ | 0 | Open |
| St. Pio of Pietrelcina CES | 0 | 0 | 0​ | 0 | 0 | 0 | Open |
| St. Raphael CES | 0 | 0 | ​0 | 0 | ​0 | 0 | Open |
| St. Raymond CES | 0 | 0 | 0​ | 0 | ​0 | 0 | Open |
| St. Richard CES | 0 | 0 | 0​ | 0 | ​0 | 0 | Open |
| St. Rita CES | 0 | 0 | 0​ | 0 | ​0 | 0 | Open |
| St. Roch CSS | 0 | 0 | ​0 | 0 | ​0 | 0 | Open |
| St. Rose of Lima CES | 0 | 0 | ​0 | 0 | ​0 | 0 | Open |
| St. Sebastian CES | 0 | 0 | ​0 | 0 | ​0 | 0 | Open |
| St. Simon Stock CES | 0 | 0 | 0​ | 0 | ​0 | 0 | Open |
| St. Sofia CES | 0 | 1 | 0​ | 0 | 0 | 0 | Open |
| St. Stephen CES | 0 | 0 | 0​ | 0 | ​0 | 0 | Open |
| St. Teresa of Avila CES | 0 | 0 | 0​ | 0 | ​0 | 0 | Open |
| St. Teresa of Calcutta CES | 0 | 0 | 0​ | 0 | ​0 | 0 | Open |
| St. Therese of the Child Jesus CES | 0 | 0 | 0​ | 0 | 0​ | 0 | Open |
| St. Thomas Aquinas CSS | 0 | 0 | 0​ | 0 | 0​ | 0 | Open |
| St. Thomas More CES | 0 | 0 | ​0 | 0 | ​0 | 0 | Open |
| St. Timothy CES | 0 | 0 | ​0 | 0 | ​0 | 0 | Open |
| St. Ursula CES | 0 | 0 | 0 | 0 | ​0 | 0 | Open |
| St. Valentine CES | 0 | 0 | ​0 | 0 | 0 | 0 | Open |
| St. Veronica CES | 0 | 1 | 0​ | 0 | ​0 | 1 | Open |
| St. Vincent de Paul CES | 0 | 0 | 0​ | 0 | ​0 | 0 | Open |
| Sts. Martha and Mary CES | 1 | 0 | 0​ | 0 | 0 | 1 | Open |
| Sts. Peter and Paul CES | 0 | 0 | 0​ | 0 | ​0 | 0 | Open |
| Blessed Michael J. McGivney CES | 0 | 0 | 0​ | 0 | ​0 | 0 | Open |
​
Videos
Slide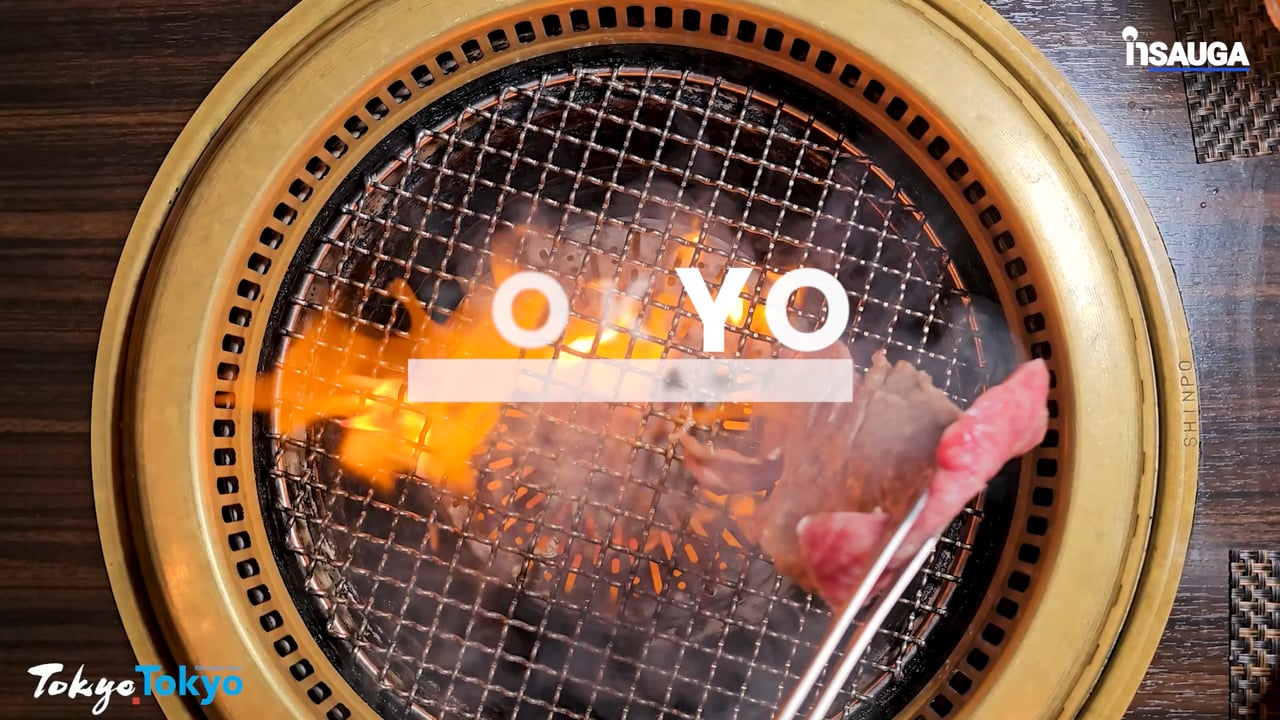 Slide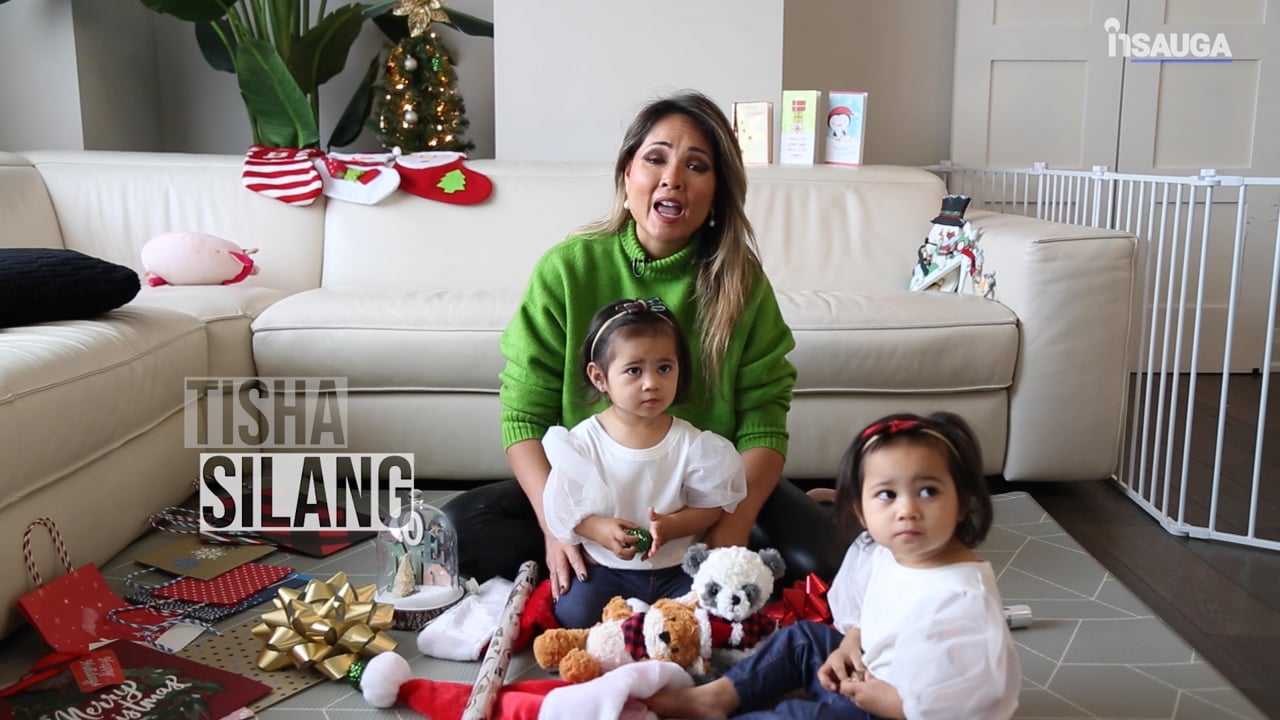 Slide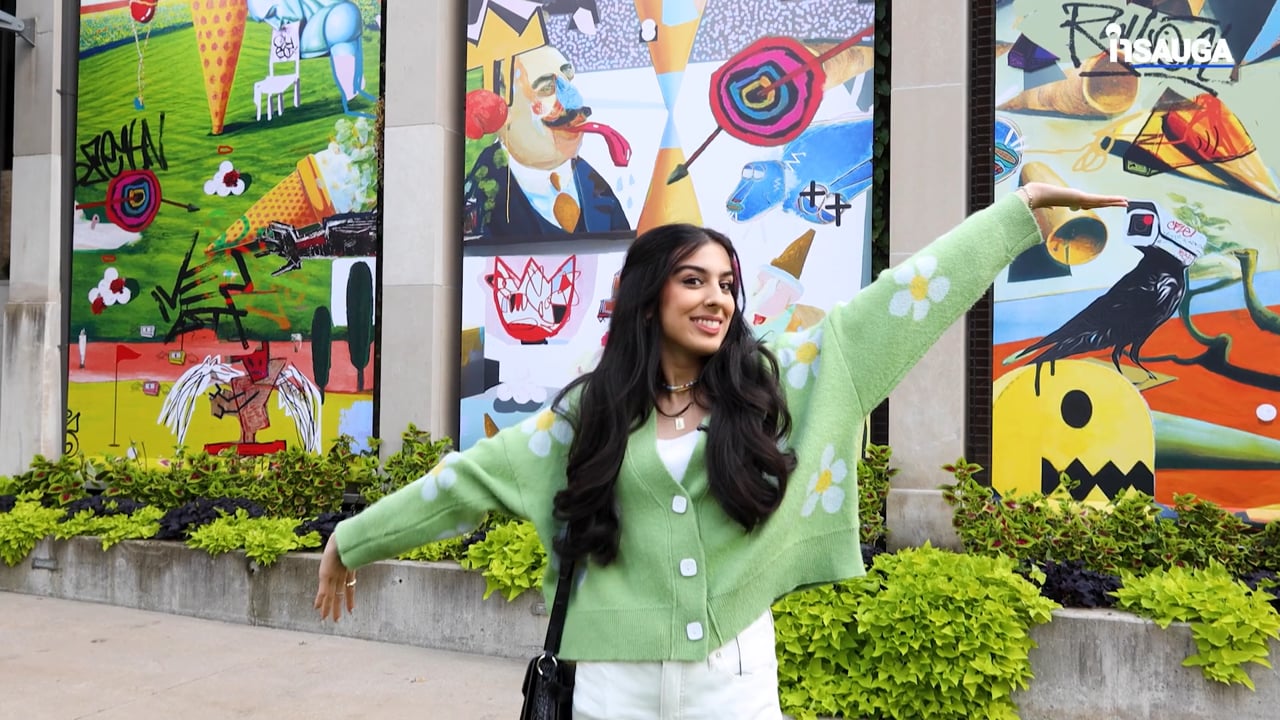 Slide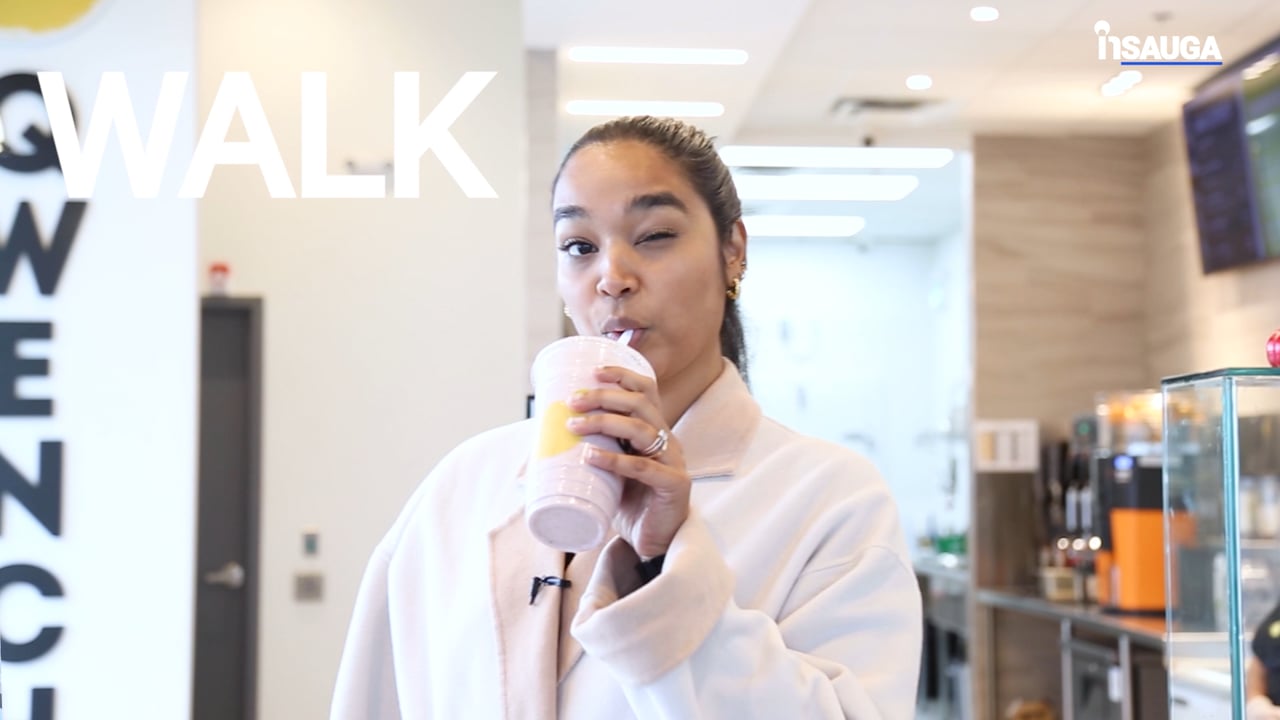 Slide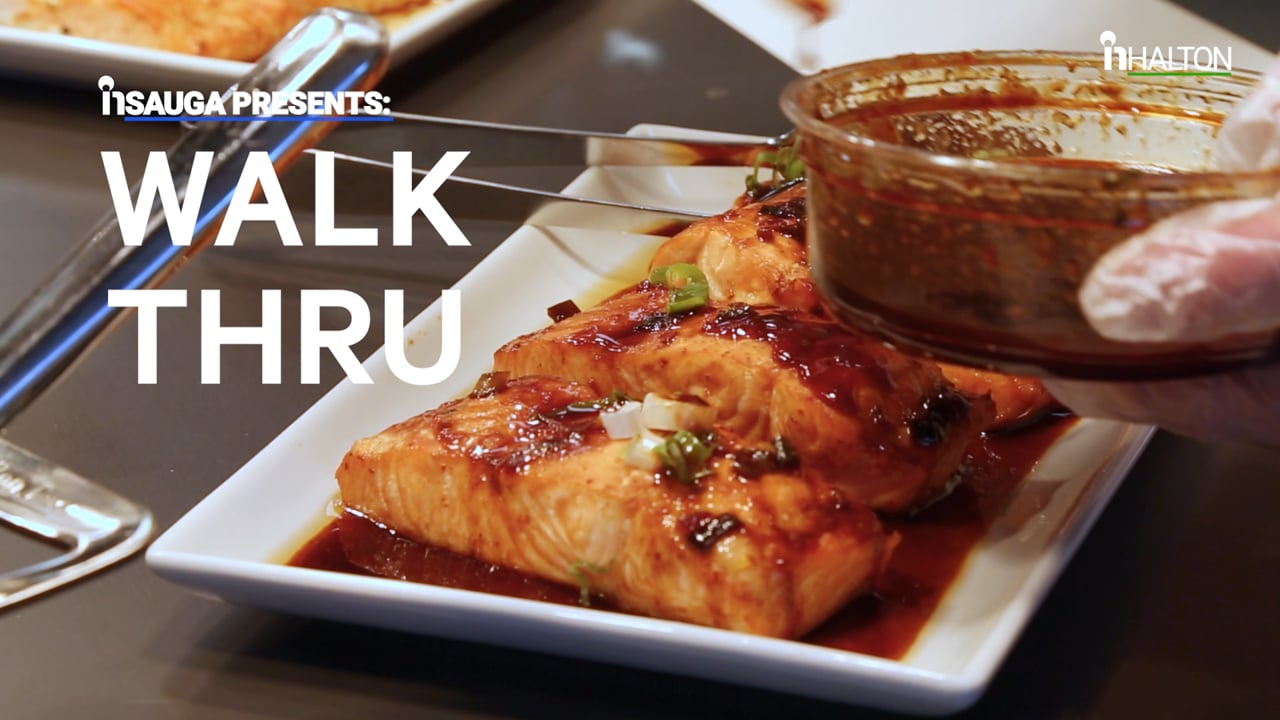 insauga's Editorial Standards and Policies
advertising